The Man Who Walked Britain (To Overcome Depression)
An interview with Jake Tyler about his book 'A Walk From The Wild Edge', the remarkable story of how he escaped depression by walking around Britain...
Jake Tyler is an amazing man. He is a mental health campaigner who appeared in a BBC documentary about running the London Marathon to help deal with his mental health, had his own show called 'Open Up with Jake Tyler' on Radio Sussex and Surrey, and has had over 2 million views for his TEDx Talk called 'I'm Fine'. Now you can read the remarkable full story of how he walked around Britain to help himself out of the worst depression of his life. The book is called 'A Walk From The Wild Edge' and takes the reader on two journeys – one around the country from Brighton up to the Highlands and back, and another through the mind of someone struggling through a mental health swamp. Part-endurance tale, part-inspirational memoir, it will bring back your faith in strangers and bring solace and ideas for those who are struggling. Which isn't to say everyone needs to walk around Britain to heal, but simply that doing something out of the ordinary can show just how extraordinary we are all capable of being. We grabbed a chat with Jake to find out more…
Can you introduce the book for us?
It's about a person, me, trying to understand their own mental health, off the back of an all-time-low spell, where it dominated everything; my thoughts and by proxy everything around me. I was forced to look inward and the result of that was monumental.
I have no idea where the idea to walk around the country came from. I retraced my steps and I think it came from me getting signed off work and moving back home with my mum – I feel quite lucky that when I get depressed there's always a time when I get frustrated and think, 'Right, I'm fucking sick of this now, I don't feel any better but I have to do something.' Not everyone is like that but I seem to be.
What started off as me getting sick of sitting around on the sofa all day doing nothing, and just deciding to walk the dog every day, then turned into this idea to be outside in nature and walking all the time. Because it was the only thing that made me feel any better.
There was a sense of walking it off. It was making me feel good physically but it was also giving me the mental space to think about what was going on in my life at the time. It hit me quite profoundly that that was where I needed to be and I needed to strip away all the work and complicated relationships and everything that was making my life as hellish as it was. To just go back to basics, with no possessions, and be in places where no-one has touched it, on my own.
Through walking the dog one day and realising all that, I decided there was nothing holding me back from this deep urge to do something massive. Take control of my life again and do something totally different.
Initially I decided I wanted to a big walk and to maybe raise money for a mental health charity, but then the more I thought about it the more I let the idea evolve in my head. I don't know how I landed on walking around Britain, it just fell out of the sky and felt right straight away.
With the risk of it being this fanciful dream, I started telling people I was going to do it then set off before I could talk myself out of it. Before reality came knocking.
So I planned this route, decided I wanted to visit the best natural parts of Britain and try and show people that being outside and being in nature and walking outside can be really beneficial to mental health. If it was working for me, it had to work for other people.
I set off two months after I came up with the idea, in that time I was trying to get in shape a bit, just press up and sit ups, a bit active, just assuming I would get more in shape as I went. It was all really cavalier, but I was so confident it was going to work that I didn't really question it. The idea was so right I thought if I just go I'll do it, I know I will. There was something just driving me that whole way beyond my physical ability which was more to do with my strength of mind. Which was crazy really because I was in really poor shape mentally before.
I needed to hit rock bottom before I could realise what I was capable of. As soon as I hit rock bottom I felt deeply I had something in me, that I could do something quite big.
Finding a purpose was key for you, but it acted like a trick of the mind?
Yeah, it's weird, I had never thought of doing that kind of thing before. I find adventure athletes and endurance athletes really impressive but no more than anyone else. I've never wanted to really put myself in their shoes, and then suddenly I'm planning this big journey, a big endurance challenge basically. How did my brain do that? Did I need something massive to out weigh the colossal load I had inside? Was my brain trying to rebalance itself in that way? It wasn't my normal self making those decisions and yet it was the most me I've ever felt. Doing something I felt I should be doing. And I went from not wanting to live at all to loving what life is and people and places and becoming really fascinated with everything. It blew my mind.
Those first 3 or 4 months – before the novelty wore off, when I was putting on wet clothes and trudging through shit! – walking between 10 and 25 miles a day, I can't ever remember feeling more happy in myself.
Was there a sense of escaping hiding to go out and do the opposite, and meet people in the world?
Yeah but I spent an awful lot of time on my own out there. It would have been a totally different experience if I'd done it with someone else.
So I didn't do the opposite, I was on my own looking in at myself in a different way. I still needed time on my own but to do it in a more exciting way.
After running a pub as my job, which is 365 days a year work, and especially because I lived above the pub, there was no escape. There was no way of hiding away and let myself feel what I was feeling. Maybe I did still need that time to myself, that solitary time.
How did friends react to you doing the walk?
When I started, I had to tell people why I was doing it, and that was really worrying because it was the first time I'd opened up about my mental health. But as soon as I did do it mates came out of the woodwork, people I modelled myself on, all talking about similar thing. The world opened up – but it was sad that so many of my friends who had been through it. Feeling suicidal and not wanting to live – I wouldn't want to wish it on anyone. It was sad to hear it from other people. I was like, 'Why didn't you tell me?' Well why didn't I tell anyone.
This whole mission to walk around Britain was for myself but also to open up this conversation.
As fate would have it, it was 2016 when I decided to do this, which was a watershed year for mental health, it became mainstream.
Rites of passage seem to be important in helping people get over their issues, I can imagine many men connecting with this book, especially these days when mental health is such a big movement…
It's been a few years since I starting doing this stuff, and how I talk about things has evolve. Over the last year I've noticed friends are talking about mental health a lot but also talking about talking about mental health.
It's quite nauseating talking about your own mental health, especially as a guy, to really talk about your deep vulnerabilities, what you're ashamed of that compromise your masculinity or how you want people to perceive you.
I find myself talking about how to talk about it – there's still a way to go. The door's open but on the other side there's a huge room that leaves you unsure. You have to find your own way of navigating it.
In the book I feel like I try not to be too dogmatic with advice and not say there's any right or wrong answers. I remind people that I'm still trying to figure things out. I hope what people get from the book is to realise the work I did on myself is equally as hard, and a longer mission, than the walk around Britain. Running those two things in the book parallel – one person trying to figure out their own mental health as well as doing this big endurance challenge and both being equally difficult – was what I was trying to get across.
How were you were immediately after the challenge and how have you been since?
I was really worried I was going to go back into a sedentary life and have none of the good stuff from that walk, so I went to India with my mum and brother and sister straight afterwards. It was my mum's 50th and she'd always wanted to go. So that was another adventure and helped me process everything.
But the walk changed me 100%, I still get these lows and struggle with who I am and how I want to be perceived but I accept it all a lot better than I ever did. Not having to have all the answers, more forgiving as myself – when I do get low I don't see it as 'this is who you really are, this pathetic miserable mess behind the mask!'
Life's still hard and none of the things about me have really gone away I'm just kinder to myself. I also made big lifestyle changes. I stopped drinking, and I check in with myself a lot and push through to talk about how I'm feeling rather than deflect people away.
Was there one moment from the walk that still stands out for you in particular?
A few but the one that springs to mind is when I got to Inverness. The original plan was to turn there and go back down, but when I was in Inverness I realised I was only 130 miles from John O'Groats. I thought it'd be mad not to go there. By this point I really wanted to run sections of the walk but the problem was I had a huge pack. Thankfully I knew someone in Inverness to drop it off with and decided to run to John O'Groats, which I knew would take me about 5 days. So I got on social media and asked for places to stay along the way. I managed to secure places within a couple of hours, so I ran the distance staying with random people in the Highlands, and it all went up a gear. I felt fit and every day was more exciting. When I got to John O'Groats I had this euphoric moment when the sun was setting and I couldn't believe I got there. I'd booked myself to stay in a B&B that night, and then a woman who's conservatory I'd stayed in a couple of nights before messaged me saying 'You need to go outside and look at the sky.' I was in my pants, but I left the hotel, walked to the beach and as soon as I was at the sea front this green started popping out of the sky. It was the first time the Northern Lights had come out there that strongly in five or six years. It just happened on the day I happened to be there. It was too perfect. Really moving. It was like someone had done it for me.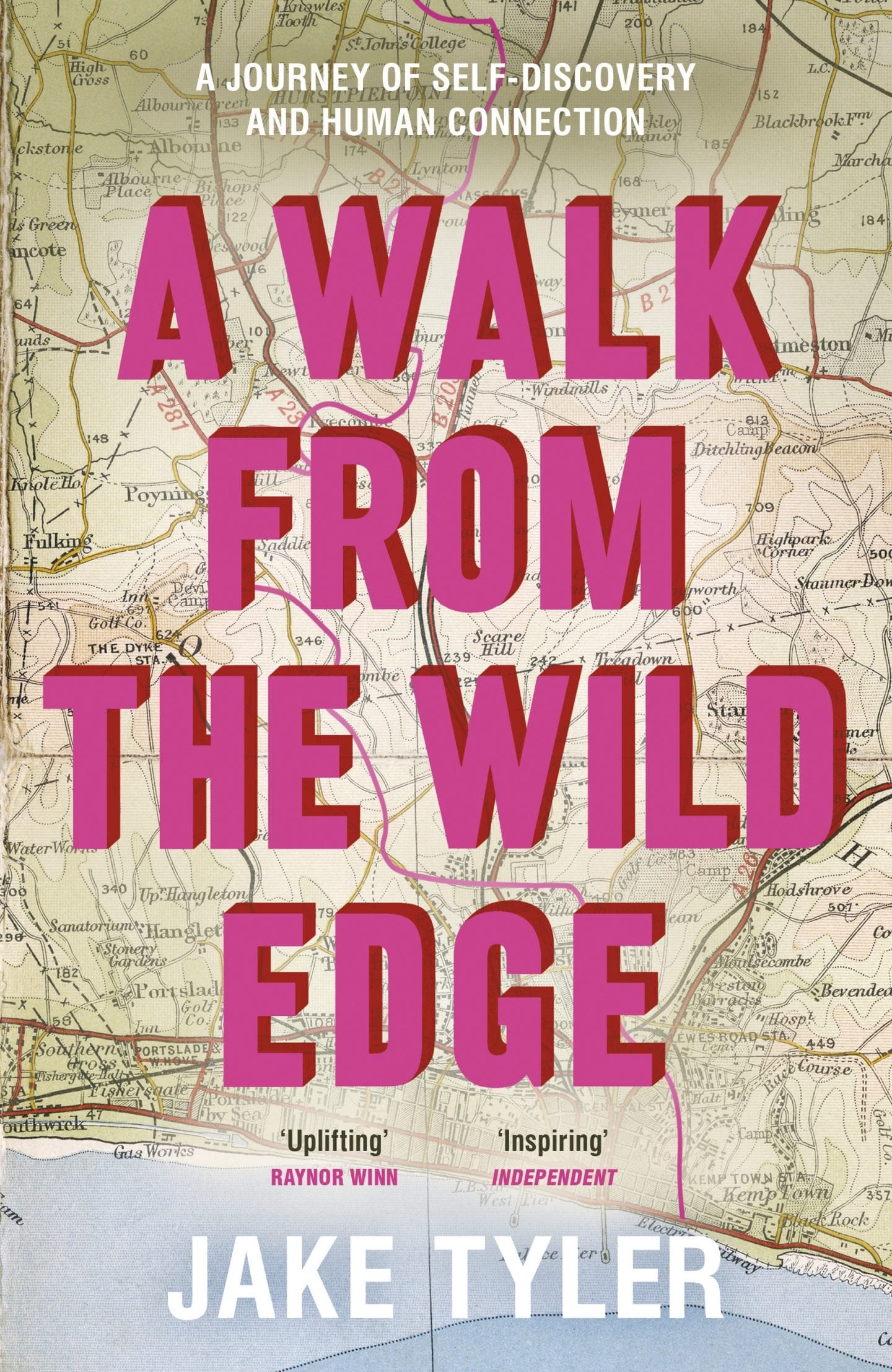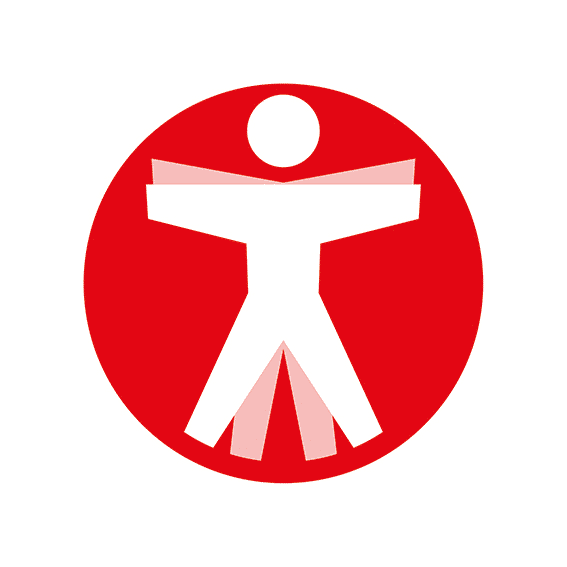 Join The Book of Man
Sign up to our daily newsletters to join the frontline of the revolution in masculinity.