Support your mental health by going RED this January
Beat the blues this year by signing up to RED January, the campaign which aims to get people active every day in order to support their mental health. Here founder Hannah Beecham talks about its origins and how to get involved.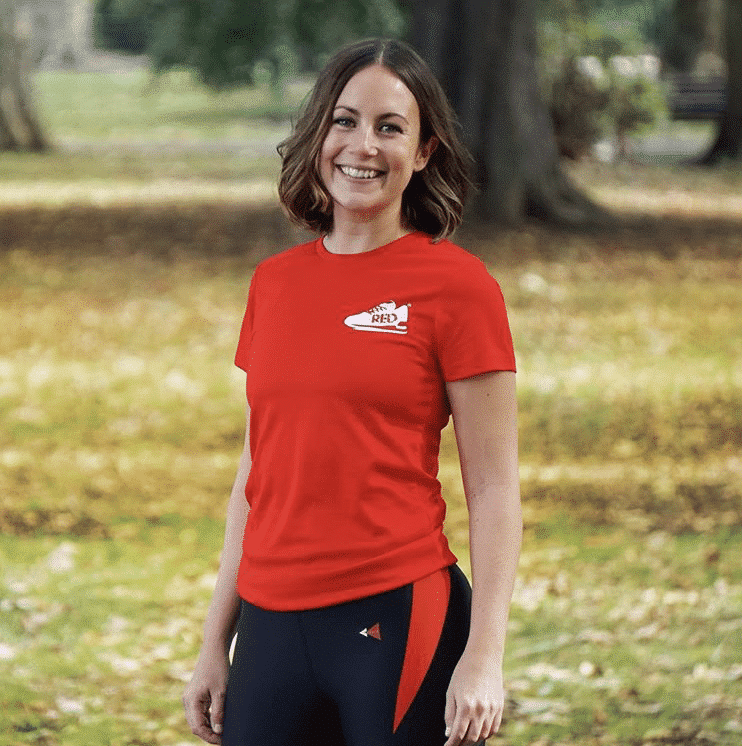 How did RED get started?
I was inspired to start RED January after helping my Mum through a really tough time. It was the summer of 2015 and her depression had taken a real turn. Curtains were drawn and she didn't leave the house for weeks. I felt helpless but knew I had to do something, so I started thinking about how I support my own mental wellbeing and my thoughts kept coming back to exercise. I'm lucky enough not to have experienced a mental health problem, but all of us have our own mental health to take care of and regular exercise is one of the ways I manage every day stresses. Never one to do things by halves I went ahead and signed us both up to the Walk The Walk, Midnight Marathon. This was the first time my Mum had ever embarked on a physical challenge and it gave her a goal to work towards.  She tackled training, one day at a time, getting out of the house and allowing herself to feel the benefits of exercise. Crossing the finish line hand in hand with my Mum will be one of our fondest memories together.I did some digging and learned that Mum's experiences are supported by research that suggests regular exercise can help improve mental health and even reduce symptoms of mental illness such as depression and anxiety. With one in four of us experiencing a mental health problem each year, it felt so important to get the nation moving! I then started to think about how getting active could help others, particularly during the dark and cold winter months.I started RED January in 2016 as an initiative to help people manage their mental health by getting active every day in January, to beat the blues away.  It's very much a grassroots movement, built mainly on word of mouth. It needed to be, especially as for the first couple of years I had a full time job working in the film industry and thanks to the support of friends and family, was managing everything in my spare time. It's a passion project through and through! To help the RED community support themselves and others, I approached the leading mental health charity, Mind, who came on board as our exclusive charity partner for RED January 2017.
What are the main intentions of it, and what do people have to do?
With RED January, our aim is to give people the tools to help manage their mental wellbeing, by providing a goal and a focus during a characteristically tough month. It's really important to us that RED is not just for January, but that people take something from their RED January experience and start to build physical activity into their daily lives.We want RED to be as inclusive as possible which is why its completely free to take part and there aren't any restrictions on the sort of physical activity you can do each day. It can be walking, cycling, running, going for a kick-about in the park or a combination of things. If you fancy joining us this January, simply sign up for free at redtogether.co.uk and set a daily goal to get active throughout the month. If you want to support others too there's the option of raising funds for our exclusive charity partner, Mind. You can also connect with the RED community through our social channels, share your progress and motivate others as you go.
What kind of responses have you had? 
People from all around the UK, from different walks of life, have really connected with RED January. Many of our REDers have said that the challenge has had life changing effects. In fact 87% reported feeling significantly better physically and mentally according to our post RED January 2018 survey. I feel very proud to be a part of that growing community.
We've loved seeing some familiar faces joining in too. Dame Kelly Holmes has been a fantastic supporter, taking part in the challenge in January 2018. She even showed her commitment to the cause by recording a message to REDers from her treadmill!
How have you found approaching men in this sense?
Over the years we've typically had more women than men take part in RED January but we can already see that this is changing. As part of the charity partnership with Mind, we've had the opportunity to work with the EFL (English Football League) this year, which includes all football clubs in the Championship, League One and Two. When Scunthorpe United wore RED January t-shirts for a recent match it really felt like a game changer for us and for mental health awareness amongst men. In the UK, suicide is the most common cause of death for men under 45. It's important to engage males in conversations around mental health, but also to encourage action, self care and for guys to support each other.
What are the plans for this year? 
As ever our main focus is to ensure we give the community a fulfilling experience and that they feel inspired throughout RED January. Our social channels become a real hub during the challenge where everyone can share their experiences and keep motivated. We'll be updating everyone with lots of tips and advice along the way. I can't wait to see REDers getting out and about with friends, colleagues, four legged friends… It will be good fun!
Have you noticed an improved response to mental health issues? Do you think significant change is happening?
I can only speak to my experience within the RED community and through running RED January day to day, but we have noticed that this year there are many more workplaces wanting to get involved to help support mental health. The reason I founded RED was to try and help others bring about change for themselves, no matter how big or small. I hope that the growth of RED January over the years means we've had some success in doing that.
And do you think men are getting better about opening up about such matters?
We've had a lot more sign ups from males this year than in previous years which is really encouraging. I've also noticed that more men are sharing their experiences on our social media channels. I really hope that's because there's less of a stigma around engaging with the subject of mental health and generally wanting to take care of their minds and bodies.
Key RED Facts:
Free registration for RED January goes live in October. Everyone must sign up at redtogether.co.uk to take part in 2019.
Registration is live until 3rd Jan 2019.
Not everyone will be in the right frame of mind or be well enough to complete RED January and that's ok. All achievements are celebrated no matter how big or small.
REDers are encouraged to set realistic goals, with short sessions of physical activity per day.
REDers are advised to build in 'active rest days' such as light stretching, walking or trying something new to help your muscles rest and repair.
You don't have to fundraise in order to take part. For those choosing to fundraise as part of their RED January efforts, all proceeds go to exclusive charity partner Mind, to support their vital work for better mental health.
As the UK's leading mental health charity, Mind give advice and support to anyone experiencing a mental health problem. They campaign to improve services, raise awareness and promote understanding.
Approximately 1 in 4 people in the UK will experience a mental health problem each year.
Suicide is the biggest killer of men under 50 in the UK. In 2015, 75% of all UK suicides were male.
A recent study by Kings College London published in 2018 showed that moderate exercise (such as cycling or brisk walking) for 20 mins a day cuts the risk of developing depression by one third.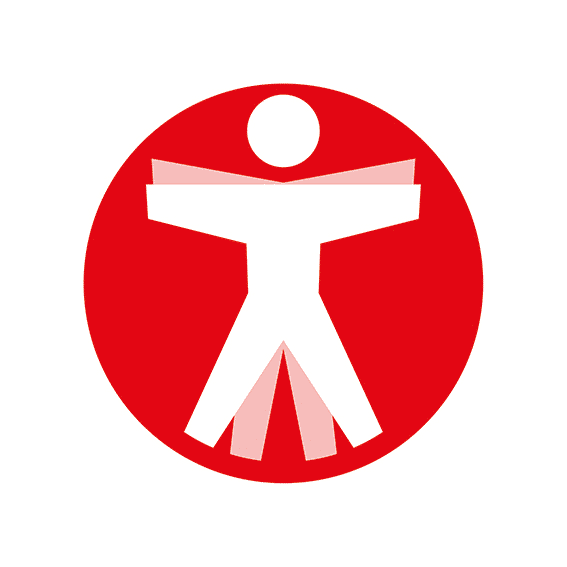 Join The Book of Man
Sign up to our daily newsletters to join the frontline of the revolution in masculinity.