The importance of vulnerability in business
An interview with the founder of new grooming brand BEYL about creating products for the modern active man while learning that to be a successful entrepreneur requires openness.
Have you ever contemplated leaving your career path to start up your own thing? When the idea of sitting in one more meeting with bosses who, to quote Oscar Wilde, know the price of everything and the value of nothing. Well, it happened to us, and it sure is happening now with the coronavirus world giving 'opportunity' to start something afresh; with such job losses there may be no other choice. Well, here's a man who has made the transition from corporate life to entrepreneurialism in style, with some lessons in how to start in a new direction by embracing your own vulnerability. Pieter-Jan Beyls is the founder of new grooming range BEYL, who are set to disrupt the market with a new range focused on helping men stay fresh with today's demanding lifestyles. Pieter-Jan is a triathlete as well as a former international travelling management consultant by some of the world's biggest brands, so he knows a thing or two about how work hard, play hard has never been more relevant to men today. However, he also knows how mental health and general well-being has inserted itself into this narrative too….
How did BEYL come about?
I worked as a management consultant for a global strategy firm, with offices in Mayfair, and was travelling all over the globe for them. On a Monday I'd be taking a 7am flight from Heathrow and returning back on Friday morning, globetrotting in the corporate life for the likes of Coca-Cola. It was a very active and travel intense, and although I'd leave refreshed in a morning, by the time I got off the plane in Barcelona or wherever, already my skin would feel greasy and almost have to start from square one with my personal care routine again.
I realised I was going through all these climate changes, from temperate climates to warm humid climates. Even if I was just in London, I'd leave home, take the Distract Line, go into an air conditioned boardroom at work, go to the gym, go to lunch, and then travel home –experiencing 5 to 7 fluctuations of artificial climates throughout the day. I'm also activate in sports, I'm a recreational triathlete. So I'd work 80-85 hours a week and then use whatever spare time I had to train in running, cycling and swimming. These also mean that your skin is experiencing different temperatures and humidity.
I felt I needed a product that would comfort my active living. I asked my wife if she knew personal care products to help my needs of different climate changes in the day. She wasn't aware of a functional product to help with it. I started to ask my colleagues, and men don't really talk about personal care routines, but there was no product out there for active living.
What started with evening research turned into me starting to walk into weekends to going part time in my job. The idea came in 2016, and in Jan 2019 I full time left my job to 100% focus on bringing BEYL to market.
How do the products work to fit the concept?
The central concept was can we find products that help us live today because we live faster than we ever have before.
Our moisturiser has anti-pollution features and is climate adaptive. We worked with a manufacturer who created a patented formulation which adapts to changes in temperature and humidity. What it basically means is when you switch climates the feel remains constant. It avoids a heavy greasy skin feel in hot and humid environments and it avoids raw and cracking skin feel in cold and dry skin environments. It supports you throughout the different climate fluctuations throughout the day and also supports people who do lots of sports.
Also we wanted to create products for modern living when we are more and more surrounded by technology. When I did my 80 hours a week I started to prematurely age around my eyes. I stumbled upon an article that the silent ager of our skin is blue light. It penetrates deeper than UVA or UVB. So in our quest of what the product means for busy lives today and tomorrow, it's also about prevention. Prevention against air pollution, and new factors proven to damage our skin, which is blue light.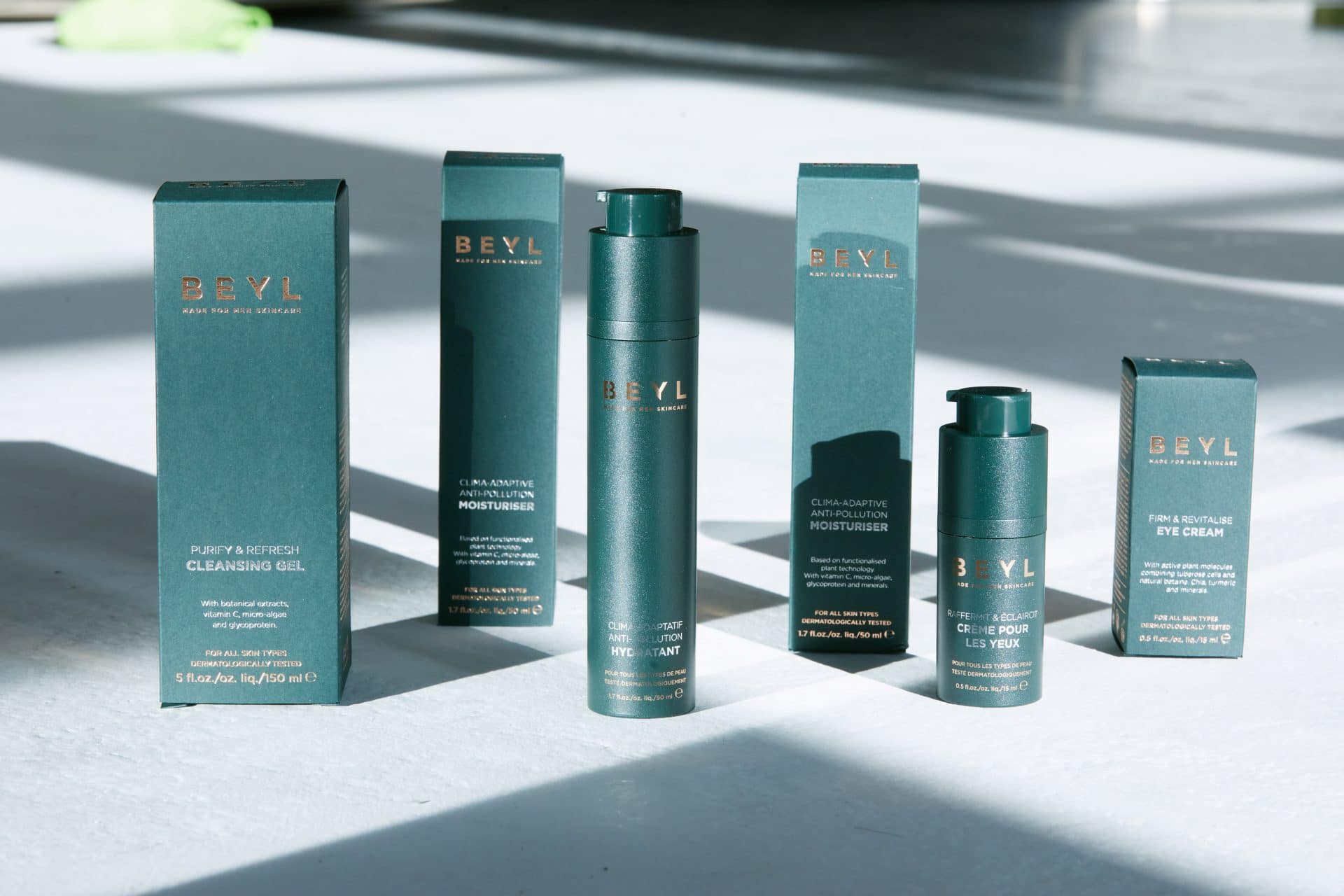 How did you manage the transition from your old career to founding your own business?
I left my comfortable job into an area where I knew no-one: I had to build that business support network, and that was tough. I don't come from a beauty background, so I had to take a step back. I looked at my LinkedIn connections and thought who could help me, and I started to build up a network for the future. A business network but also a network of people who are going through the same journey as me. That's not necessarily in beauty but other founders of businesses who are willing to be open and vulnerable and share experiences.
What I found in the beginning was everyone always talks about the good stuff, 'Oh it's going great!', but nobody naturally opens up. I started to realise if I'm not going to be vulnerable and speak to people about the struggles I have, they are not going to open up to me. I set up this informal network of founders and every 6 weeks I meet them, 1-1. They're almost like 'fuck up nights'. There you can say, 'I've been struggling with this, it's a pain, have you gone through this before?' You learn from others experiences about what didn't go right.
Once you start your own thing from being in the corporate world, you have skin in the game. When you start your own stuff instead of £500 million you talk about £5,000 of your own money – I started with bootstrapping my business – and it's a whole different experience. If you don't have skin in the game you don't know how it feels it's a different type of stress. It makes you credible but it makes you more vulnerable.
That's interesting – we look at male vulnerability in the emotional sense on our site a lot, but vulnerability at work is still not talked about much amongst men…
I was someone who could never say no. I had a chest infection at one point and I asked for 2 days off to not fly to Scotland but I was pressured to taking a train instead of flying and I did that instead – I was struggling to say no. Ultimately it wasn't good because I wasn't my best self.
To be at my best I was to have a job that challenges me and excites me, but I want to feel mentally and physically healthy.
As a third anchor I want to have enough social time with friends. And enough time with the people I love. And have some own time. I felt I needed to focus on all of them together. The difficulty is when you're younger it's hard to say no at work.
Do you think there's been a shift in general with men starting to see they need to express different parts of themselves? That they want more of a rounded life?
I definitely have that feeling. I'm only 10 years in professional life but I think 10 years ago when being interviewed my only expectations were to do my best for the company but at the end when I was interviewing people coming in and asking 'what are your expectations?', I'd heard people saying I do well for the company but also have a balance and be happy outside it too.
During COVID, I noticed how open my friends had been with each other – it has created deeper bonding where you could say, 'I had a shit day.' There were more honest conversations about counselling. People who I never would have thought, had asked for professional help. I was surprised how many people did.
Who is BEYL ultimately aimed at, a new kind of adaptable man?
We're on a mission to build this high end segment, with a superior product with great design and this lifestyle element. But yeah, there's this quote for Darwin: 'those who are able to adapt will be successful.'
If you're stuck in your old routines you'll be stuck in life.
The BEYL range is available in Selfridges and from beyl-skincare.com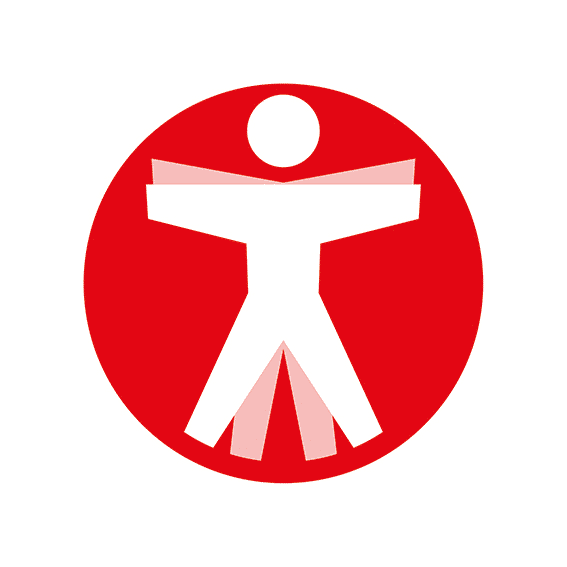 Join The Book of Man
Sign up to our daily newsletters to join the frontline of the revolution in masculinity.