Fred Sirieix on Xmas grooming and taking on Strictly
The 'First Dates' man and soon-to-be Strictly star, Fred Sirieix talks to us about his year and fronting the new King C. Gillette range...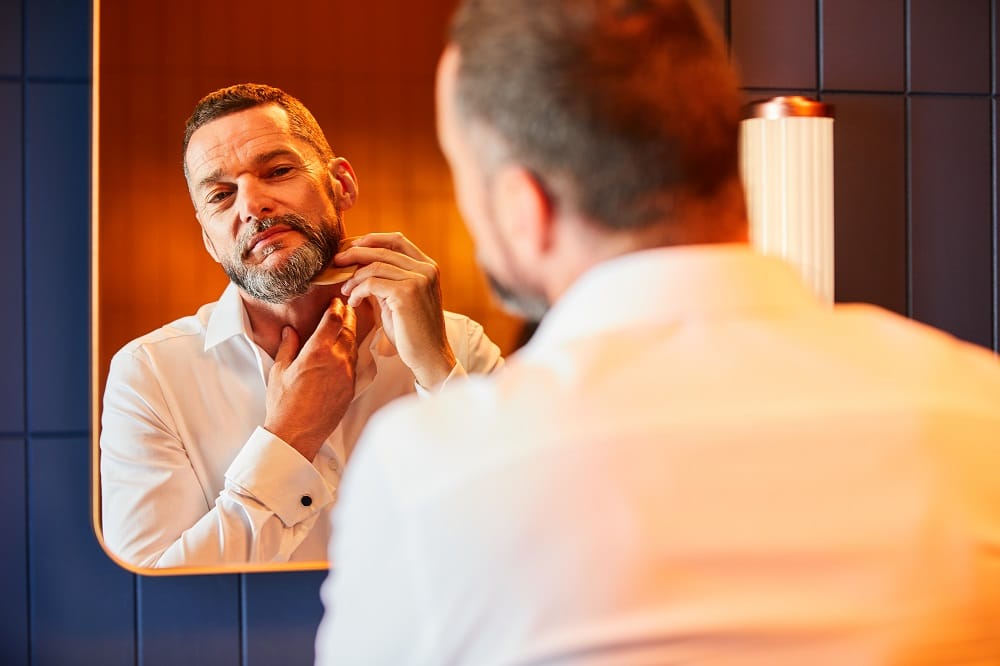 Fred Sirieix is now one of the most loved personalities on TV thanks to, amongst others, 'First Dates', and our personal fave 'Gordon, Gino and Fred: Road Trip'. The years of working as a maitre d' in the hospitality industry moulded Fred into a ready-made star, both smooth and stylish, and full of the determined personality that comes from being the front-man for top restaurants. Fred's recently been working hard training for the Strictly Come Dancing Xmas Special, with Dianne Buswell, and he's also the face of the King C. Gillette grooming range this festive season – a damn good match, as this interview shows, for here is a man with a deep belief in self care as a route to being confident…
Hi Fred, what are you up to with King C. Gillette?
I'm a Gillette ambassador which is a great role to have – I love the new King C. Gillette range which offers so many different products. But what it's about is giving men the confidence to look good and to feel good and be able to get out there and do their thing. Whatever that is, whether it's at work or in a relationship, it's about feeling that confidence. To take a little bit of time to look after yourself can make a very big difference. When you look good and feel good it boosts your confidence.
Have you always been conscious of that link between your appearance and confidence?
Look, I've been in the restaurant business for 30 years. More than that because I was in catering college since I was 16, and it was drilled into me from the start that I had to dress the part. Grooming, and the way we dressed was very important, it's all about the confidence you give to people when they come into your restaurant.
But even before that, I remember when I was five or six years old, my dad was a nurse and he was working in a local hospital and he had a beautiful little French moustache and all the women fancied him. He was shaving every single day to go to work and I remember saying to him, why do you shave before you go to work? He was working nights and at 8.30pm every night he would go upstairs to the bathroom and he would go out to start his shift at 9.30. He'd say to me, 'It's important to me to look the part because it's about giving confidence to the patients. And when they see me coming into the room and I look the part, I look like a professional that they can trust, then that's half of my job done.'
Hospitality is also about how you come across, what people see you as. It' not only about you, it's about what you're projecting to other people. From a very young age it was something that I was taught and understood. I knew it was my responsibility and that it would help me with the job that I do and in my relationships with others.
What's your grooming routine like now?
The routine changes depending on how long my beard is. Sometimes I grow it, sometimes it's a bit shorter. I use the King C Gillette Style Master – one thing I'm particular about is I don't like any hairs coming down onto my lips, I hate that, so it has to be impeccable with a bit of trimming around the edges. Even if I have a big bushy beard, which feels good in the winter, it still needs to be regular with no bits of hair coming out. One of my favourite products is the beard balm, it smells so nice and reminds me of the product my dad used to wear when I was a boy. That manly smell makes me feel very good in my own skin. It was the smell I used to smell as a boy and I love that smell on my beard.
Interesting the family connection with grooming, how you pick up on things the men in your family did…
I just bought my nephew a shaver – he's 14 years old, nearly 15, and only has 3 or 4 hairs on his chin. He said, 'Uncle Fred can you get me a shaver,' so I got him a Gillette one and it's under the tree right now for Christmas. I can't wait for him to open that, even though there's nothing on his chin.
Do you grow your beard bigger for Xmas?
Yeah it's cold and I like being cosy with a bigger beard. It's still very neat I keep it in shape but it's growing and I enjoy it being bulkier.
How has your year been as a whole, looking back on it?
The year has been fantastic, I'm really proud of my children and how they've handled the lockdown and all the restrictions. My daughter was in the Olympics and went to Japan by herself. And as much as we all wanted to go there with her and support her, it helped her with her maturity. She was there for almost 3 weeks, and I have to say Team GB looked after her and all the athletes, they did an amazing job. I'm so grateful for how they looked after her and made her feel safe.
How have you taken care of yourself in terms of mental and physical health during this period?
I think it's good to talk with people and share how you feel. For me it's about the routine. I wake up in the morning and I live life as if it's my last day every single day. I don't have any time to waste. But one thing that helps me a lot is physical exercise. I exercise every single day, whether that's walking or cycling, or going to the gym or the boxing gym. And recently I took part in Strictly for the Christmas special, so I was dancing for 3 weeks non-stop. That bit of physical exercise is very good for you, it's about your mental state and about the physical body, and the two together work very well. The Romans used to say 'healthy body, healthy mind' and I truly believe in that. Also, having a good sweat is very good for your skin. I find that compliments my beard care very well, to have a nice sweat.
How was Strictly? What else can you tell us about it?
Well I felt like I was representing France in the Olympics! It's a high level sport performance. It was very intense. My feet were bleeding. I was training so much that once when I came home I vomited. The process was 3 weeks of really intense training. And I only did it because I was scared. I won't let fear rule my life, and tell me what I should and shouldn't do. So because I was so scared I thought to myself I'm going to do it. I'm not a natural dancer and I was wondering about the performance on the day. So me and Dianne Buswell, did a quick step. I'm not a natural dancer, so it was tough. But I'm very proud and pleased with the performance, I think that we couldn't have done any better.
Are you a fan of the series anyway?
Yeah I love it. Now having been there, obviously we know what a professional dancer can do compared to somebody who's not a dancer, but to see them in action on the dancefloor, of when we were rehearsing the group dance for example, what these people can do with their bodies is just insane. You just watch them in awe because it's just so beautiful, so incredible. We have the same bodies, I have two arms two legs, but I just can't do it. I feel so frustrated.
Have you noticed a change in men through the years?
Look I think men are lovely and just as good as anyone. I just think there is a lot of pressure to be a man, to be like this or that, and all these ideas we have about the place of men or women in society and how we should be behave. And it works in the wrong way for men, because there's all that pressure to be a manly man, to puff out your chest and be brave and strong. Equally it's the same with women, with a lot of the preconceived ideas we have about women and their place in society. I think that things are changing, people are realising slowly that we cannot stay old school with the things that we believe and the ideas we have, and I think that it's important we talk about it. It's important that we talk about mental health and the way that we men are, as opposed to the way that people think we should be. It's about who you are as a person and what's in your heart.
The King C. Gillette grooming range is available at Gillette.co.uk/kingcgillette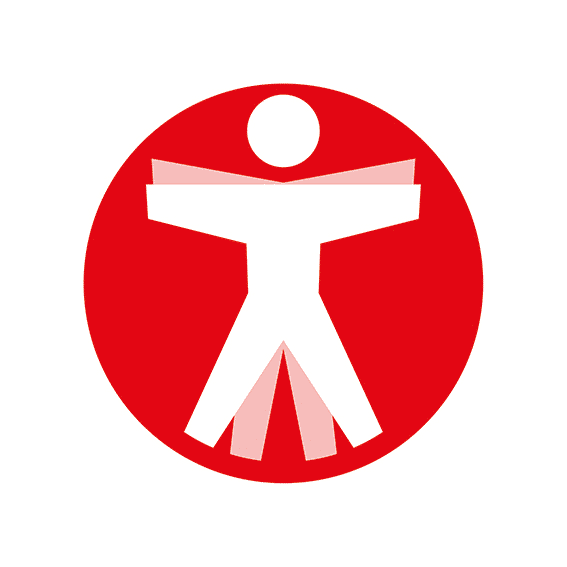 Join The Book of Man
Sign up to our daily newsletters to join the frontline of the revolution in masculinity.