Hair Power – what a barbers can mean for black men
An interview Mark Maciver from Slider Cuts about his appearance in an excellent C4 documentary during their 'Black and Proud' season.
As part of Channel 4's 'Black and Proud' season, Channel 4 are screening 'Hair Power: My Afro and Me', a documentary by Emma Dabriri about how hair shapes and reflects the black experience in modern Britain. The film focuses on female hair, but there are important contributions from men about how their hair has been a source of identity exploration, well-being and also community. Bringing all these aspects together is Mark Maciver, the founder of Slider Cuts in Hackney, who appears in the documentary to talk about the importance of barber shops for bringing men together to talk as well as try out the latest trends. We grabbed a word with Mark, who cuts the likes of Anthony Joshua and Stormzy, to find out more about his perspective on what 'Hair Power' means for men…
How did you get involved with the documentary?
Someone recommended me and I got an email asking me if I was interested in meeting with the film makers for it – it sounded interesting, but I told them my situation isn't like that of Emma. I've had some little issues but nothing like what women have had to go through. But they wanted me in it, so I went in spoke about my experience.
How did you get into being a barber and founding your own shop?
In a nutshell I grew up having my hair cut by my mum and older brother, and I was always interested in haircuts – I don't know why but I'd look to see what people were wearing. But I always had quite bad hair cuts, my mum would take it all off. It was like no hairstyle! And I think that drove my passion to see what is a good haircut. When I was 14 I decided to give myself a haircut – I couldn't afford the barbers – but it didn't go well and it ended up being one of those where my mum had to take it all off after.
Gradually I got better at cutting my own hair; then when I was 13, 14, I got an unofficial internship in a barber shop. After a few years I became co manager, because I took on so much in the shop. I ended up managing that for 12 years. Then I decided I wanted to manage my own shop. I started realising that I had ideas about how I wanted it to run. You can't paint over someone else's painting, you've got to get your own canvas and start painting yourself – hen you have a vision. And that's when I opened up my own shop.
Was there a sense of not making it just another barber shop, was there a sense of creating a space for black men and black boys too?
100%. For me it was about so much more. Even before the shop I used to have a strapline: 'More than a haircut'. I've always felt a barber shop should be more than that: it should be a community centre, it should be a place of leisure, of laughter, banter, friendship, health. So when I was opening up the shop I had those things on my mind. I run a few community schemes. I hire young boys between the age of 13 and 16, as Runners – they sweep up, take money, count money, just different things  – and we mentor them, keep them off the streets, and help them decide which direction to go in life. From 16, if they want to be an electrician we can help them with the forms for that. Or they could want to be a barber, whatever direction they want to go in. It was always my plan to make it like that.
With black men in the community, for me, it was like it should be a place where they feel comfortable. A lot of people say, particularly if they work in the City, that they have to put up a front. All day they're acting, trying to fit into the environments they're in, so when they come to a barber shop they feel like they can take off their masks and breathe and be themselves. I thought it was important to create an environment when they can come in and be at leisure. We're like an unofficial members club, where you don't really have to be a member to come in!
Can you tell us about the relationship of a barber and customer – where for men, you can talk about mental health and things you would't normally discuss out in the world?
Yeah, in the chair for some reason – I'm not sure why, I have theories.– men will talk through their personal business. I don't know if it's the comfortable leather or the vibrations of the clippers that helps relax them, but they can talk about everything from relationships to mental health to business to aspirations, personal things going on in their life – getting married, having a baby, a partner cheating, whatever it is, they feel able to talk about it here. I wanted to create a nice environment for that.
With the celebs you cut hair for, like Stormzy and Anthony Joshua, do you find them trying to reflect their positions in society with what they want?
Stormzy never changes his hair style, maybe he'll want it a bit higher or lower. When I first cut him he was getting a different style but I thought this style suited him better and he hasn't really changed it since.
Anthony Joshua changes his style, and what I've found is depending on what he's achieving, his style will change. So when he was fighting the Ruiz Jr rematch we let him grow it out – he didn't get a hair cut for that fight and that was because he was there about business he didn't care about looks. It was taking care of business not looking fancy; it wasn't a game. Then in the off season he might do waves but in a training camp he's focusing on goal ahead, so he might have a rawness, a low, almost no hairs style. You can almost see what, not daily, but seasonal mood he's in by his hair.
The same applies to men as women then, they will have cuts according to their moods and life changes…?
Yes, you can see it – when a man comes in and you ask him what he wants and he says 'take it all off.' Then you know something is going on. Hair is one of those things where you can tell – if there's extra stress in their life, they can be like, 'just cut it all off'. Which I'll then follow up with 'oh what's going on with you?' and then you'll start talking and find out what's happening. Men are the same in this way. Sometimes men will come in and they won't know what they want – they'll say 'I want something wild, or something different. I'm tired of looking the same.' You can see the mood they're in. When they want to push boundaries and feel different. Hairstyles can really reflect someone's mood and sense of who they are.
It all points to barber shops being really important for people and perhaps not recognised for how important they are…
Definitely. Lots of people don't recognise it like that, and think it's just a haircut. Why not just go to different barber shops. But there's connection, things are shared in that barber shop. There's a trust. I've been cutting some of these men's hair since they were boys – they have their first haircut here for their first day at school, graduation, college, having a baby, all these special occasions in their lives. You might say these are unconscious credits added to that relationship – you can't see it from the outside but these are places where they've shared intimate feelings. Mental health, careers, insecurities, they're all shared.
What other workshops do you do?
I do a scheme called Fill-It, which is literally about just filling in forms. It came from when I was younger, I used to struggle with forms. I'd find them difficult to understand. So there were times when I wouldn't end up finishing forms. When I got into this position, I thought, 'Do you know what? There are probably some people who aren't in college because they don't understand the forms'. Or some people can't apply for jobs for it. So I thought we'd help them fill in forms. They don't have to be a customer of the shop, we just help people who need to fill in forms. We won't fill it for you, we'll go through it with you.
For a kids thing, we do shadowing session where they can shadow me, and ask questions. I do masterclasses, mini-masterclasses, loads.
What drives you on, what keeps you passionate?
One of the things that drives me and keeps me going is wanting to help people. I genuinely want to help people and I'm in a position now where I can, in different ways. I could give you a loaf of bread if you're hungry and then you'll eat for that day, but I'm now in a position where I can teach you how to make bread, and then you can eat for life. That really drives me. When you have that mindset of wanting to help people, whatever you do, you'll find a way. I have a barber shop and I could be about how to make money but my mindset is about how can I help the community. How can impact on the community, how can it become a pillar of the community? A landmark that's about more than cutting hair. With the mindset of helping people, whatever you do, you're going to bring that with you.
I also run a good business! I'm not martyr! If there's no business there's no helping other people!
'Hair Power: Me and My Afro' is on Channel 4 on 27 October at 10.15pm, and on All4 thereafter.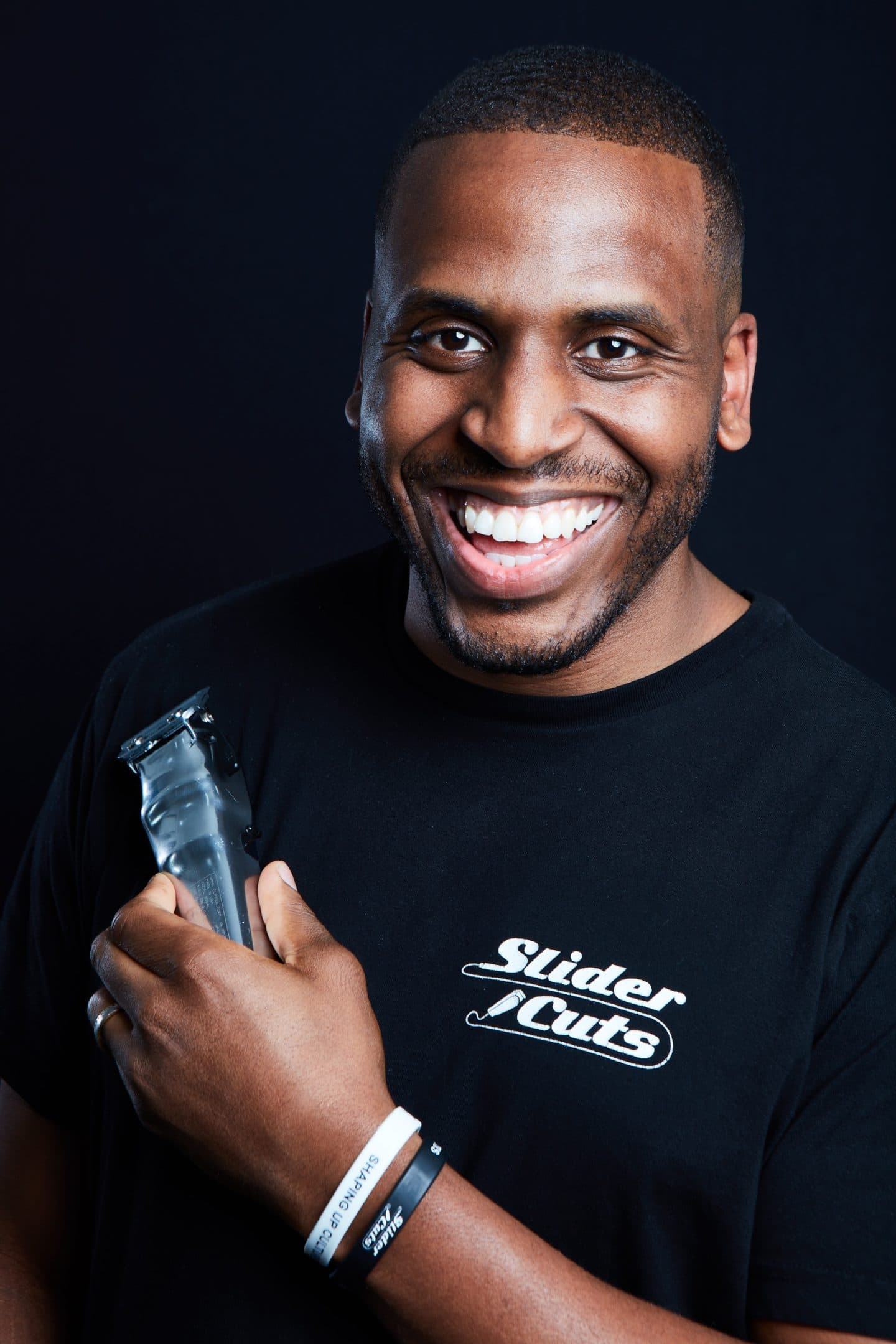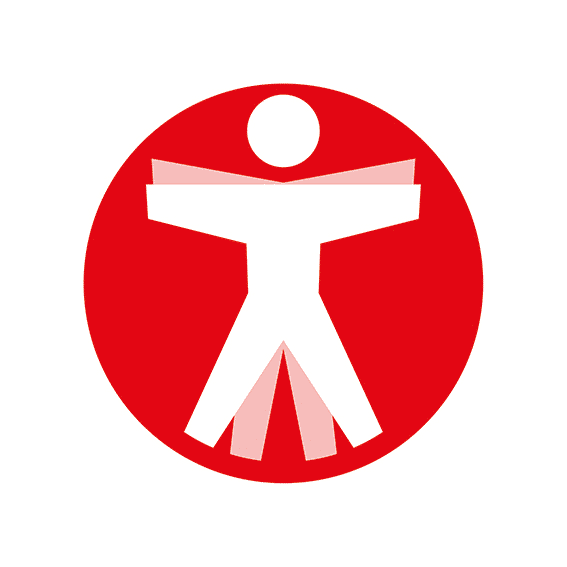 Join The Book of Man
Sign up to our daily newsletters to join the frontline of the revolution in masculinity.