Introducing The Guide to Grooming – the first ever grooming box created by the new men's media brand The Book of Man. The perfect Christmas gift for yourself or someone who needs a bit of self care.
We know Men…
We at The Book of Man know men and we are supporting them to feel better about themselves on the inside and out. We know that grooming can be a huge factor in this, helping your mental health with those meditative moments of self-care in a morning, as well as giving you that confident glow with which to meet the strains of the day.
Whats in the box?
In this box you'll find products chosen by our own fair hands (and now smooth oil-free faces) that will make you feel great. Some that will make you feel body confident and others that just lift your mood and make you feel like a king. Whatever your skincare challenge, we hope to have covered it off for you. We share in the belief of these brands that the world of men is changing for the better – and we all need these moments of self-care more than ever.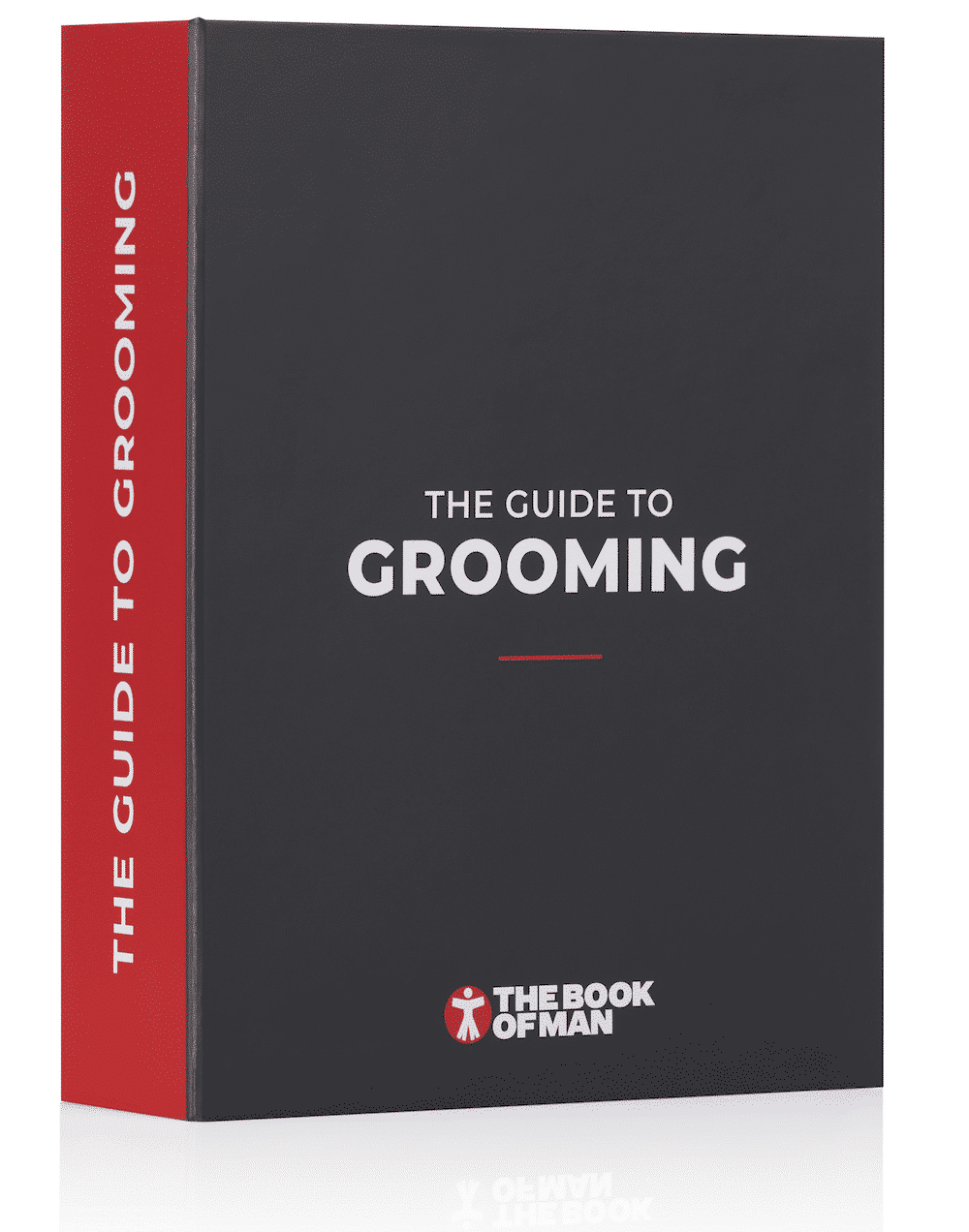 The Guide to Grooming, retailing at £25 (worth over £94*), brings you a collection of restorative body, hair care and skin care marvels that will lift your mood and give you the confidence to tackle the day.
Inside you will find a curation of The Book of Man's favourite and most trustworthy products from some of the world's leading grooming brands including Estée Lauder, Clinique for MenTM, Lab Series, Aveda, Bumble and bumble and GLAMGLOW.
Available Tuesday 5th November 2019 from: esteelauder.co.uk • clinique.co.uk • labseries.co.uk – bumbleandbumble.co.uk • glamglow.co.uk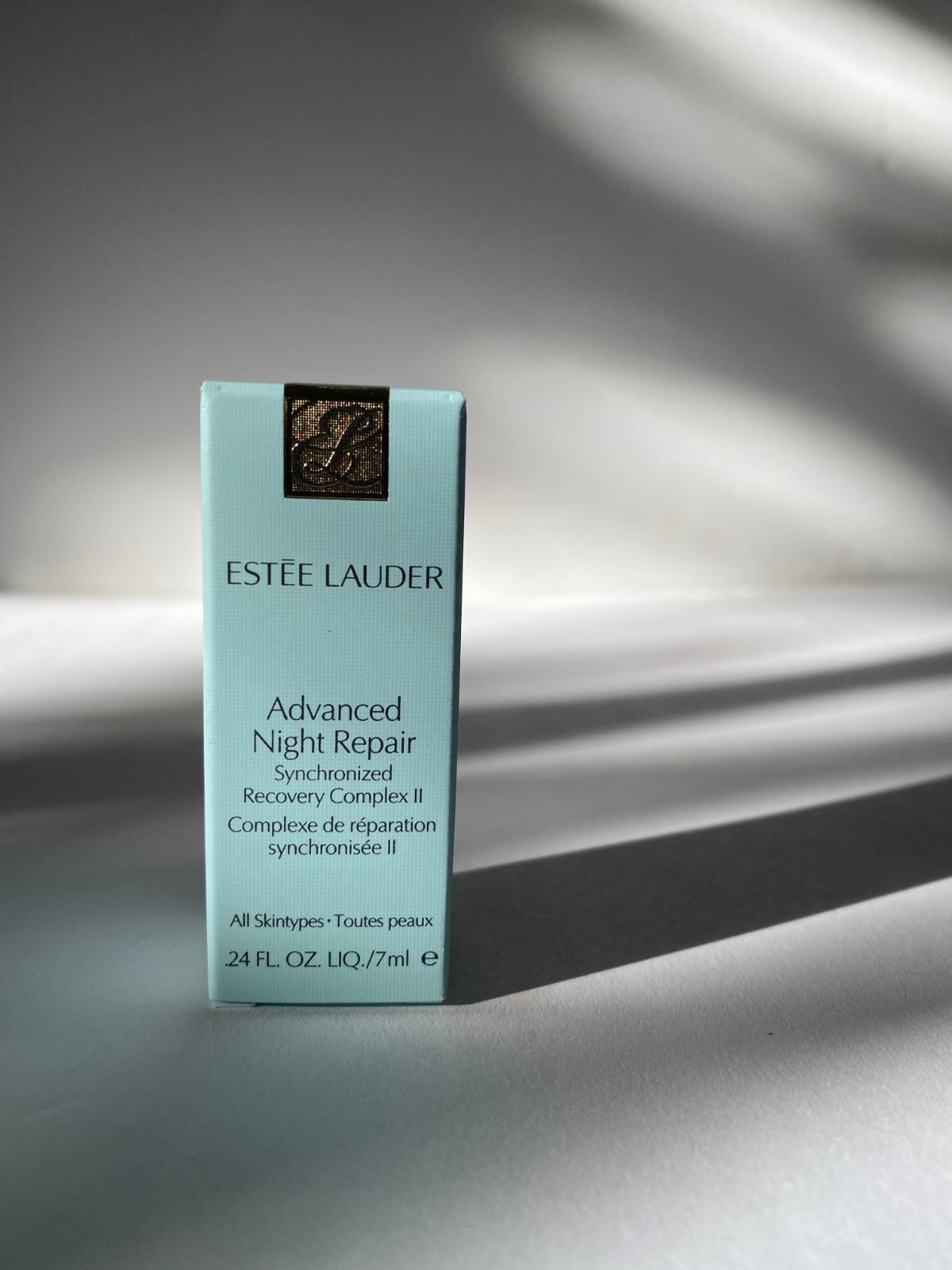 ESTÉE LAUDER Advanced Night Repair Synchronized Recovery Complex II, 7ml
"I was nearly thrown out once for continuously borrowing this off my girlfriend (now happy to say my wife). There is a reason why this has been voted No. 1 product so many times and why I now have my own supply – it's incredible and stands up to its bold claims. Light as a feather to put on, but rich in hydration it's two pints of water and a paracetamol for skin. The Dorian Gray of Skincare." esteelauder.co.uk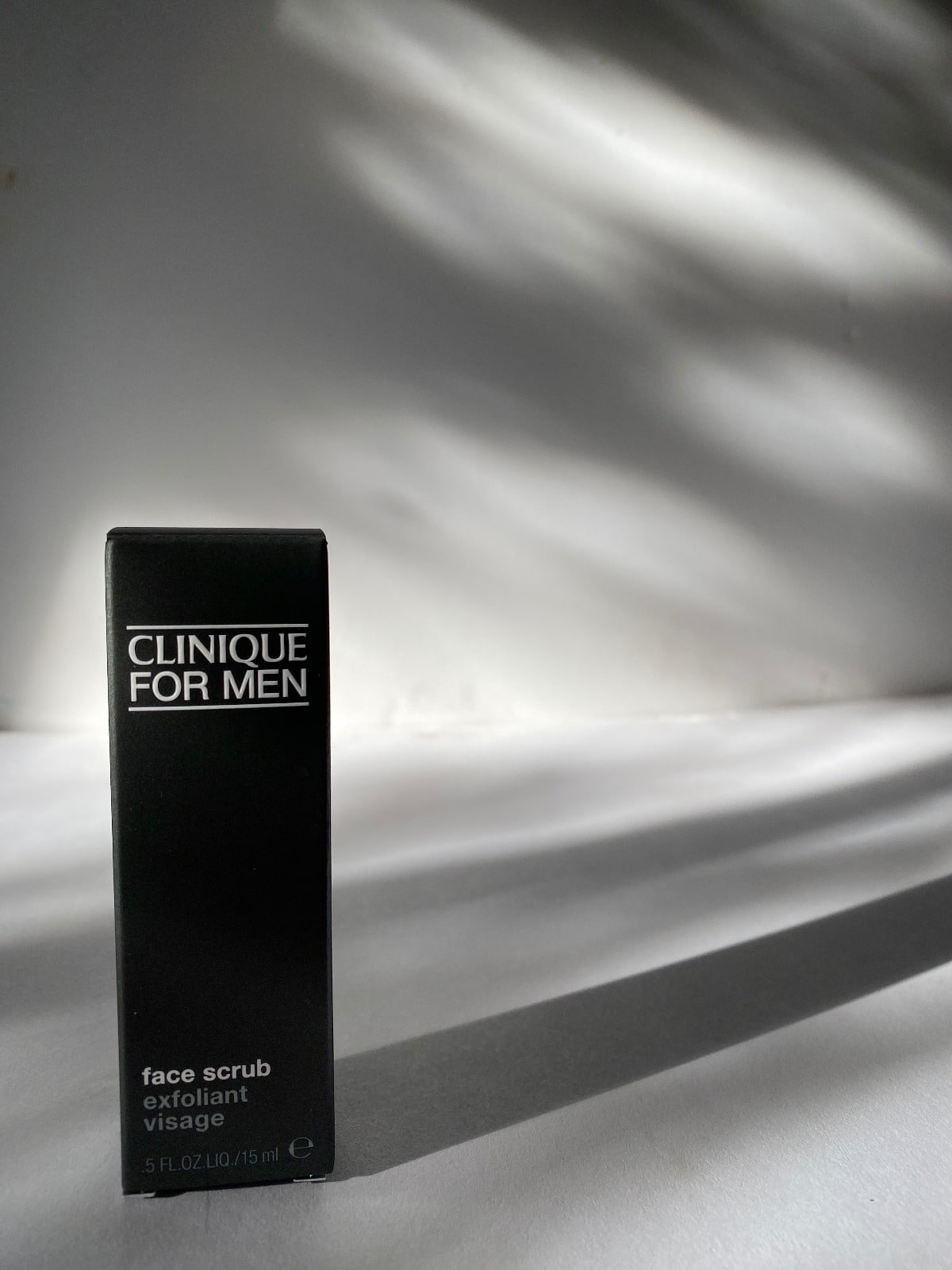 CLINIQUE FOR MEN Clinique For MenTM Face Scrub, 15m
"I have grown up with Clinique For Men and the Face Scrub in its reassuring granite tube has always been a staple in my bathroom. I use it when I really need to pull off some layers. Often after a holiday or a heavy weekend. It makes Mondays worth waking up to..." clinique.co.uk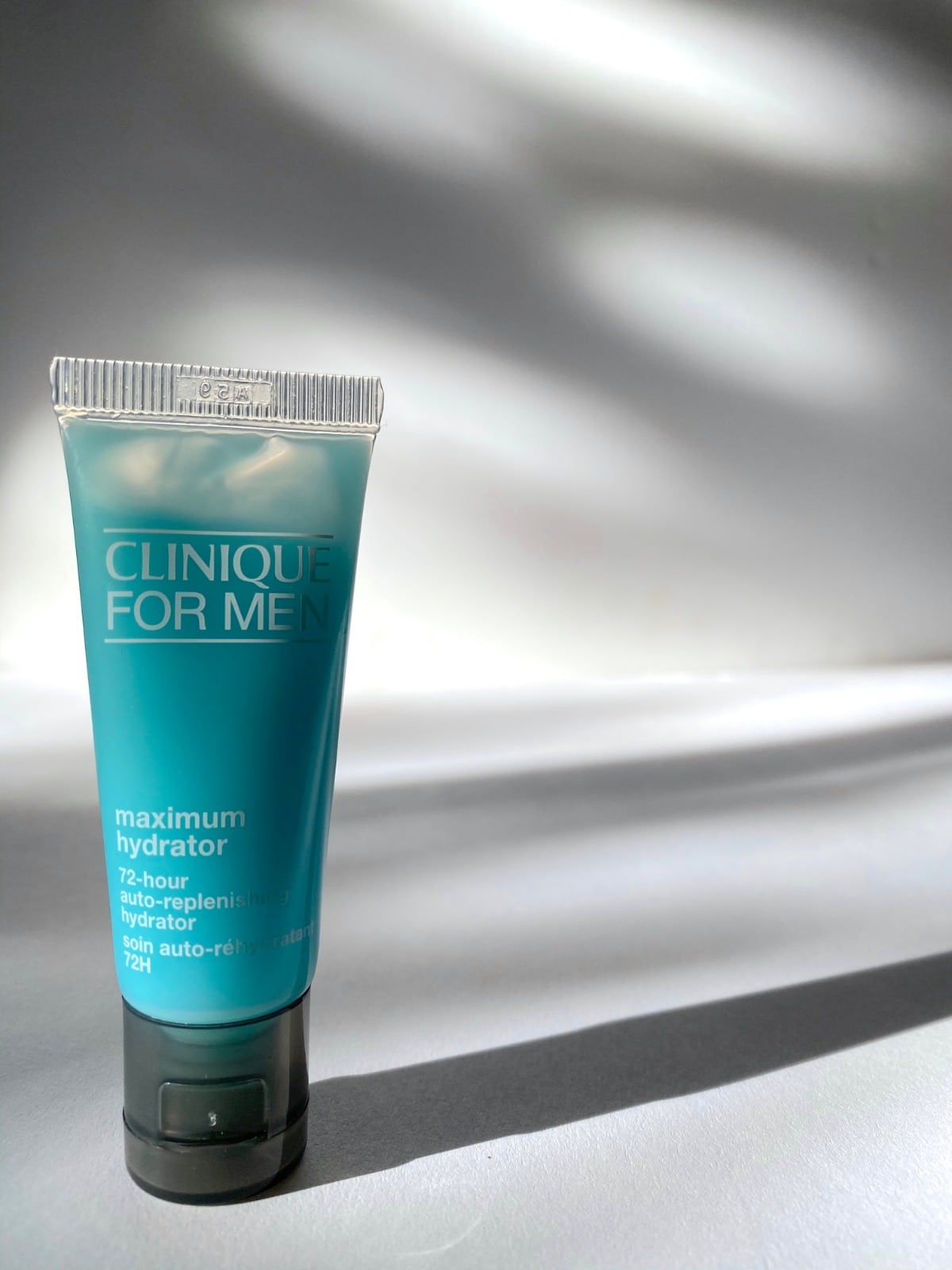 CLINIQUE FOR MEN Clinique For MenTM Maximum Hydrator 72-Hour Auto-Replenishing Hydrator, 15ml
"Soooo light and so refreshing... how can this have anything other than water in it? This is a permanent in my 'man bag'. Delicately slap it on once and your face looks good." clinique.co.uk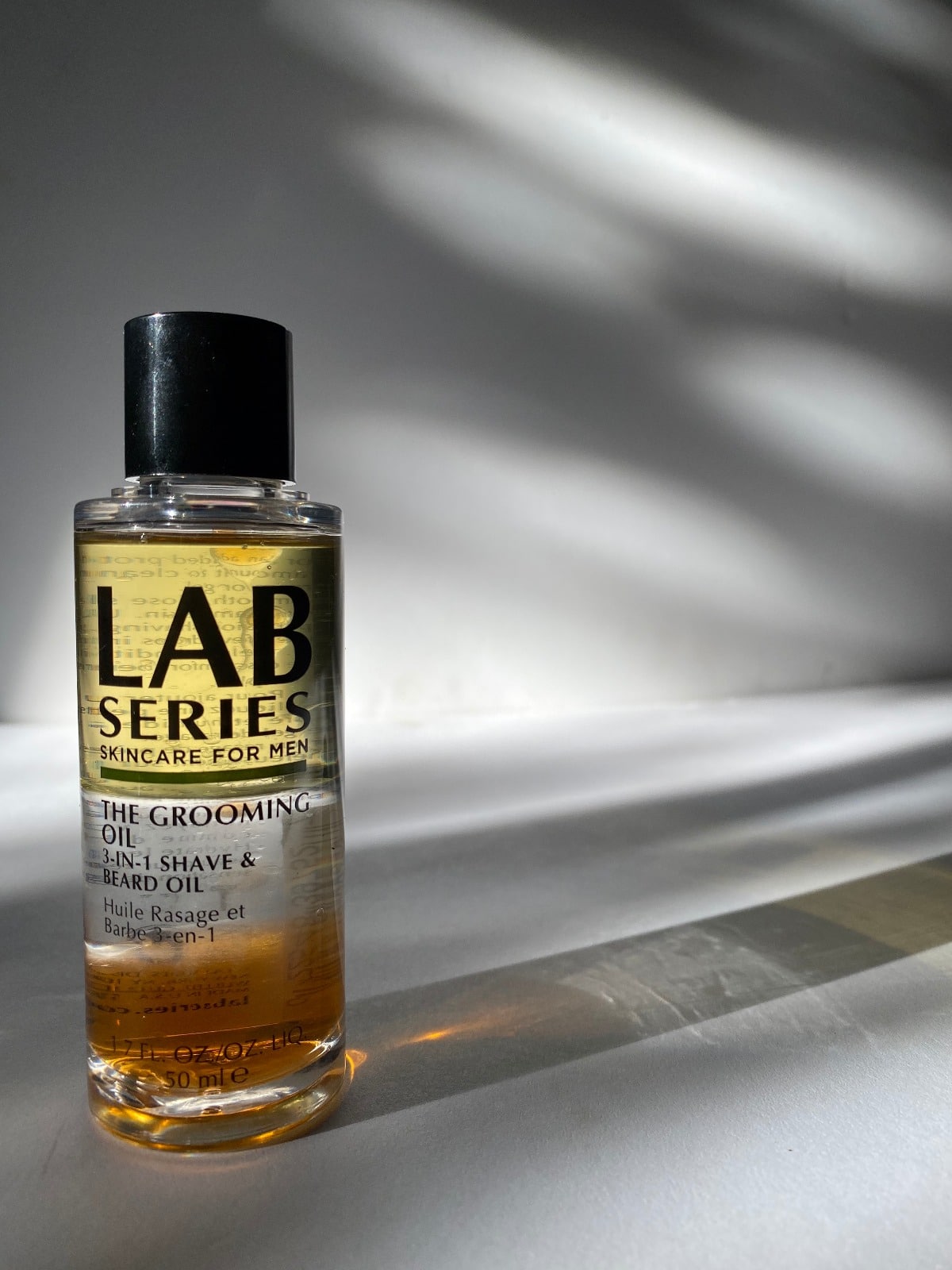 LAB SERIES FULL SIZE! The Grooming Oil 3-in-1 Shave & Beard Oil, 50ml
"Resembling Mr Twit somewhat, I was going to shave the whole thing off before discovering this! This not only smoothes and soothes my coarse facial hair, but also allows me to tidy the edges without taking a big chunk out. Perfect for the bearded or the casual shadow grower." labseries.co.uk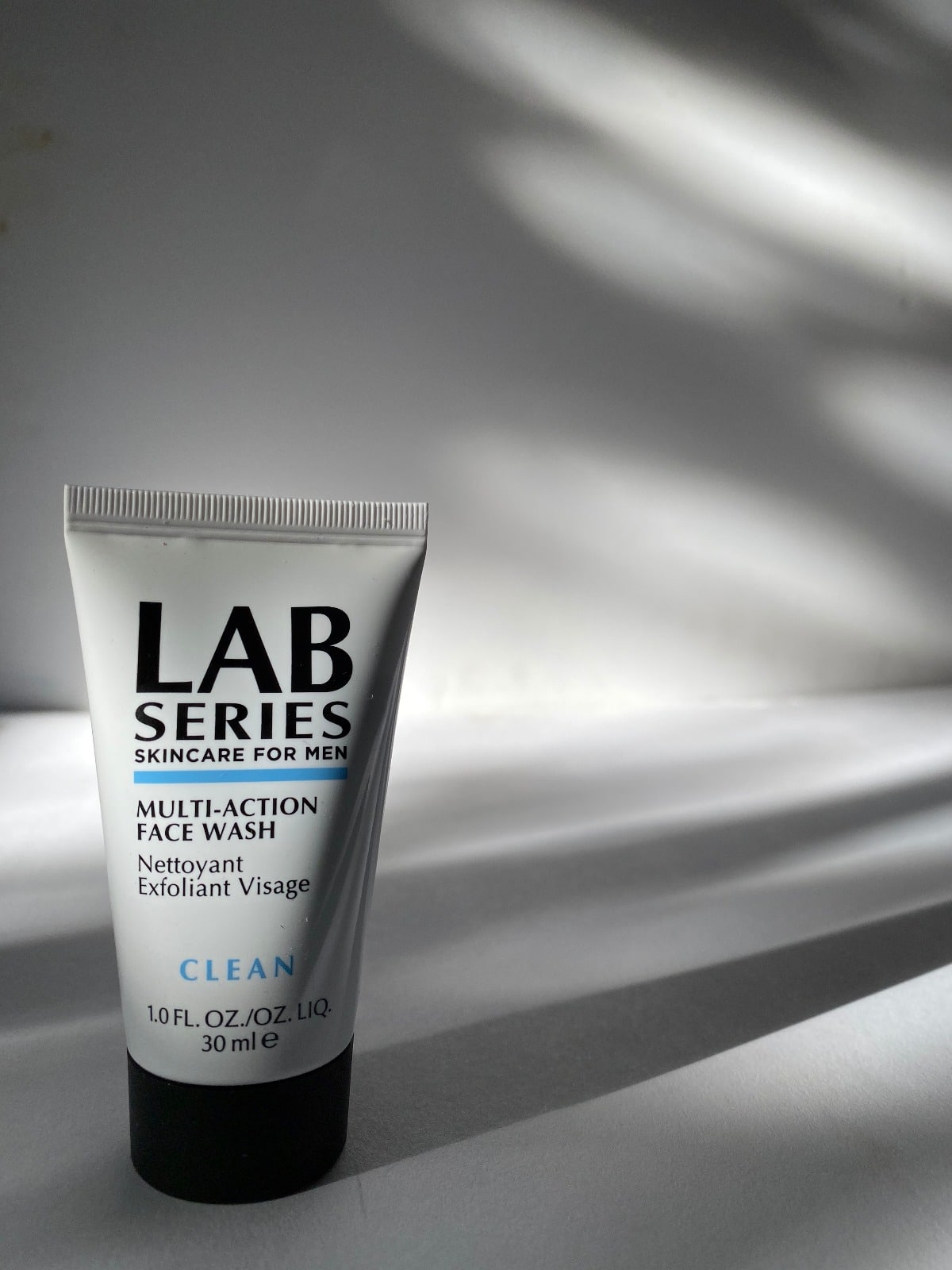 LAB SERIES Multi-Action Face Wash, 30ml
"The old saying goes 'don't try and bite off more than you can chew'. Well this face wash has taken a chunk out of that rule book as it's one of the first multi-action cleansing products that really does do it all – cleansing, gently exfoliating and softening coarse hairs for shaving prep. While specialist treatments will always be best for those specialist issues, if you have just one wash in the cabinet this should be it. The perfect travel companion – and won't steal your pillow on the flight." labseries.co.uk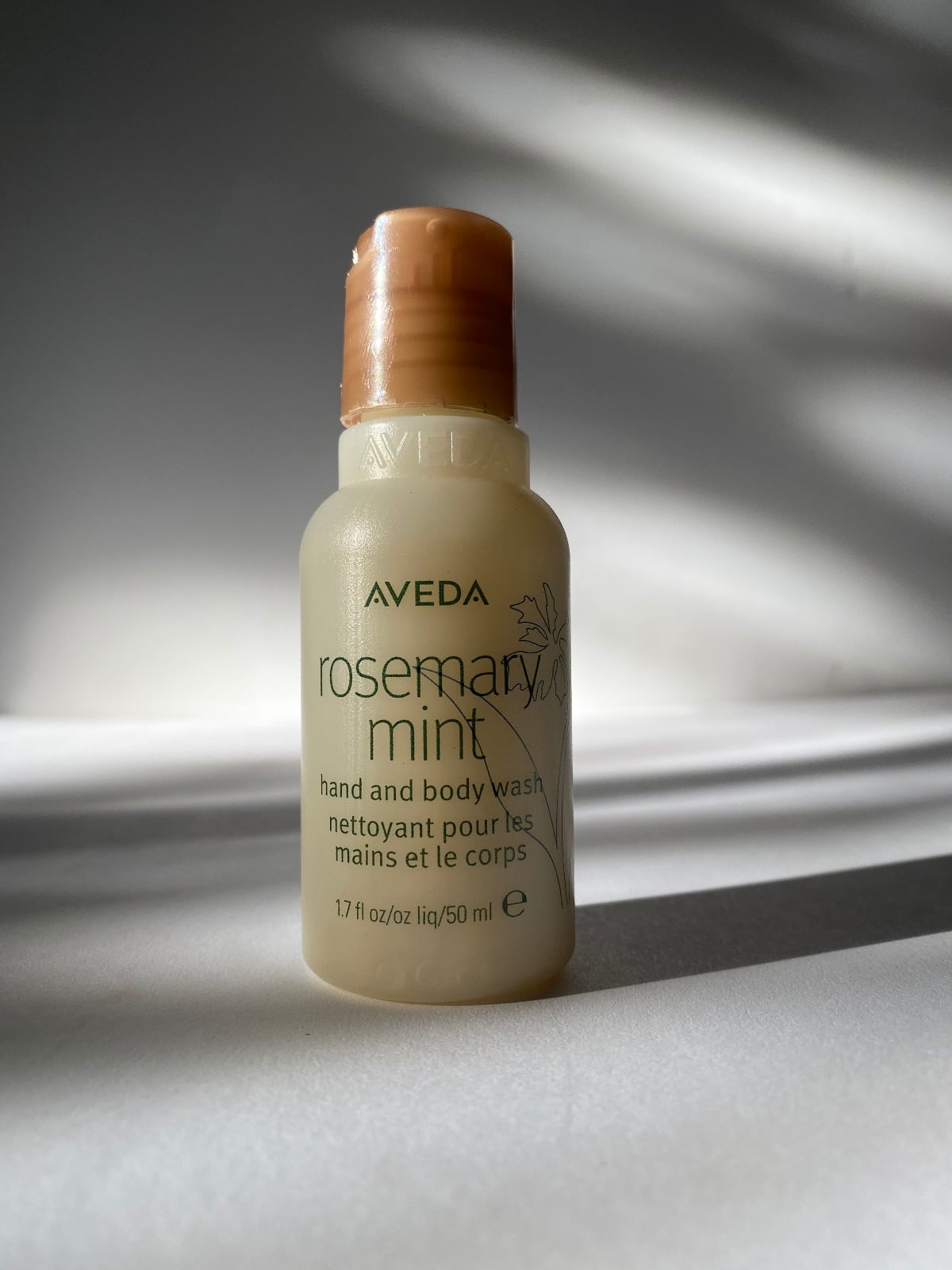 AVEDA Rosemary Mint Hand and Body Wash, 50ml
"If you could bottle an authentic Finnish Sauna experience this would be it. The rosemary clears the head while the mint makes you tingle long after drying off – sometimes I have two showers. Because it's that nice."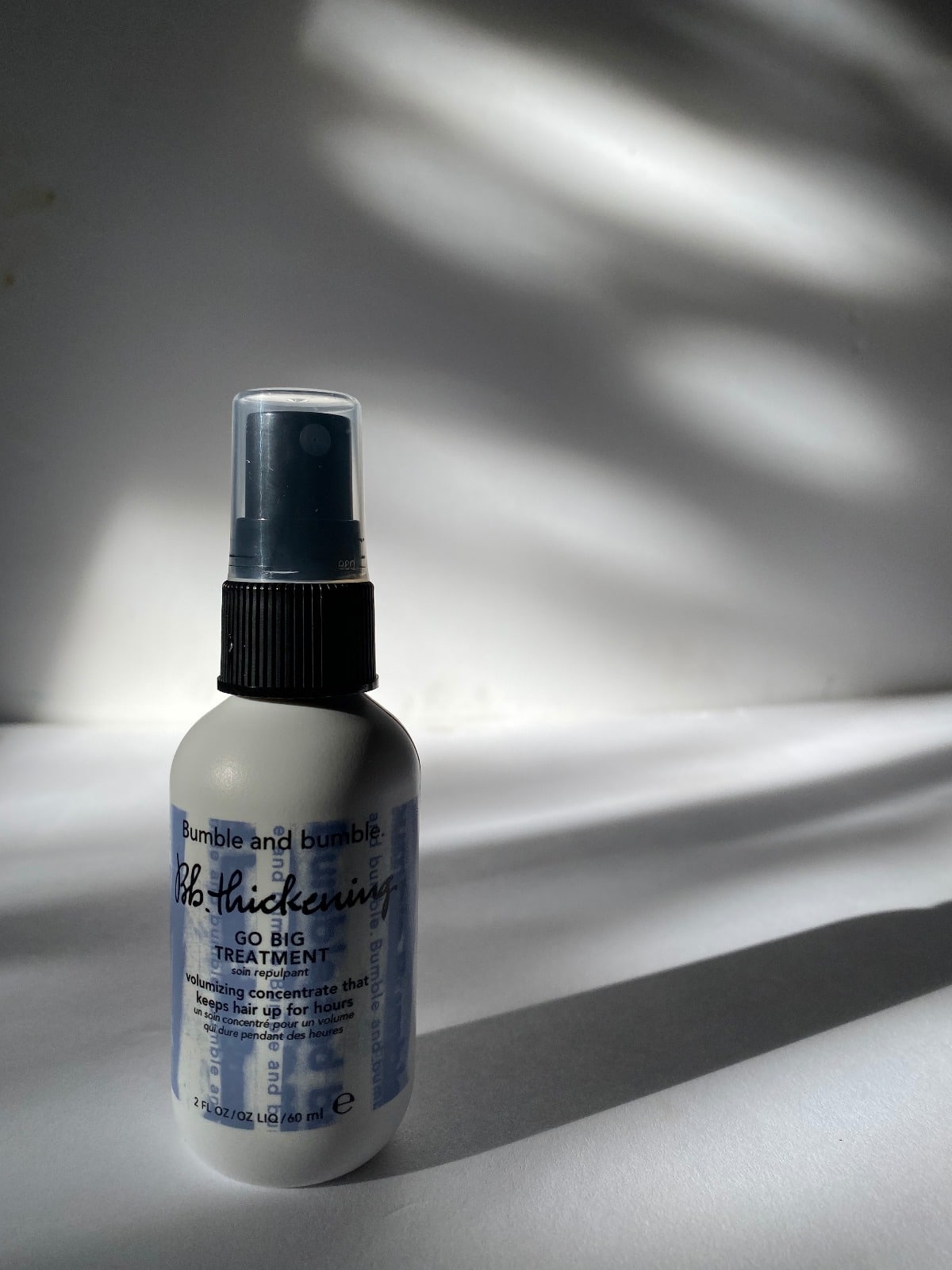 BUMBLE AND BUMBLE Bb.Thickening Go Big Treatment, 60ml
"If like me you have hair issues we have never been more spoilt for solutions for thinning hair. Nevertheless, it's a grey market with lots of bold claims that literally fall flat. This however does something magical. When I am rocking my 1950s throwback look it helps achieve fuller bouffant perfection and noticeably thicker looking hair. It's a confidence booster for any man who is tired of rubbing on the snake oil..." bumbleandbumble.co.uk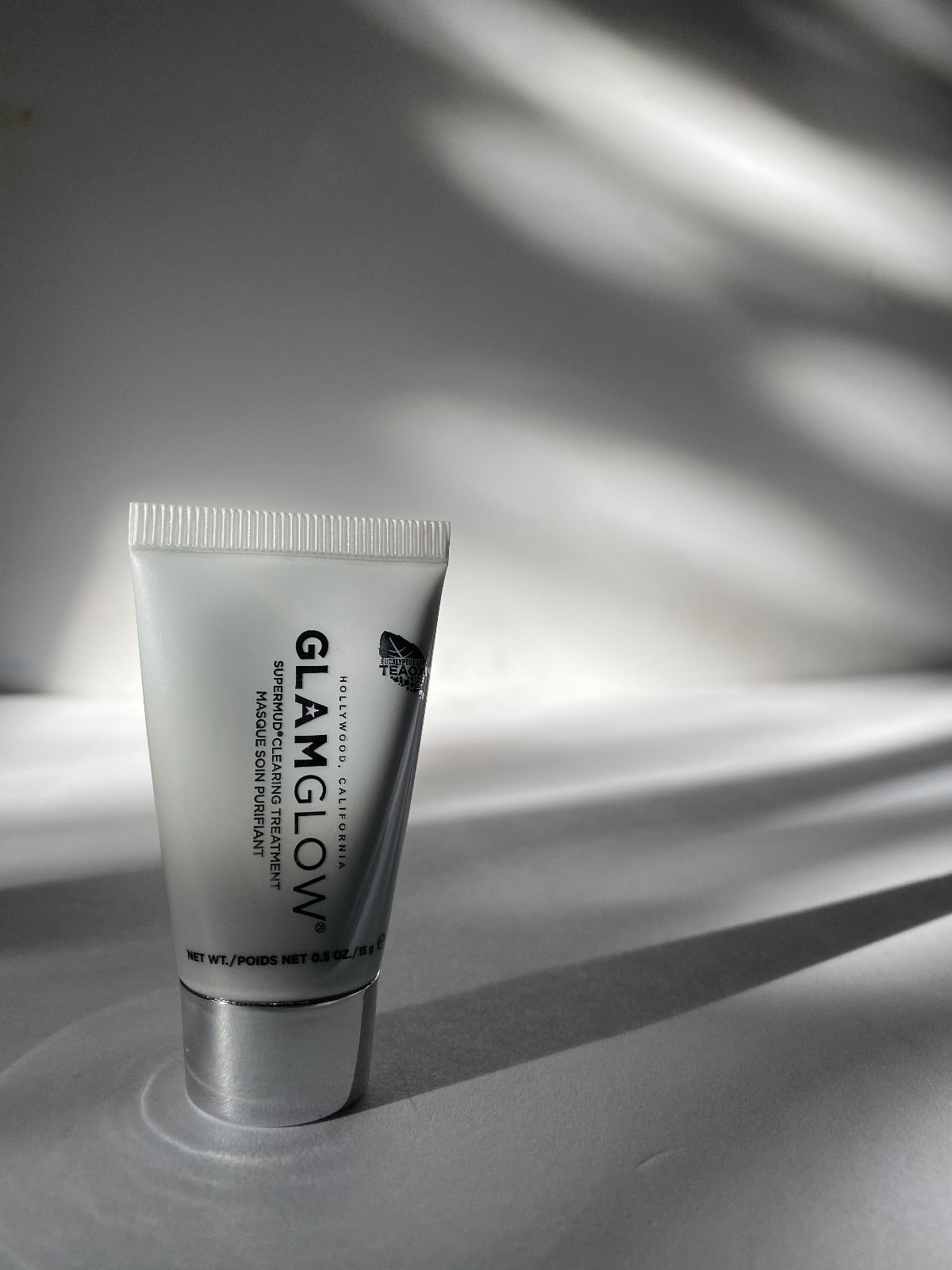 GLAMGLOW SUPERMUD® Clearing Treatment, 15g
"If you think using a face mask is a pursuit designed for those with too much time on their hands, then shame on you. Face masks don't get much better than this one. You won't have to hog the bathroom for an hour waiting for results while your children continuously bang on the door, because the results are fast thanks to its amazing acid blend that's kind to your skin and the wonder that is charcoal. It's a once a week treat that genuinely made me look like a young Leonardo DiCaprio. Genuinely... Genuinely." glamglow.co.uk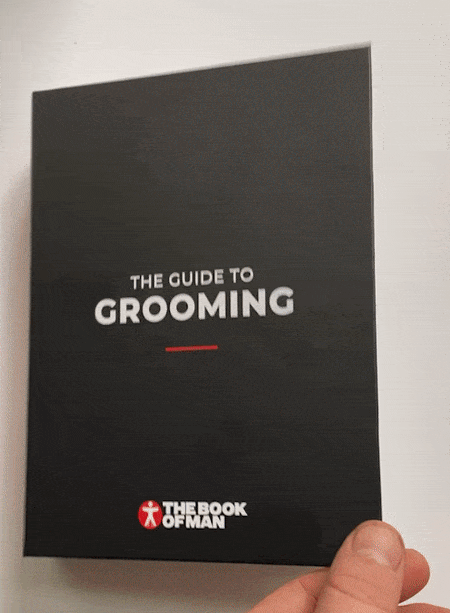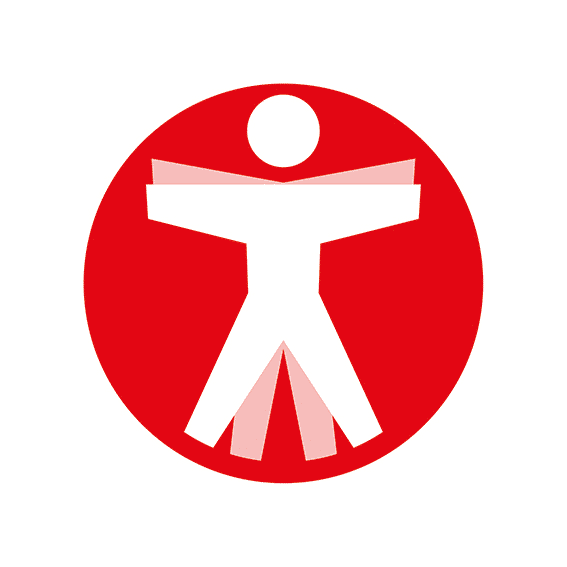 Join The Book of Man
Sign up to our daily newsletters to join the frontline of the revolution in masculinity.