Boxer Lawrence Okolie: "I want to understand myself."
An interview with brilliant British cruiserweight Lawrence Okolie about his battle for a world title, getting over a break-up and why self-reflection is important for a man.
Lawrence Okolie is the 6' 5 powerhouse who is one of British boxing's most exciting rising stars. A street fighting teenager from Hackney who drifted into boxing gyms and then was encouraged to take things seriously after watching Anthony Joshua at the London Olympics, Okolie, followed in AJ's tracks as part of Team GB at the Rio Olympics. Now two and a half years into his professional career, with British and Commonwealth cruiserweight titles, and a 12-0 record, he's fighting on the undercard at the Dillian Whyte vs Oscar Rivas fight on Saturday (July 20) at the O2 against Mariano Angel Gudino and you need to check him out as he's destined for big things. He's sparred with Joshua and Tyson Fury, and will surely jump to their division soon – once has the small matter of challenging for European and world cruiserweight titles first, as well as Saturday's test. We managed to grab a word with him from his training camp to find out how he keeps himself mentally prepared for boxing, and life in general.
How do you mental prepare for fights? How are you prepping for this one?
I think this one's different. Everything's usually quite straightforward but now it's different because I've got a new trainer [Shane McGuigan], and me and girlfriend split up. Different stuff has happened, but I'm trying to keep focused on the boxing.
I'm at a point where I can be myself and consider my thoughts and perceptions. Why am I a boxer? Why am I like this? Why do I do that? The more I can understand myself as a person the better I can be in the ring.
How does it feel when you're in the ring?
I feel at home at the ring I don't feel nervous, I love being centre of attention, and I just take care of business.
Do you study your opponents at lot or do you concentrate on yourself?
I watch them, but just to see what kind of styles I want to go with, a solid style or sharp movement, things like that. And then I just focus on making myself a better fighter. I'm at that stage where it's not about a round by round gameplan – when I fight, I can be just Lawrence Okolie.
British boxing is going through a good period, with some big personalities drawing of attention – have you noticed more interest?
Yeah I've definitely been getting more attention since the Olympics. When I started boxing it wasn't cool to be a boxer, but AJ and these guys have really injected excitement into British boxing. Now it's on fire, with good shows week after week, and now it's become a lot more international. So definitely things have taken a forward stride.
Do you watch the other fighters and learn from them? Say, with how Anthony Joshua handled his defeat?
Yeah he's an interesting guy with getting victory in defeat. Definitely there's always stuff to take.
Do you have to mentally prepare yourself for defeats?
I don't mentally prepare myself for losing but I understand that it can be a part of life, and although you do what you have to do to avoid that, never be afraid to take risks because of it. I feel that's what it takes for people to be great.
I'm realistic when it comes to life and boxing so I understand that boxing, although it's my passion and my job, it doesn't make or break me as a man. So that always keeps me ahead of whatever happens in a boxing ring. The most important thing for me is to be a good son to my mother, a good brother to my siblings, do you know what I mean?
What drew you to boxing in the early days?
I was having street fights and stuff like that – then the very first time I went to the gym they made me spar and I loved it. It was like, 'oh if he can handle, he can handle it.' And I could. I was 17 when that happened.
Are your emotions under control when you're fighting? Are you angry?
Most of the time I'm not actually angry when I'm about to have a fight, I just feel neutral. I don't have to deal with that kind of stuff. Just generally, I don't have that fear. Going into a fight it's all about tactics, timing, fitness, all these different things that come into play. As long as I do what I'm meant to do, things are going to go my way.
What are your best attributes as a fighter?
I'm very physically and mentally imposing on people. Not so much before a fight but you can see it in the ring when people change their personalities and styles because of the physical and mental pressure I'll put them under. The way that I hit and when and why I do stuff.
Do you do anything else to train that isn't boxing?
Of late I've enjoy self reflection. And meditating. I get a pen and paper and begin to write about how I'm feeling. Things I'm not happy about, I write down, and why I'm not happy about them. I write down things I am happy about and why. Just to reflect on myself without judging myself. I feel like a lot of times we all look badly upon ourselves, and while there is bad in everyone, there's also things we can all work on in ourselves. You can do that once you start looking at those things without judging. If you look on them with judgement, things will run away from you.
Interesting that you take that time over your thoughts and feelings rather than denying them, which men often do. We bottle thing up…
And it has negative effect. It makes you cold or closed up. You don't really face your issues you just keep repeating them over and over again. Face it. It's the same with a fight – just face it.
A lot of the boxers we talk to work on mindfulness – is that a new thing?
I think it's something that's always been in boxing. It must have been, as a way to deal with a fight. But of late we're in this era where you're not as afraid to deal with thoughts and feelings, and say I'm sad or I feel this way. Men are allowed to do that now – or a bit more at least. Not 100%, but you're allowed to talk about your pain.
Have you seen that change in your relationships with your mates?
Yeah 100% I feel like that's changed. It depends on the pressure but people will talk about it more. And you help people through that time, to carry on.
Who are your heroes?
Myself. 100%. I don't have idols in my life that show me the way. Maybe Jesus, but other than that, no.
What are your ambitions? What do you want to achieve?
It depends. Are you asking me in life or boxing?
Both!
In boxing I want to have multiple belts, be a multiple world champion. I really see myself as a great fighter and I want to be able to prove that with what I'm able to win, the fights that I take, the risks that I take and overcome.
In my personal life I not only want to be financially secure but I want to be able to have kids in the future. Basically I want to become a good man where I can raise kids in the right way and they can grow up to be amazing members of society. And then the legacy of the Okolie name can live on.
What can we expect from this next fight?
We're working on breaking it down round by round and not going in gung ho. It'll be fun.
Are you good at anything other than boxing?
Definitely cooking. I like that. I'm also pretty good at games – I'd call that a talent, no matter what anyone says! I don't think I'm world class at anything else though, to be honest.
What's the best piece of advice you've been given?
'She doesn't want you no more, get over it.' That's one. And the other one is just: 'win'.
Do you like being in relationship, would you like another girlfriend soon?
I feel like as a boxer you crave a girlfriend. It's just a mad and lonely sport, and you want someone there who has your back and will tell you that everything is going to be ok. But at the current stage of my life, from a development point of view, more than a boxer with a girlfriend, I need to become a real man, you know? I've put myself in a position to better understand myself – I see a holistic picture. I feel like I could envision a great women and great kids but if I'm not that great guy then I could lose out on it. So I have to develop myself. Hey listen: I feel like I'm not far off though! No!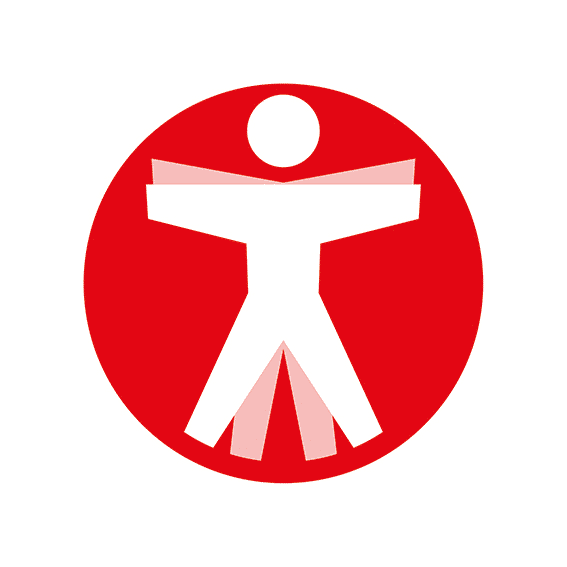 Join The Book of Man
Sign up to our daily newsletters to join the frontline of the revolution in masculinity.