Marcus Rashford and the new activist footballers
Marcus Rashford's work in forcing the UK government to feed and support impoverished children shows the power of the new breed of activist footballers.
Marcus Rashford has produced yet another U-Turn in the ever decreasing circles of Boris Johnson's government. A winter grant scheme, run by local authorities, will ensure an estimated 1.7 million children will be supported with food and activities during the school holidays.
Despite initially denying the need for any such scheme, the government changed its mind and offered a £170m fun to be distributed via councils for help with food and bills, while £220m will be added to food and activities programme to provide holiday support which includes holidays in 2021. Plus an extra £16m for food banks.
You have to say fair play for Johnson for stepping up in this way, and Rashford was keen not to identify him as the enemy after the PM had spoken to the footballer to lay out his new plans, "We're not against him. That's the reason I was happy to talk to him…I very much welcome the steps that have been taken to combat child food poverty in the UK."
"I thanked him on behalf of the families"@MarcusRashford tells #BBCBreakfast what he said to the Prime Minister after he revealed a new almost £400m support package to tackle holiday hunger for children in England. https://t.co/I7X2hRrY9F pic.twitter.com/lh0s2SUKdM

— BBC Breakfast (@BBCBreakfast) November 8, 2020
It's remarkable by any standards for a public figure to generate such change – whether his policies are blindingly obvious that it's alarming a government would need this push, is another matter, and indeed the beauty of Rashford's campaign, that straight common sense humanity – but it is showing a new generation of sportsmen who are behaving way beyond the 'spoilt, rich babies' stereotypes and being fine examples to kids. Here are just a few of them:
Mo Salah
According to a report called 'Can Exposure to Celebrities Reduce Prejudice?', Islamophobic hate crimes have fallen by 19% in Merseyside since Salah joined Liverpool, and the number of anti-Muslim tweets sent by their fans fell by 53%. The study said, "These results may be driven by increased familiarity with Islam…Our findings indicate that positive exposure to outgroup role models can reveal new information that humanises the outgroup writ large."
But its more than his mere presence as a Egyptian in the Premier League that has made him an emblem of unity, it's his progressive words. Speaking to Time in 2019 as one of 'The 100 Most Influential People' he used that platform to talk about the importance of gender equality: "I think we need to change the way we treat women in our culture…in my culture and the Middle East. I support the women more than I did before because I feel like she deserves more than what they give her now, at the moment."
All children should be able to go to school, including refugees. @Refugees @VodafoneFdn pic.twitter.com/UL2JUKup5b

— Mohamed Salah (@MoSalah) September 22, 2020
Mbappe
The Paris St Germain superstar have his entire $500,000 World Cup earnings to a charity teaching sports to sick and disabled children. This kid from the notoriously povery-stricken, neglected 'department' of Seine-Saint-Denis, near Bondy, the child of a Cameroonian father and an Algerian mother, has become an important figurehead for marginalised people stigmatised by these areas and facing racial and socio-economic oppression. He has publicly supported the protests about George Floyd this year and pledged his solidarity with Rashford for his fight against child poverty.
— Kylian Mbappé (@KMbappe) June 1, 2020
Hector Bellerin
The Arsenal and Spain man has tweeted in support of abortion and the right for equality. He pledged money
And he's since been working on conservation projects. last month he became a shareholder of Forest Green, the world's greenest football club, trying to plot a future of the game that is sustainable, vegan, eco-friendly club. He also became a figurehead for One Tree Planted, raising money for global deforestation.
Comfortable on the catwalks as well as the Oxford Union, he's a great example of footballers exploring the limits beyond the pitch.
Started with a cause to raise awareness of a global need to plant trees and offset carbon emissions. Got told we wouldn't plant any…

50,000 trees now planted. Thank you to everyone who supported and played a part. @onetreeplanted pic.twitter.com/zfG85J52Al

— Héctor Bellerín (@HectorBellerin) August 13, 2020
Kevin-Prince Boateng
The German-born Ghanaian midfielder is a Human Right Champaign for the UN's Stand Up For Human Rights campaign, and received recognition at the Krone 2017 awards in Germany for his dedication to the fight against racism. Back in 2013 he led his Milan team-mates off the pitch in protect at racist chanting, and later delivered a speech on racial discrimination in sport at the UN Office in Geneva. Last month he donated money to the families of 8 young footballers killed in a care accident in Offinso in Ghana, and penned a powerful open letter encouraging white people to speak out in support of the black community.
"So tell us that you're with us. Tell us that you feel for George Floyd. Tell us that you feel for the black community.

Because that's how we'll know that the world is actually on our side." —@KPBofficial https://t.co/DNxDMl0nsX

— The Players' Tribune (@PlayersTribune) September 7, 2020
Megan Rapinoe
The American football captain, and World Cup winner has become an icon around the world, – snubbing Trump's White House visit in the process – and has tied it up with activism. She has allied with LGBTQ+ groups, sued the US Soccer Federation for gender discrimination, supported black lives matter, and become a powerful speaker and thought-leader on these issues.
Update: I can't get to the f**king White House fast enough now!!! 🇺🇸 pic.twitter.com/1Ep6phHxXE

— Megan Rapinoe (@mPinoe) November 7, 2020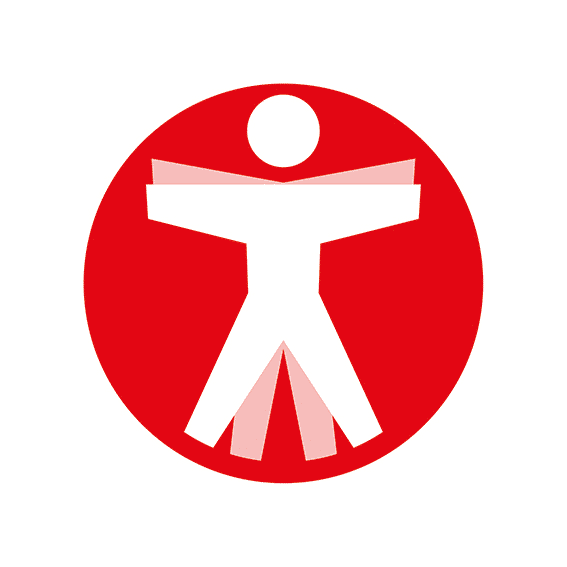 Join The Book of Man
Sign up to our daily newsletters to join the frontline of the revolution in masculinity.