IVF for men – beating the infertility stigma
Praful Nargund, co-founder of 'abc ivf' and an IVF campaigner, writes about the stigma of infertility around men and how they can be supported through treatments.
Infertility is a tragic reality for too many; and despite rising awareness of its causes, it is all too often perceived as a female issue. The truth is that male infertility is the main factor in 50% of cases – but no matter which half of the couple it affects, it is a journey that must be made together; the highs and the lows endured as partners.
Although the choice to have a child is never a rash decision, many couples who are dealing with infertility may not be fully prepared for the emotional and financial pressures that IVF, and other fertility treatments, can put on their relationship. In my experience, these difficulties can be confronted early, by ensuring that couples are fully prepared for the journey ahead and are well equipped with the necessary information to support their other halves through treatment. As the saying goes: knowledge is power.
The emotional element
IVF treatment can be incredibly physically and mentally strenuous, and it is important that you are prepared to support your partner throughout this time – either helping prepare the right meals, or by being a smiling, reassuring face, for instance.
For men in heterosexual relationships, it is worth keeping in mind that your partner will have to undergo the bulk of the treatment, even where low sperm counts may be the cause. For homosexual men, it is also important to consider the well-being of your surrogate, and the pressures that fertility treatment may have on them. Be there for them.
And this starts with emotional preparation: IVF does not work all of the time, and you and your partner may have to go through a number of cycles. Many couples also need to be aware that IVF might not work for them. Emotionally preparing yourself, by coming to terms with these facts, will help you to face the underlying emotional element of IVF: you and your partner will have to be prepared to experience hope, followed by disappointment or, hopefully, unrivalled joy.
Sadly, infertility is still a problem that society prefers to blame on women, and for many, male fertility is perceived as synonymous with masculinity. We need to reject the toxic notion that someone is 'to blame' for infertility, and understand that this is something that two people have to deal with together. By acknowledging that both you and your partner will be going through this process, you can start to emotionally prepare for the treatment as a couple.
It is important to talk to your support network, including your family and friends, but keep in mind that through this highly emotional time, they will be under stress, too. Talking to independent, specialised counsellors can help you come to terms with the fact that you are going through IVF and can help you support your partner through this journey. Most clinics offer professional counselling services that you can make use of, so be sure to ask about this offering at your first consultations.
Knowledge is power
It helps to understand exactly what IVF entails before you begin treatment. Researching how it works, what the success rates are, the drugs used and the costs will help equip you for your first consultation at a clinic.
There are a number of dedicated websites to help educate you about the process, including Fertility Network UK, and the UK's fertility regulator, the Human Fertilisation and Embryology Authority (HFEA). Make sure you fully understand every step of the journey, and use your research to compile a list of questions to ask your clinic about their offerings.
It's also worth considering the costing in advance: you need to know how you plan to finance the treatment. Cuts to health budgets has meant that some Clinical Commissioning Groups – the bodies that control health spending in a particular area – have cut back IVF provisions, and now just 40% of IVF treatments are covered by the NHS. Whilst most people have a vague idea that private IVF is a costly process, few are fully clued up.
Finding the right clinic for you
As you look to begin IVF treatment, you will want to find a clinic that suits your needs. Cost is a key consideration for many, but you may also want to consider factors such as your partner's medical background when choosing your clinic.
It's hard to predict how many cycles a woman will need, so many clinics cannot accurately gauge how much the treatment will cost. Make sure you fully research the prices listed on the clinic's website beforehand, and remember to factor in the possibility that you may be recommended add-ons: most patients are often not prepared for just how much the additional costs can come to.
At your first consultation, be sure to ask any questions that may have cropped up in your research. Consider asking how long the treatment takes, what the side effects are, who you can speak to for emotional support and what your own personal success rates may be. If you are offered any additional treatments, be sure to ask for evidence of the effectiveness of these add-ons, and conduct your own research at home.
IVF is a difficult journey, and you have to be careful when sharing the news with your friends and family. Talking about IVF is a big step, surrounded by stigma, and not everyone will understand what you are going through. As you begin treatment, make sure you speak to someone who can provide you with the best emotional support, and don't be afraid to seek advice from professional counsellors. If your IVF treatment is unsuccessful, ensure resentment between you and your partner doesn't build up at home: continue to talk about your feelings together, and seek counselling advice to find closure.
Praful Nargund is the co-founder of abc IVF which offers affordable fertility treatments in the UK.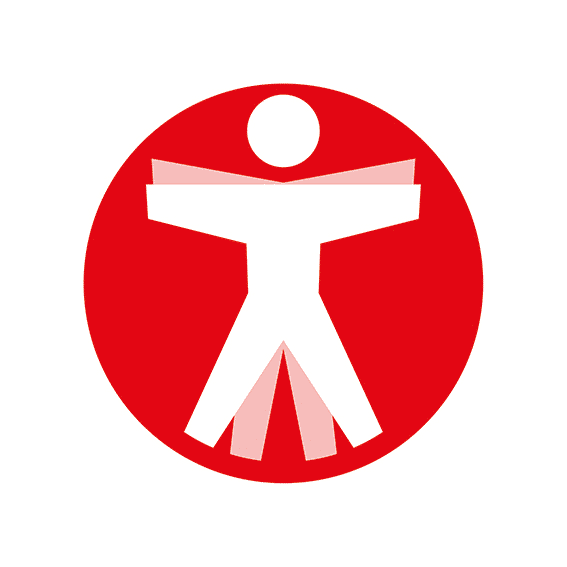 Join The Book of Man
Sign up to our daily newsletters to join the frontline of the revolution in masculinity.