Is this hydrogen-powered car the future of motoring?
Forget electric cars. The hydrogen-powered Toyota Mirai is so clean that you could drink from its tail pipe...
There have been various concept hydrogen cars over the years, but the Toyota Mirai is the first model you can actually buy in the UK.
Like electric cars, hydrogen-powered vehicles are earth-friendly. But they they have one distinct advantage over their 'leccy cousins: they charge up in 5 mins rather than 5 hours. Which means less time hanging around grotty service stations, queueing for a charging plug.
Here's what happened when The Book of Man's Joe Svetlik took the future for a test drive…
The Optimus Prime of green cars
First impressions? The four-door saloon's angular styling makes this Toyota (Japanese for "the future") look like something out of a Luc Besson sci-fi film. But then, it wouldn't be much good if the future of motoring looked like a Fiat Panda.
If its sleek lines look familiar, that's because the Met Police is currently using a fleet of 11 Mirais in and around London as both marked and unmarked vehicles. So if you see one, drive carefully.
Inside, the Mirai feels suitably Star Trek. It's blessed with wireless smartphone charging facilities, luxurious seats and plush soft-touch materials.
The double-storey dashboard houses twin screens that keep you up to speed on hydrogen consumption, regenerative braking effect, real-time driving performance and range. They're similar to the ones in the Toyota Prius. If you've ever taken an uber, the Toyota Mirai will look familiar.
There's  bad news for rear passengers, though. You can't fit your feet under the seats in front due to the fuel cell. You also can't fold down the seats. Mind you, that didn't stop us cramming in a flat-pack cupboard from Ikea.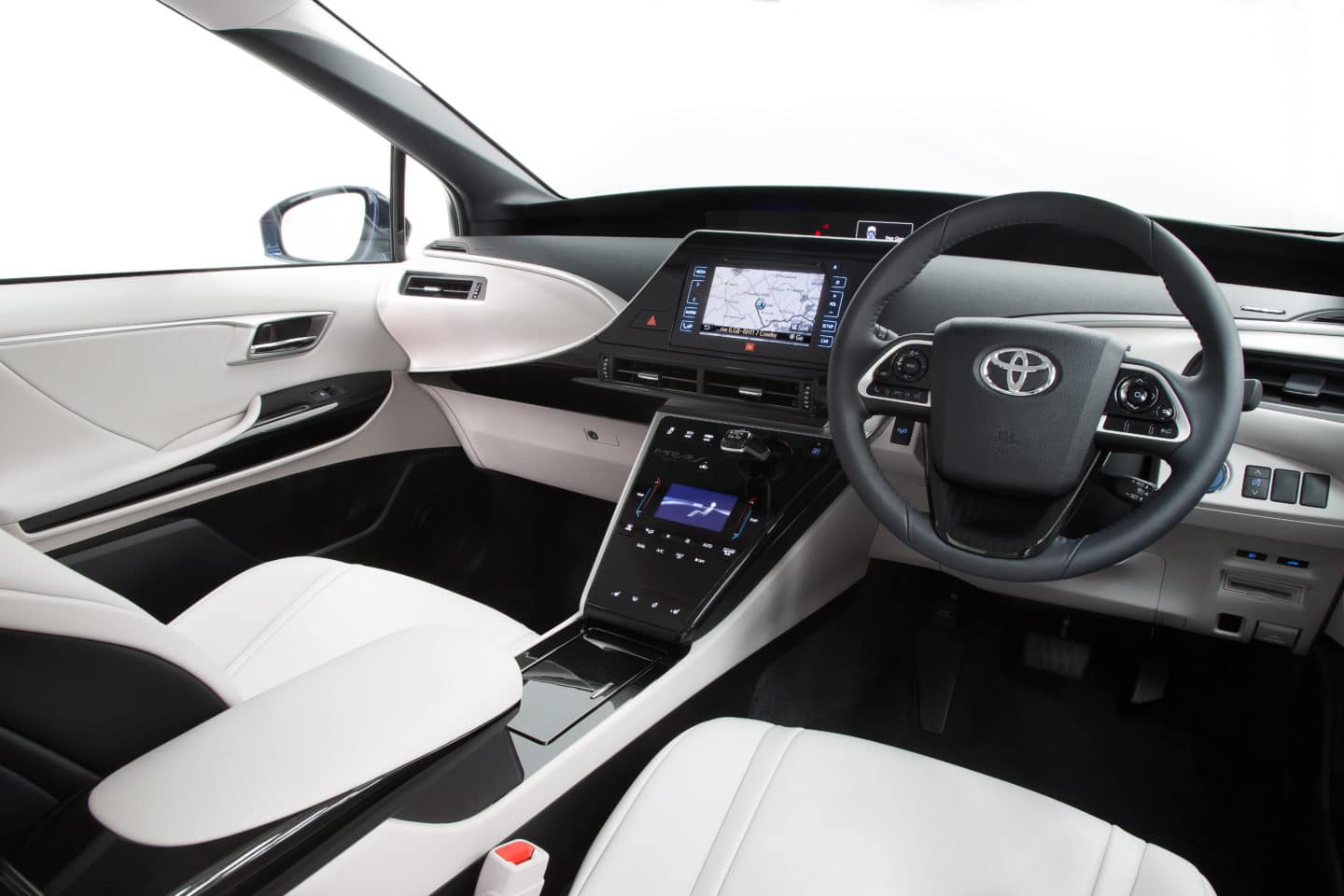 So clean you could drink from its tail pipe
OK, time to drive this beauty. Just like an electric car, the Toyota Mirai reacts instantly when you hit the 'gas' pedal. It is a littler noisier than an electric car, with a few whirs and clicks, but it's still whisper quiet compared to fossil-fuelled whips. 
Start the engine and the steering wheel moves into place. Stop the engine, and it moves out of the way again, making it easier to slide in and out. It's the equivalent of the car doffing its cap to you.
Refuelling is a cinch. The fuel cell combines hydrogen and oxygen to generate electricity. The oxygen is freely available in the air, but for the hydrogen you'll have to go to a dedicated hydrogen fuel pump. The cap is in the same place as on a petrol car – just whack the the hose in. It took less than five minutes to juice up – much quicker than the half hour plus you're looking at for most electric cars.
The only byproduct of this process is water, so every now and again, the car ejects a stream of water out of the back. You can trigger this manually, if you don't want it ejecting all over your garage floor. Press a button and the car pisses like a racehorse.
Apparently this water is pure enough to drink, though Toyota doesn't recommend you do.
Is hydrogen fuel 'the bomb'?
A full tank of hydrogen is good for a maximum of 342 miles, though in real-world driving conditions, it'll be more like 300. That's still up there with the best electric cars available.
One teeny, tiny problem. There's hardly anywhere to refuel. Currently, there are 11 hydrogen refuelling stations in the UK, six of which are around London (the other five are in Swindon (two), Aberdeen (two), and Rotherham). Five more are set to open this year – Birmingham, Derbyshire, Gatwick, and two more in yet-to-be-decided locations in London. Still, they're pretty thin on the ground.
But hey, that's the price you pay for being an earth-friendly early adopter. The technology is there and it's awesome – but the lack of infrastructure is holding it back.
High-tech hero or zero?
At £66,000, the Mirai doesn't come cheap, but new technology never does. Rest assured that hydrogen vehicles will get cheaper… eventually.
To solve this problem, Toyota offers the option to lease the Mirai for a much more reasonable £750 a month. That payment includes maintenance, tyres and fuel. Refuelling currently costs about the same as a petrol or diesel car, but again, this should drop over time.
There's no denying that the Toyota Mirai is a landmark in automotive tech (it also makes a great water pistol). But until the price drops and the infrastructure improves, eco-conscious drivers might have to spend a few more years queueing at grotty service stations.
Want to inject a little more oomph into your daily commute? Check out this insane hoverboard.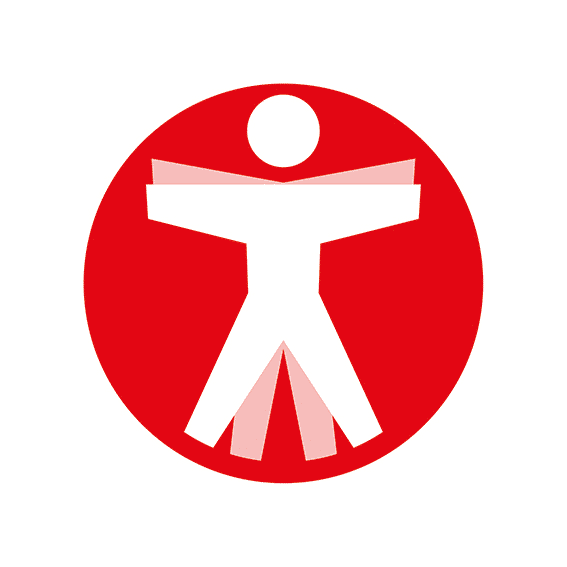 Join The Book of Man
Sign up to our daily newsletters to join the frontline of the revolution in masculinity.