'We Demand Justice for George Floyd' – An Open Letter
An open letter by Fatima Zaman and Yasmine Ouirhrane, undersigned by 'the Collective of Voices', an international group of activists, journalists and supporters of the #BlackLivesMatter movement.
Our world is unjust. Undeserving communities of colour and it breeds inequality that is aimed at keeping Black voices down. The culture of impunity needs to end. The wrongful incarceration of Black men needs to stop and ultimately, the hyper-militarization of black communities must be dismantled.
Through this statement, we express solidarity and out of respect band together, to say BlackLivesMatter.
We demand justice for George Floyd.
No one! We mean no one should have the ability to operate with impunity. Most of all American Police Officers, who by kneeling on black men's necks cause them to die in the process.
Just a few weeks following the death of Breonna Taylor – who was shot by police 8 times – comes the shocking news of George Floyd's death, for supposedly passing a counterfeit bill in a convenience store.
This is the truth about the daily experience of police brutality and the negation of Black lives in the United States. As is apparent in protests against the ​#​BlackLivesMatter movement.
Sadly – but not surprisingly – the extent of broken race relations goes even further. Structural violence and racism is so ingrained into law enforcement agencies that in a matter of weeks Black lives can be lost in the same manner.
As European anti-violence advocates, we stand with leading Black voices such as Jamira Burley, Rachel Cargle, Tamika D. Mallory, Brittany Packnett and others for categorically denouncing American police violence. But it is not enough today to merely stand in solidarity. ​That's why we reached far into our international network and built 'The Collective of Voices' demanding 'Justice for George'.
We recognise our privilege as brown women, compared to Black communities living in the US and elsewhere, once enslaved for centuries and today victims of police brutality and White supremacy. The crushing of George's windpipe under the knee of a White oppressor symbolises the continued silencing of people of colour the world over. It opens up decades worth of pain for Black communities.
This isn't just about police brutality or violence. It's a post-colonial matter. George's death reminds us of Stephen Lawrence in the UK, Adama Traoré in France, and so many others. These horrific incidents are indicative of structural racism rooted deeply in slavery and old power structures dictating outcomes for millions today.
For those who think slavery ended with Abraham Lincoln, the hangover of systemic oppression still carries weight today. Not in dark corners hidden from the public eye – but in broad daylight, outside a convenience store with many spectators watching and calling for help.
Solidarity in the wake of George's death is not enough. A minute's silence will not suffice. We must move away from performative allyship and ignorance, toward true justice and equality in every sense.
In a time when Coronavirus is taking lives indiscriminately, it seems the ones truly paying the highest price are Black people. Whether that's at the hands of a deadly virus or at the knees of belligerent and renegade officers.
Authorities need to take responsibility and address the grievances that Black people have carried for so long. Starting with the people of Minneapolis, who are tired of burying someone of their own.
Our society is broken and it is damaged. We cannot be more concerned with law and order, than we are with equality and justice. Ultimately, George cannot die in vain. His life cannot be reduced to a hashtag because of another's abuse of power.
As the entire world is tweeting #GeorgeFloyd, we don't want his name to merely remain a hashtag. We are witnessing a historical moment as Black Americans are rising up across the country, and as Martin Luther King used to say: a riot is the language of the unheard.
Black Americans, today you are not silenced, nor alone: the entire world is hearing and watching you. We stand behind you in support and we call upon the US Government to issue a reconciliation plan. We demand equality and equity in the eyes of the law.
It is time to listen to strong leading Black voices. It is time to deliver justice for George.
The only way this can be achieved is if the perpetrators feel the full force of the law – the very law they failed to uphold – and if we all commit to change.
We call on County Attorney Michael Freeman to arrest and prosecute all four police officers involved.
We call for large-scale defunding and demilitarisation of police forces across the country, with the money used to build communities that have long suffered massive amounts of structural abuse and neglect.
We call for national legislation that requires those cases involving police misconduct be investigated and prosecuted not by local prosecutors but by independent bodies.George was not just a Black man. He is the symbol of a broken system that needs to change.
Our deepest condolences to the Floyd family. We stand with them in their fight to get justice.
Written by​ Fatima Zaman and Yasmine Ouirhrane.
Undersigned by,​ The Collective of Voices;
Abdalaziz Alhamza, Journalist
Amal Bentounsi, Co-founder Urgence Notre Police Assassine
Ambassador. Dr. Muhammad Shahid Khan, International Human Rights Commission Ameshia Cross, Commentator, Activist, Political Strategist
Ameya Pawar, Former Chicago Alderman
Aïssa Maïga, Actress & Filmmaker
Che Kumar, Actor
Cllr Khayer Choudhury, London Borough of Redbridge
Colombe Cahen-Salvador, Founder of VoltEuropa and NOW
Bjorn Ihler, Founder Khalifa Ihler Institute
David Jones, Founder You&MrJones & One Young World
Deray Mckesson, Activist & Organizer
Dr. Alaa Murabit, Physician & UN High Level Commissioner on Health & Economic Growth
Dhillan B, Fashion Designer
Enrico Letta, Former Prime Minister of Italy
Faten Mahdi Al-Hussaini, Public Speaker, Activist & TV host
Grace Forrest, UN Goodwill Ambassador Anti-Slavery & Founder Walk Free
Hanan Challouki, ​Managing Partner at Allyens
Harish Patel, Director Economic Security for Illionios
Hope Solo, Olympian
Hussain Manawar, Poet
Jamala Osman, Motivational Speaker
Jamia Jowers, Human Rights Activist
Jamira Burley, Activist
J.A Adande, Professor of Sports Journalism
Jaspreet Kaur, Poet "BehindTheNetra"
Juan Carlos Monterrey Gomez, Founder Climate Resilient
Julian Wadsworth MBE, Active Communities Network
Kate & Ella Robertson & the Staff of One Young World, One Young World
Kojo Annan, Chairman, Made In Africa (MIA)
Kourosh Ziabari, Award Winning Journalist and Reporter
Kim Rowell, Editor & Podcast Host
Laura Pradelska, Award Winning Actress
Leslie Ann Dimas, Founder Luz Strategies
Linda Sarsour, Executive Director, MPower Change, Co-founder, Until Freedom Lisbeth Pilegaard, Executive Director, Danish Institute for Parties and Democracy Lola Ola, Founder ThinkHerAmbition
Luca Bucken, Policy Advisor
Magid Magid, Former Member of the European Parliament
Malika Hamidi, Author and Sociologist
Marine Tanguy, CEO at MTArt Agency
Matt Pickles, Journalist & Radio Broadcaster
Mayor Philip Glanville, London Borough of Hackney
Michael Privot, Director, European Network Against Racism
Moustafa Bayoumi, Write and Professor
Nabhaan Rizwaan, Actor & Rapper
Nadir Nahdi, Founder of BENI
Neelam Gill, Model & Activist
Nusaiba Mohammad Timol, UN Goodwill Ambassador
Ouadih Dada, TV Journalist
Professor Geoff Thompson MBE FRSA DL, World Champion Athlete, Rights Activist & Co-Founder Chair Youth Charter
Rachel Haughey, Founder Women Walk Together & Youth Production Network Raphael Glucksmann, Member of the European Parliament
Reggie Nelson, Finance Professional
Roger Casale, Founder of New Europeans
Rokhaya Diallo, Journalist and Filmmaker
Sandra Glab, Co-founder the2ndSource & Editor
Sebastien Abdelhamid, TV Journalist
Sereena Abbassi, Worldwide Head of Culture & Inclusion at M&C Saatchi Group Shanthi Annan, Founder Mandela Mile
Stefano Manservisi, Former Director General of DEVCO, European Commission Swarzy Macaly, Presenter
Taffan Ako, Founder EmpowHERment
Tamilka, Global Citizen Forum
Toni Fola Alade, Social Entrepreneur
Zamzam Ibrahim, President National Union of Students, UK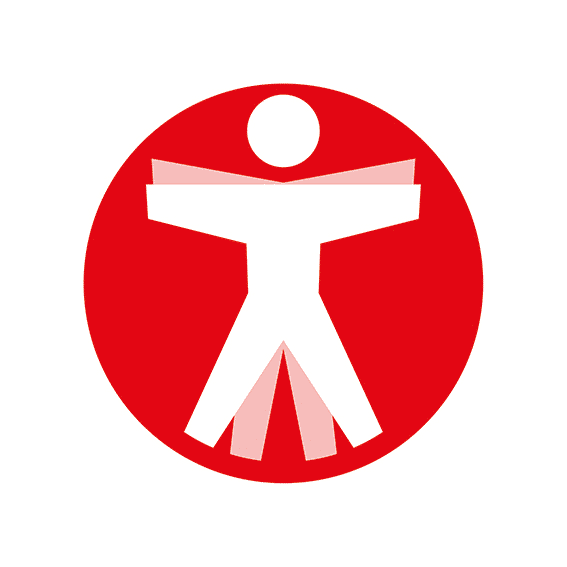 Join The Book of Man
Sign up to our daily newsletters to join the frontline of the revolution in masculinity.