Colere by Westland Distillery is the perfect Father's Day gift
The remarkable inside story of Colere 1st Edition, with which Westland Distillery are changing the single malt game...
Westland Distillery are making waves as pioneers for American single malt whiskey which goes beyond making damn good drinks but into challenging the entire old school single malt market, and indeed the entire drinks industry in the States.
One of the ways they are doing this is by exploring new barley varieties in small local farming areas that are a world away from the industrial production dominating proceedings across America and Europe.
For Father's Day, we'd recommend buying one of the first fruits of this new technique, the Colere First Edition, which is an utterly unique experience unto itself. Share this one with your Dad and at last steer conversation away from football and into more nuanced areas…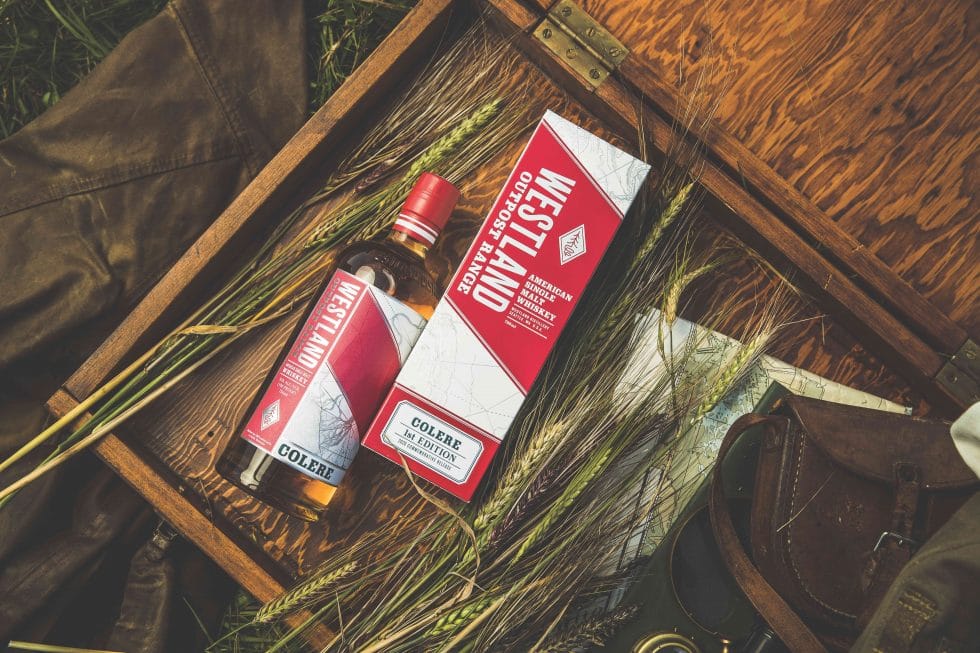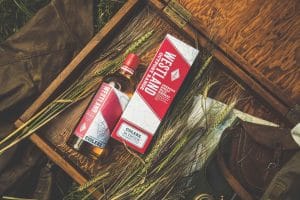 Westland Colere 1st Edition
Absolutely unique premium single malt whiskey from Seattle.
www.masterofmalt.com
For more on the Colere and how to enjoy it, we quizzed co-founder of Westland Distillery, Matt Hofmann…
Can you tell us about what people can expect from the Colere? 
The first thing people will find when they get a bottle of Colere is what Westland is known for: our roasted malt profile which brings this nuttiness and chocolate which we typically pair with new American oak. The barley varietal flavours are a bit more delicate so you find we don't use as much new oak in those whiskies, so the style we're bringing to the table is actually much closer to the Scottish style. We don't use any new oak at all in Colere Edition 1. What you do get is this focus on pure barley variety flavour, and that's something that is hard to know unless you have tasted it. The variety here is called Alba, and it's a winter variety usually rejected by the commodities industry. It has these amazing roasted pineapple notes and this earthiness with this gingerbread cake thing going on. It reminds me of a white burgundy: there's a fruitiness but an underlying earthiness.
We tried very hard to protect that barley flavour and it's a very dramatically different expression of Westland. But at its core everything in Westland is focused on Pacific North West provenance expressed through its raw ingredients. This is just a very different manifestation of that.
What's the best way to taste it on Father's Day? 
Colere in particular really benefits from a proper whiskey glass, a Glencairn glass. But even a champagne flute glass or wine glass will do, where you really get the concentration of the aromas,
With the nose it benefits from an extended period of time to unfurl in the glass, where you can hunt for flavour compounds. Some whiskies you don't need to stick your nose in the glass it'll jump right out at you. Colere is designed to pull you in. The same thing is true on the palate – it has really nice texture, and is 50% by volume, bottled a little higher strength which means it includes more flavour.
This is not a cocktail whiskey, it is not a whiskey to add ice to. Some distilleries are super against those things, I'm not, but for Colere you want to give it that full experience.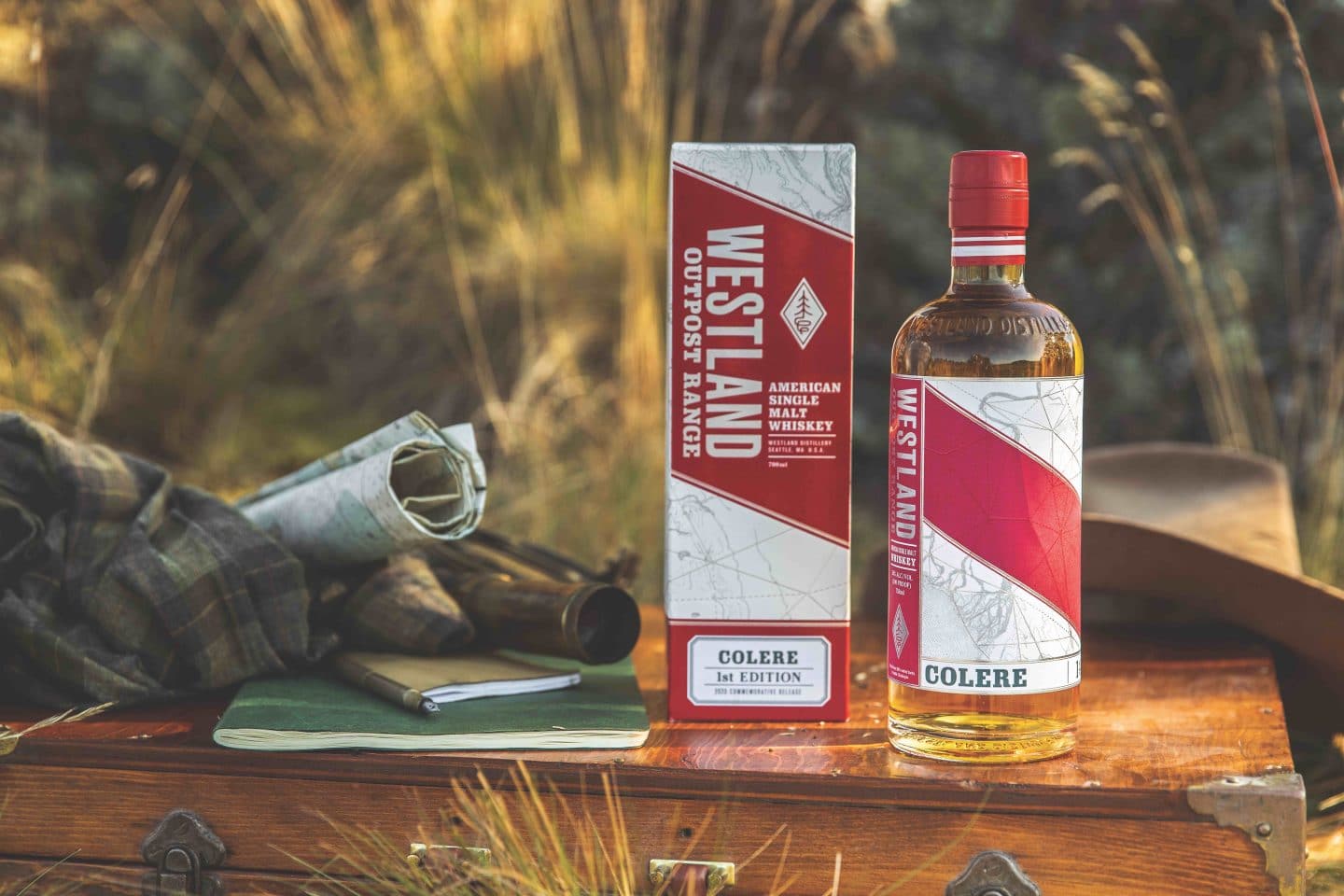 Can you tell us more about the making of it?
Colere is Latin and it means to cultivate.
When we started the business in 2010, we started searching out new types of barley, trying to push the boundaries of single malts. One of the big things we were looking for was different barley varieties. The wine industry looks at different varieties  – pinot noir, merlot etc – but that doesn't exist in whiskey, not just in single malt, all whiskies. It's all commodities. Basically within a year or two we found a limit to what the commodities system could provide us. So we went to a local grain conference, in a valley about 60 miles north of Seattle, to try to meet some farmers and maybe do our own malting company.
We ended up meeting these guys from a malting company started up by these ex tech guys. We found that this agricultural valley was resisting the agricultural system that has taken over America. In fact it's taken over all of the western world which is a commodity based mono and bi-crop agriculture. In America that means corn, and corn and soy bean. That's chemical agriculture, its artificial fertiliser, pesticides, all that stuff. In Skagit valley, this tiny valley – well, 80,000 acres, tiny for America – they have resisted this and grow 80 different crops, practising rotation-based agriculture.
These farmers were saying we need to be growing barley here because barley is really good for the soil. It's carbon fixing, it pulls carbon from the atmosphere, puts it back in the ground, and adds a ton of organic matter. They were saying we need barley but we're not making any money out of it because we're not giving it to the commodities system.
That's where they got connected to this guy making this malting company, to basically add value to the barley that was being grown. This company, Skagit Valley Malting, said we can malt anything. The commodity system says if its too big you can't malt, if it's too small we can't malt it, if it's too slow we can't malt it, or too fast we can't malt it. If it has any colour you can't malt it. The commodities system have approved 5 varieties everywhere including the UK and Europe, and yet there are thousands of barley varieties.
These guys at the malting company came up with this equipment that could malt any variety of barley.
And then we have this guy, Dr Steve Jones, who was at the Agriculture Extension Centre, part of Washington State University. He had a run in with Monsanto [a giant American agricultural biotechnology company] who approached him and said they needed him to breed a variety of wheat and they'd patent the genetics of that wheat. That's  really ethically controversial practice because it means a farmer plants a wheat he can't replant the seed next year because the wheat doesn't belong to them it belongs to Monsanto. And if a farmer is growing this Monsanto wheat over there and you're in the field next to him and they find cross pollination, which will happen with the wind, if they find that genetic material in your farm you will be sued. This is a thing that happens today.
Steve Jones said, screw that and left, and he was blacklisted from the commodities system. The education system is funded by big agriculture, so they stripped him of all of his funding. He's out here alone, and starts to work for these farmers find new varieties that will work for these farmers to help them earn a living, while also looking for sustainable systems that are certified organic, regenerative systems, and then flavour.
All these pieces came together and we started working with them in 2012. Essentially what has come out of this is a new system of agriculture.
We are moving away from the mono and bio system that has dominated in the post-ww2 era, and we're searching out flavour and novelty and using much more sustainable methods of agriculture.
This is what Colere is – an offshoot of that work that has gotten us all together.
This whisky was distilled in 2015, but as a series Colere is not just an exploration of these new barley varieties we're using outside of the system, but a fundamentally new way to approach barley and the agriculture that supports it.
Take a look at the full range of Westland single malts, including the Colere.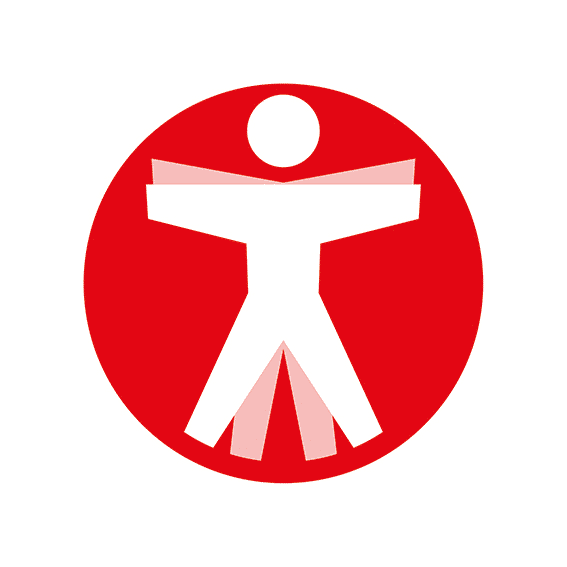 Join The Book of Man
Sign up to our daily newsletters to join the frontline of the revolution in masculinity.