What is American single malt whiskey?
Well, allow Matt Hofmann, co-founder and managing director of the Westland Distillery in Seattle to give the low down on the fresh and exciting world of American single malts...
What is single malt whisky?
It is quantified in UK law that it is single – meaning from one distillery – and made from 100% malted barley as the grain source. That's the core of it. There's some other slight differences depending on the country: in the UK there's a necessity to use pot stills for single malt production, there's a cask size limit, things like that.
We've been drafting our own definition for American single malt which was recently heard at our governing body and is hopefully going to finally issue a definition in December. We've been working on this for 5 years, and are now very close to having our own definition of a single malt.
What is the history of American single malts?
America doesn't have a history of single malt whiskey in the way that bourbon or rye whiskey does.
The history of whiskey in America is Scottish and Irish immigrants coming to the US and trying to plant the barley that was working for for 500 years, and finding that it failed in the north eastern part of the United States. The climate was not suited for it. Instead they adapted to rye which came from German immigrants. Eventually they moved to what is now modern day Kentucky where corn really thrived, and started making whisky out of that. Colonists adapted to the local agriculture basically.
But actually out here in the North West, barley grows very well, it thrives in fact. North Western Europe and North Western America are very very similar climates in terms of barley growing.
That said, the first distillery to make single malts in the US only came in the early 90s, and came as an extension of a very nascent craft distilling movement. But there was no idea of an American single malt, only variant copies – by intention – of other whiskies. No one was even calling them American single malts even though that was what it was, they were almost afraid to use that terminology.
We jumped into this and I think we at Westland were the first distillery – I could be wrong – to use the term 'American single malt' on a label. And we were the second American distillery to be dedicated to making nothing but American single malts. There's now 170 distilleries making single malts in this country, but most of them are making it as an extension of things. I think we're one of 5 dedicated just to it.
We started in 2010, released product in 2013 and basically what we discovered was there's no definition for us. We write 'American single malt' on the label but those words don't actually mean anything, and that's not ideal. You want expectations to meet reality.
Which is why in late 2015 we really tried to gather as many other producers as we could, of which 9 attended this first meeting in March 2016 to crack this definition for American single malts. That group which is called the American Single Malt Whiskey Commission, has grown to more than 170 distilleries in the US.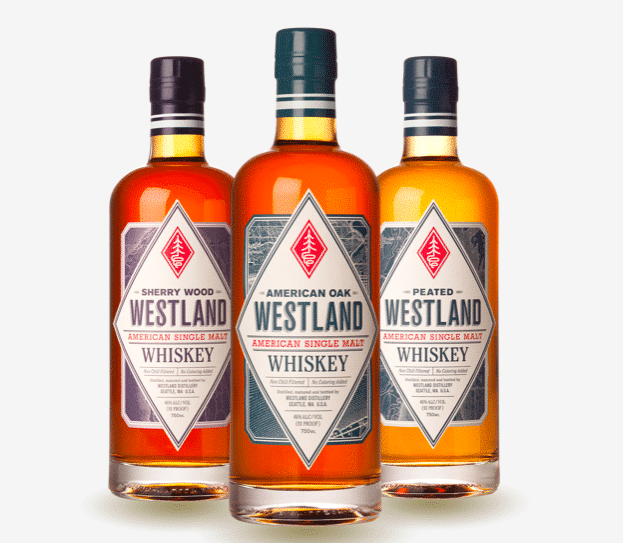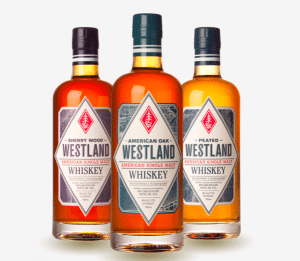 Westland American Single Malt Whiskies
Buy the full range of Westland single malts...
www.masterofmalt.com
What is the appeal of American single malts?
So it only started a few decades ago but it's really skyrocketed.  People see the value in this category, how different American single malt is relative to Scottish single malt just because America is a really big place with all sorts of different cultures. So the manifestation of what an American single malt can be varies dramatically. A lot of people are excited to join something very fresh and the momentum in the US is just incredible.
American single malt has room to grow and it's not just one brand. The strength is in its diversity – this is an extension of America. We are all different, culturally and geographically, and that gives a contrast to Scottish whisky industry. Great whiskies are coming out of Scotland, I'm not talking about quality, it's about a country comfortable with not being Scotland. For instance, broadly speaking the Canadian whiskey industry is much more conservative, much more like the Scottish industry, whereas the US is going its own way – typically! – for better or for worse. You can see that growing and developing, and everyone realises that's the strength of the category as a whole. You have guys in Texas using the Texan heat in production, or guys in New Mexico use mesquite smoke instead of peat smoke.
What's special about the West Coast?
The West Coast is a very different place compared to lots of America. The core idea of the West is not just of people leaving Europe and finding a new place in America, its people leaving the eastern part of the US and finding something new here. So the West has always represented possibility and the sense of new communities, new cities, new ways of living. That still exists here, look at the West coast and innovation in tech.
The ability to question and find a new path exists in America in general but I feel it is very much concentrated here on the West coast.
And for Westland there is no connection with the past, there is no 500 year history of making whiskey, it's a blank slate.
Westland is also mindful of the environment and sustainability – we're going to be 100% sustainable agriculture by 2025 out here which is challenging in the whiskey industry. But we're trying t build something bigger than us.
We just launched the Colere edition, with this new barley variety, and trying to build regional grain economies. We're trying to get out of the commodity system where nobody wins, and it's bad for the environment, and build regional grain economies which brings things closer together. But that involves working with your farmers, and your grain breeders, and others. We can have high minded rhetoric but without other people there to bring it all together it's not going to happen. And that's one of the things that makes Seattle and the west coast in general so exciting: theres'a shared sense of optimism.
Order a bottle of Westland whisky – including the new Colere – for the ultimate Father's Day gift here.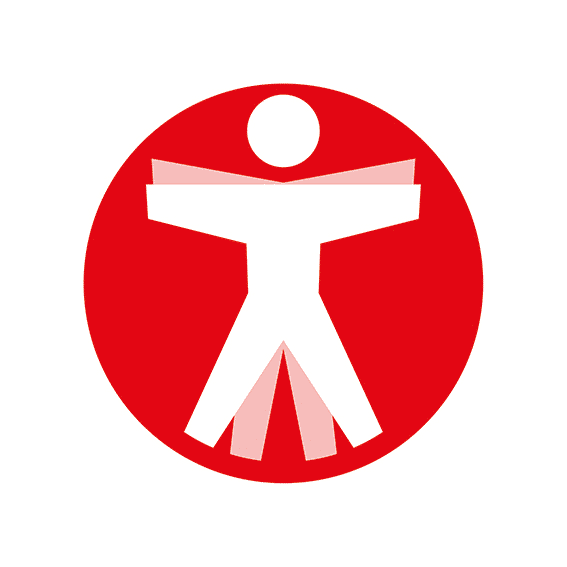 Join The Book of Man
Sign up to our daily newsletters to join the frontline of the revolution in masculinity.