12 flavoured gins you need try
Bored of craft gin? Then clearly you haven't tasted cake-flavoured gin, red wine gin or, indeed, spit-roasted pineapple gin. Here's drinks aficionado Nick Higgins, of online spirits emporium 31Dover.com, with 12 amazing flavoured gins worth drinking this Summer...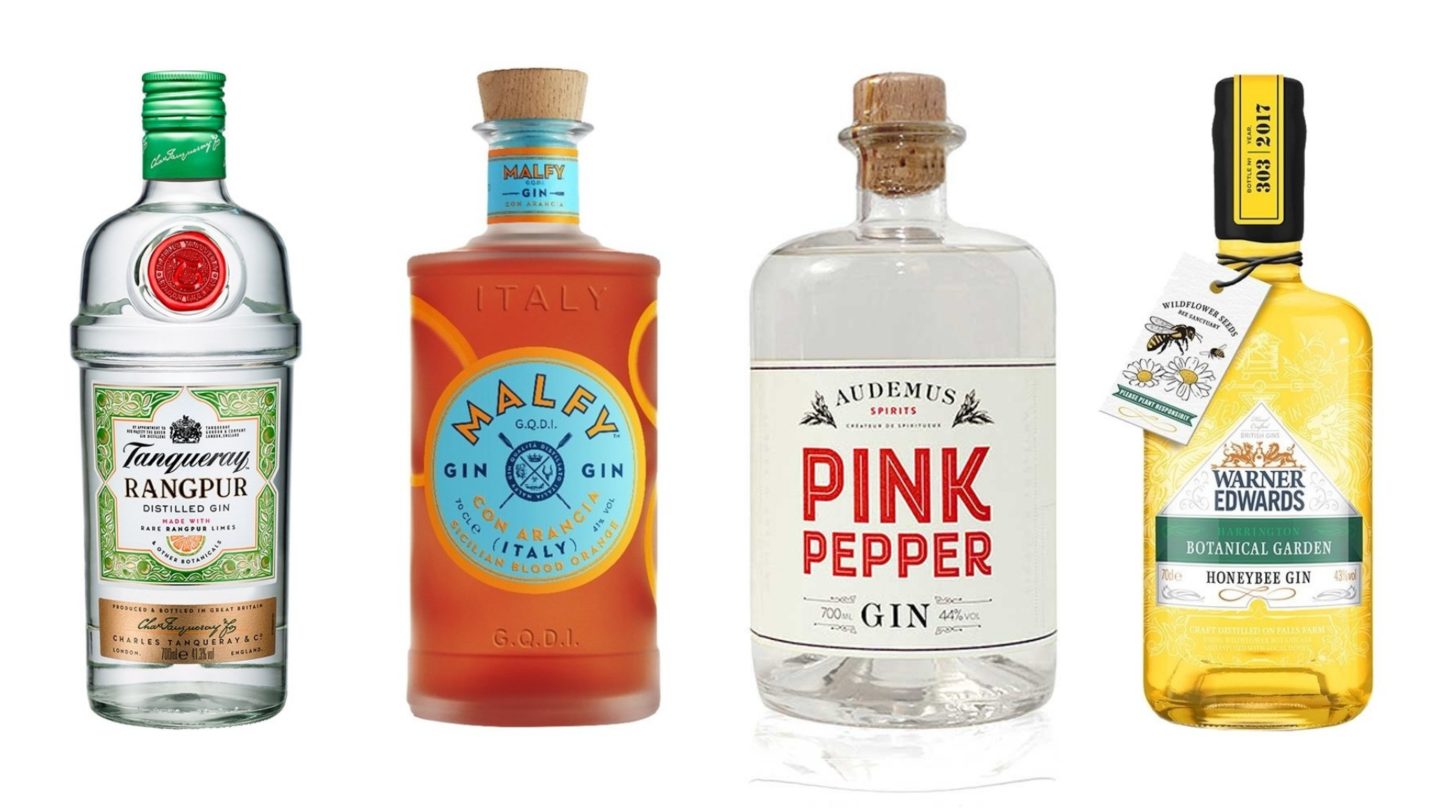 RANGPUR LIME:
Tanquery Rangpur (£27)
"So the Rangpur lime isn't actually a lime. It's a cross between a mandarin orange and a lemon, primarily grown in Bangladesh. To intensify the tart, floral flavours of this gin, drink it in a zesty Gimlet."
BLOOD ORANGE:
Malfy Con Arancia (£27)
"This mouth-watering Italian gin tastes a bit like a (very strong) negroni. Made with Sicilian blood oranges, it balances a refreshing citrus tang with a hint of vanilla.  Drink it with prosecco, spritz-style, or top it with Fever-Tree Sicilian Lemonade."
PINK PEPPER:
Audemus Spirits Pink Pepper Gin (£40)
"Don't worry, this gin won't set your mouth on fire. Distilled the Cognac region of France, it's a smooth, sophisticated liquid that balances spicy peppercorns with vanilla and honey. It 'evolves' as you pour it, releasing a warm, 'patisserie' aroma. Serve neat over ice or in a G&T."
HONEY:
Warner Edwards Honeybee Gin (£37)
"This collaboration with the Royal Horticultural Society is genius. It features no less than 28 natural botanicals and is infused with local honey collected by Warner Edwards' full-time beekeeper. Floral and zesty. Top it up with Fever-Tree Mediterranean Tonic and garnish with lemon and sage leaves."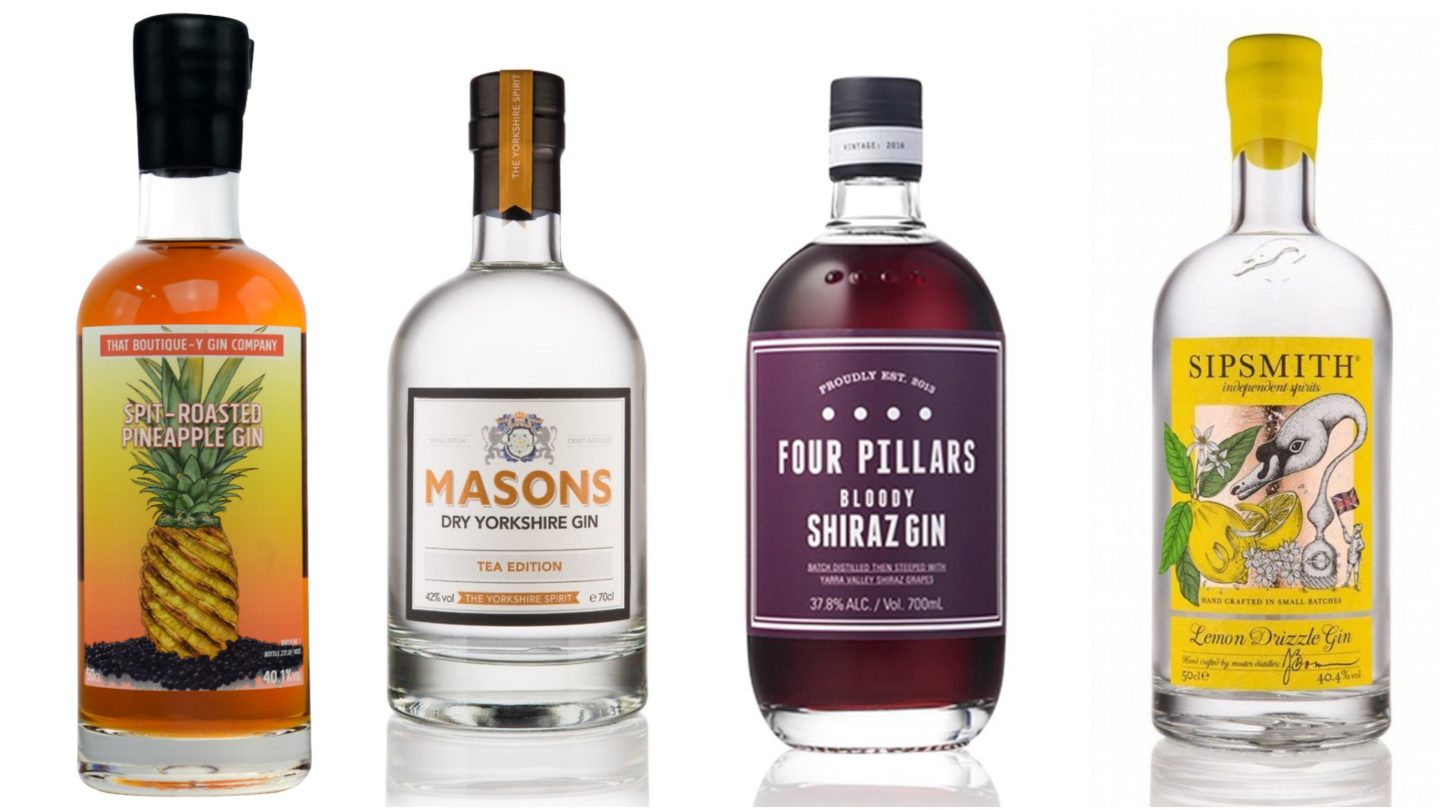 ROASTED PINEAPPLE:
That Boutique-y Gin Company Spit-Roasted Pineapple Gin (£29)
"Back in the 1920s, pineapple gin was commonplace. This 21st Century twist is made from whole pineapples roasted on a spit and caramelised with Demerara sugar. Top it up with Ting (the Jamaican grapefruit soda) or ginger ale."
YORKSHIRE TEA:
Masons Yorkshire Tea Edition (£40)
"If you're a tea snob, then Yorkshire's only craft gin distillery has a treat for you. The powerful botanicals pair beautifully with the aromatic waft of tea leaves. Serve it with tonic water – or experiment with a cocktail that riffs on a Southern mint tea."
RED WINE:
Four Pillars Bloody Shiraz Gin (£40.25)
"Red wine gin is now a 'thing'. How do they make it? By steeping Shiraz grapes in gin for eight weeks, pressing said grapes, then blending in more gin. Botanicals such as Tasmanian pepper berries give this sweet purple elixir an exotic edge. A must-try for gin/wine lovers."
LEMON DRIZZLE CAKE:
Sipsmith Lemon Drizzle Gin (£27)
"This sweet, biscuity gin tastes like a 1950's bake off. Layered with sweet, complex lemon flavours, it's made with sun-dried lemon peel and vapour-infused fresh lemons. They even chuck in a slice of lemon drizzle cake during distillation. Makes a kick-ass martini."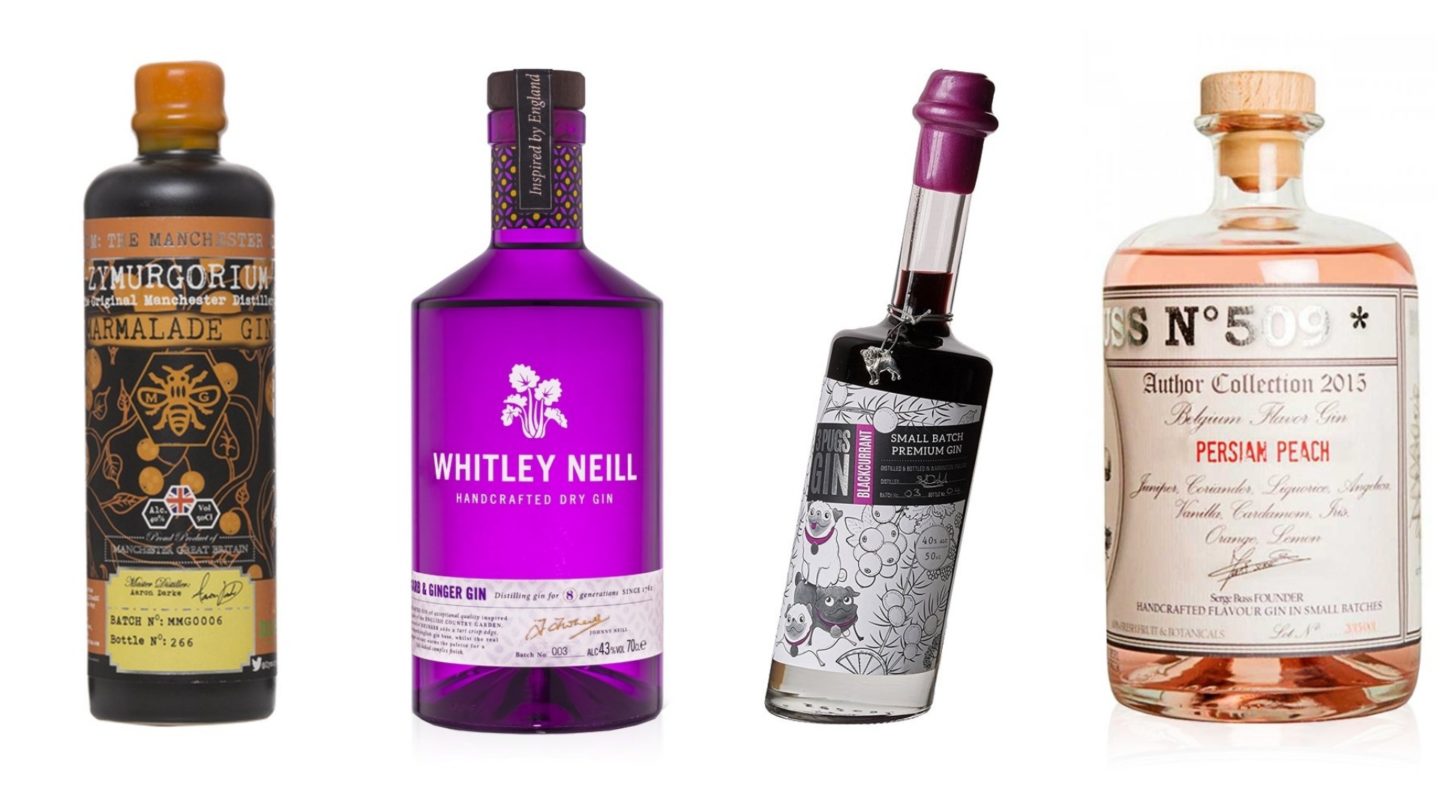 MARMALADE:
Zymurgorium Marmalade (£40)
"The innovative Manchester distillery has collaborated with Duerrs, who've been putting marmalade on toast since 1881. The distillate is passed over orange peels to inject yet more citrus oils into the final product, making it super-tangy. A very grown-up breakfast."
RHUBARB AND GINGER:
Whitley Neill Rhubarb & Ginger Gin (£25)
"This handcrafted gin is sweet and crisp. Inspired by the exotic flavours of Africa, botanicals include orange, orris bark (smells like violets), coriander seeds and ginger extract. Top it up with cloudy apple juice, ice and garnish with fresh ginger and rosemary."
BLACKCURRANT:
3 Pugs Blackcurrant Gin (£39)
"This gin is made in a back garden near Warrington by husband and wife ginthusiasts. Named in honour of their three pugs – Pepsi, Tutu and Mojo – it's a tasty London dry gin infused blackberry juice. And no, your eyeballs haven't melted. It's just their signature 'drunken' bottle."
PEACH:
Buss No.509 Persian Peach Limited Edition Gin (£44)
"This could have easily have ended up tasting like a bag of Starburst. Thankfully, Buss has balanced the sweetness of the peach with spicy coriander, earthy cardamom and tangy liquorice. It makes a zingy little aperitif over ice, but I also like it in a G&T, garnished with mint and fresh peach."
If you're looking for something with no gin whatsoever, try these low alcohol cocktails as an alternative.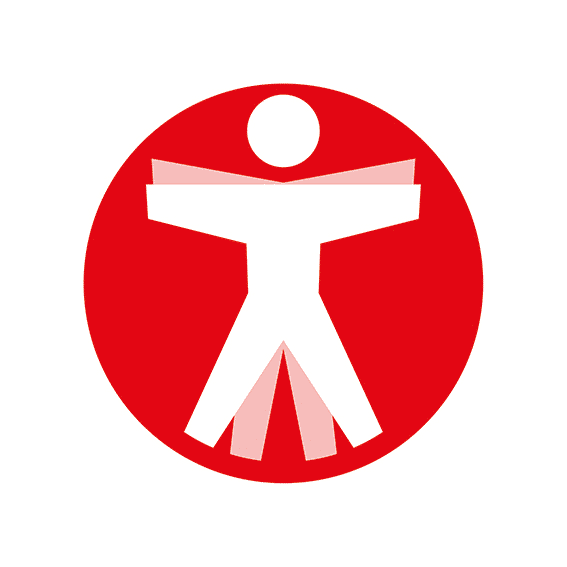 Join The Book of Man
Sign up to our daily newsletters to join the frontline of the revolution in masculinity.