Who's excited for National Rum Day 2018?
Thursday 16 August is National Rum Day 2018. Here's how to celebrate with tiki drinks, pirate grog and a burger slathered in rum ketchup...
National Rum Day is observed on the 16 August. And by 'observed' we mean 'used as an excuse to drink all the rum'. But we're down with that, since rum is officially one of the best ways to enrich your life – and your Instagram feed.
Sales of rum smashed £1bn last year and demand is now so ludicriously high that criminals are counterfeiting the best stuff. If you want to be sure of the best quality, head to Laki Kane, a north London tiki bar which boasts its own distillery and blends its own rum on-site. Or, you can pile into one of the many rum-loving venues that are celebrating National Rum Day 2018 in (tropical) style…
HOW TO CELEBRATE NATIONAL RUM DAY:
1. TOAST THE TIKI KING AT THE DIPLOMÁTICO PALM TERRACE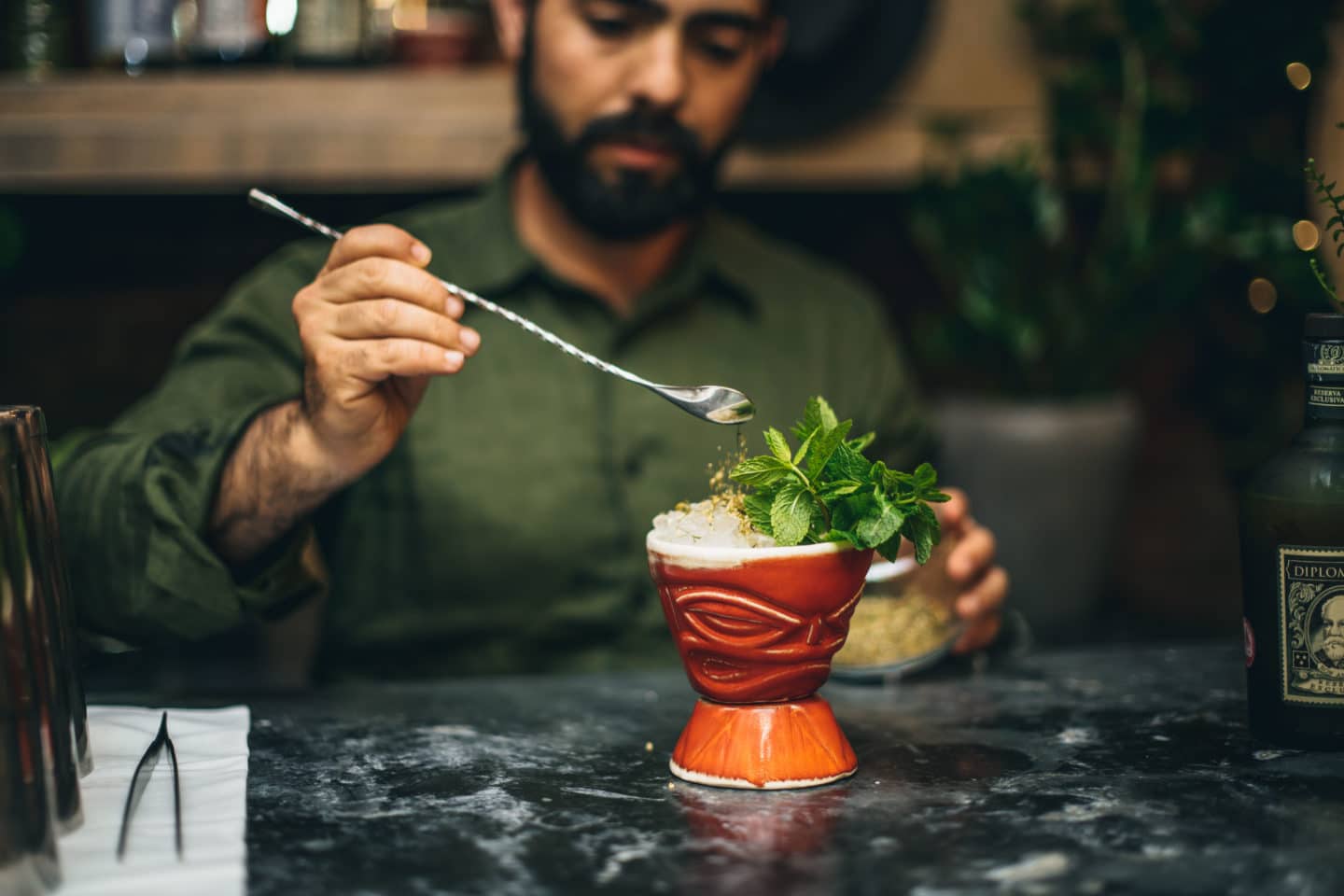 This lush, leafy, palm and fern fringed outdoor terrace offers tropical vibes and and expertly-crafted tiki drinks made with Diplomático rum. If you've not heard of Diplomático, it's a multi-award winning rum from the foothills of the Venezuelan Andes. (Basically, it's a good name to drop if you want to impress a rum aficionado). The decor is inspired by Don the Beachcomber, founding father of Tiki drinks, and drinks include the Ron Y Cola – Diplomático Planas rum, a cola and vanilla syrup reduction, fresh lime and Prosecco. FYI: this isn't a theme bar so don't turn up in a grass skirt. And for god's sake use the #CheekyTiki hashtag sparingly. 
The Diplomático Palm Terrace is open Mon to Sat until 31 Aug. Click here for full details and opening times.
2. SAMPLE THE GROG AT SIR FRANCIS DRAKE'S GAFF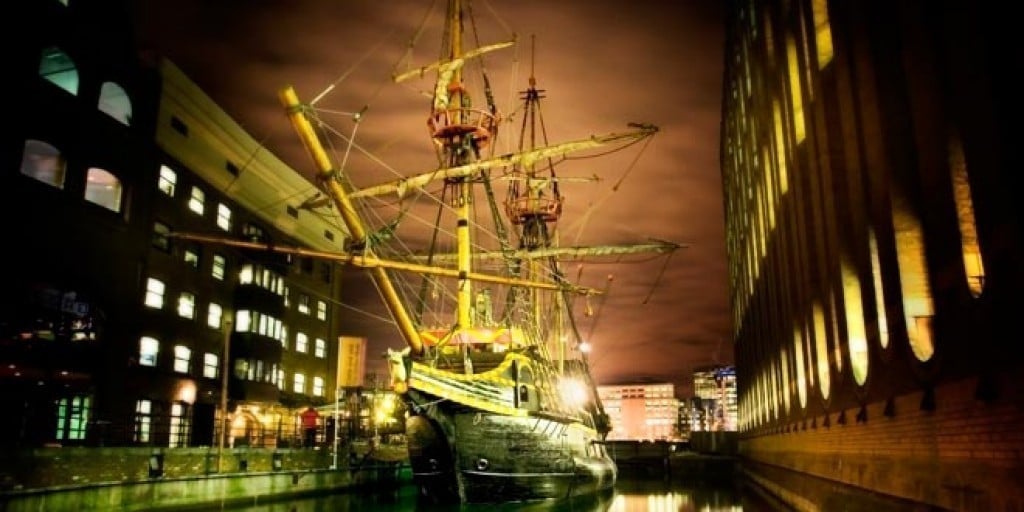 The Golden Hinde belonged to Sir Francis Drake and was the first English ship to sail around the world. Step aboard this full-size replica, moored in London Bridge, and you'll be rewarded with fantastic views of the Thames and plenty of rum. The ship will be celebrating National Rum Day by serving up samples from all over the world, courtesy of RumCask and Hackney-based boutique rum company Pirate's Grog. Assuming you're not too busy belting out sea shanties, you'll get to learn all about Drake's historic vessel. Don't forget to use the hashtag #ShipFaced.  Standard.
The event takes place on 16 August and tickets cost £21.55 each. Click here to buy them online.
SINK A PUTT – AND THE WORLD'S RAREST RUMS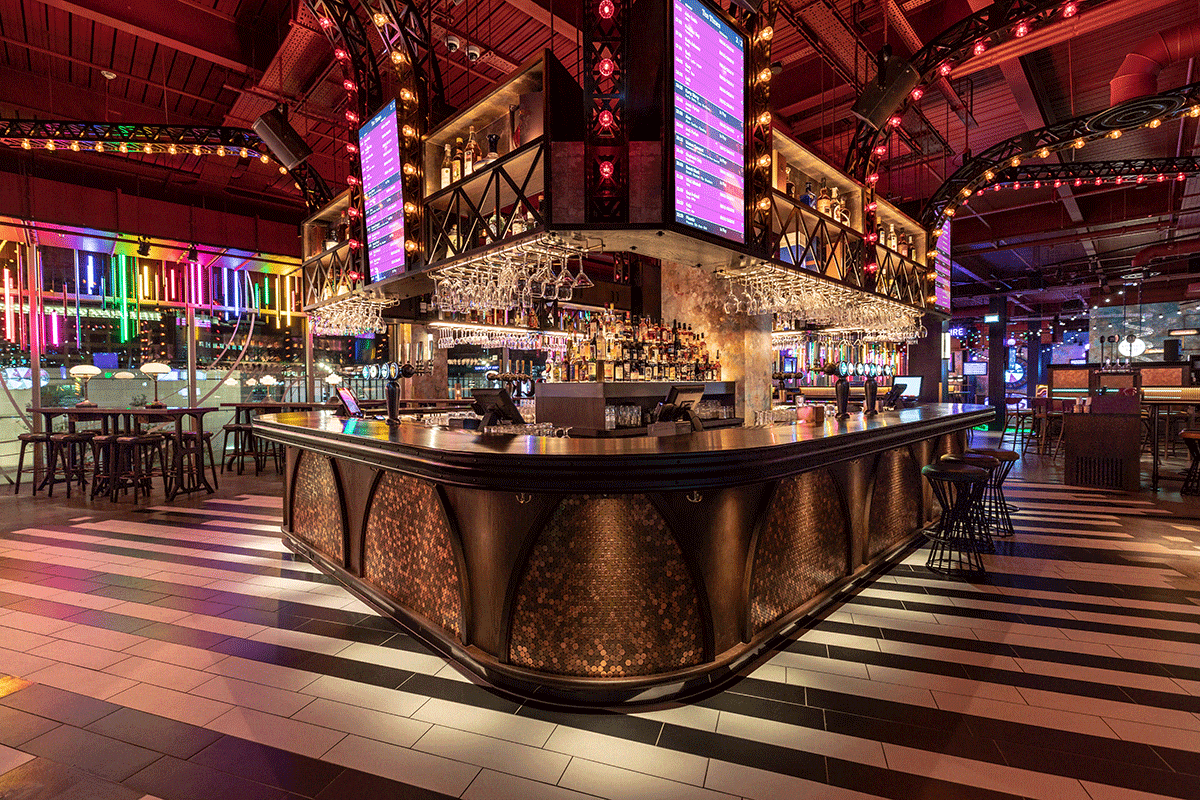 Puttshack in London's Westfield White City offers high-tech hipster mini golf and 'all the rum'. With over 100 of the rarest rums available to sample, it's a pretty good place to set up shop. On Saturday 18 August, the bar is hosting its first 'cocktail carnival', serving £5 rum cocktails all night long and jerk BBQ chicken pizza. The party kicks off with dazzling Samba performances plus dance hall beats courtesy of DJ Raskcal. In the unlikely event that you're still capable of swinging a golf club, you can have a go at winning a rum-based prize.
Puttshack's Cocktail Carnival takes place on Saturday 18 August at Puttshack Westfield London. Pre-booking is essential. Visit Puttshack.com for details.
TRY THE TASTE SENSATION THAT IS 'RUM KETCHUP'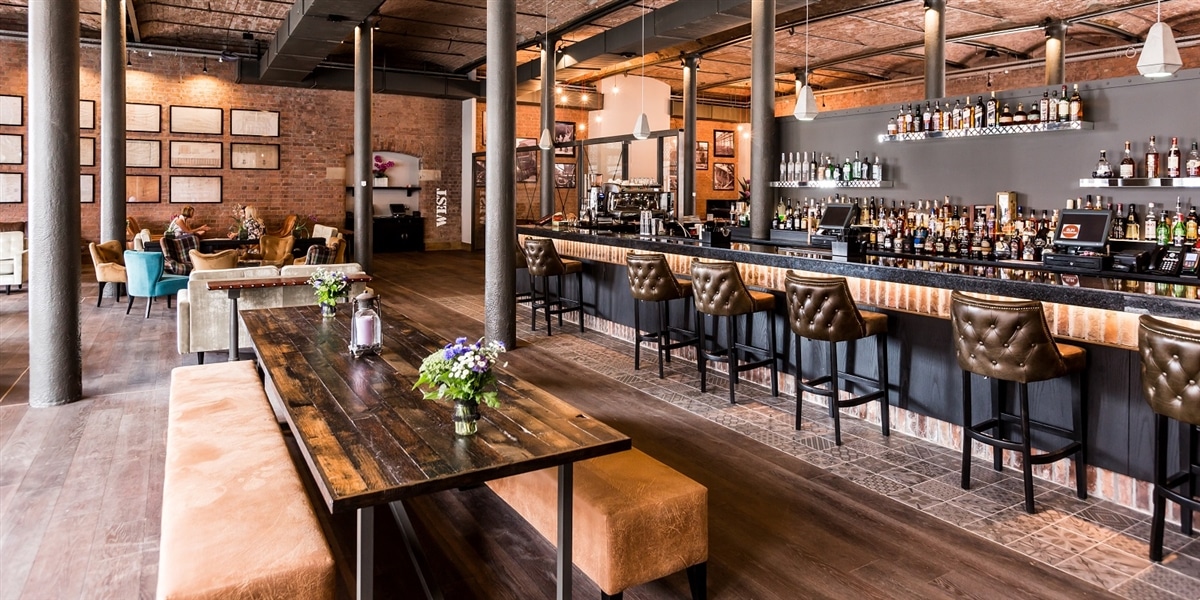 Liverpool's famous Titanic Hotel is inviting rum fanatics to celebrate in the venue's renowned Rum Bar, where the staff will be knocking out five superb limited edition rum cocktails with a little help from their friends at Bacardi. Plus, they're serving up crispy rum-coated chicken wings, a burger with rum Ketchup and a rum and raisin knickerbocker glory. Cocktails cost £9 each. Don't miss the Visionario – Bacardi Anejo Cuatro, Martini Rosso, Martini Bitters and Crème de cacao.
The limited edition rum-soaked food and drink is available from Thursday 16th August to Sunday 19th August. Click here for more info.
DRINK AUTHENTIC RUM IN A 'HURRICANE HOLE'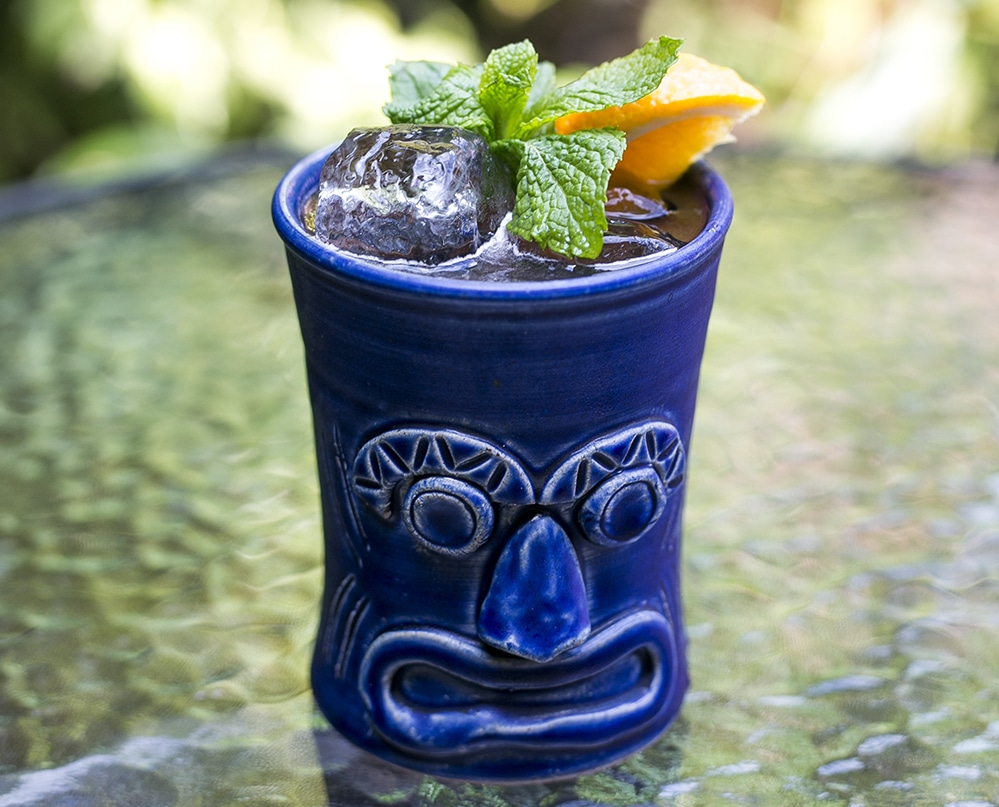 Marigot Bay Bar & Café in South Manchester re-creates the tranquil, relaxing experience of its namesake – a bay on the western coast of Saint Lucia that shelters boats during storms. The 'hurricane hole' serves up the likes of Chairman's Reserve of St Lucia, Foursquare of Barbados, Appleton Estate of Jamaica and Rhum Clément of Martinique. The 30-seat bar pipes in Caribbean radio stations, while traditional mixers include fresh coconut water and Ting (obvs). Owner Dave also looks after the Manchester Rum Festival, so you're in good hands here.
Marigot Bay Bar & Cafe is open Wednesday-Friday from 5pm to late and from 12noon to late on Saturdays, Sundays and Bank Holidays. Click here for more information or follow the bar on Instagram.
---
What do you mean you don't like rum?! Why didn't you say so. Check out these 12 incredible flavoured gins instead.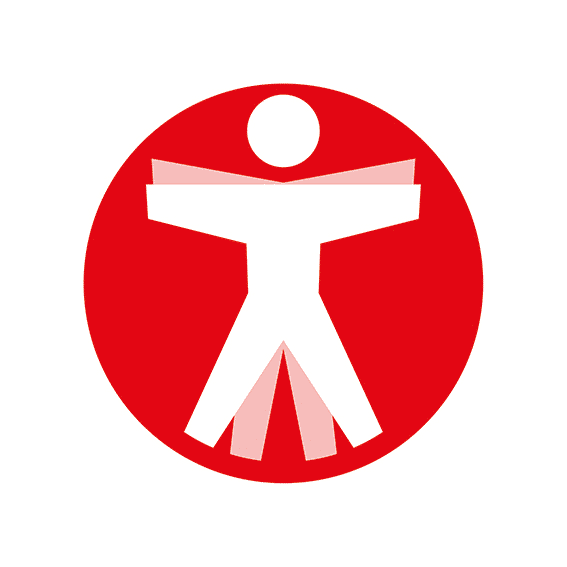 Join The Book of Man
Sign up to our daily newsletters to join the frontline of the revolution in masculinity.