A Summer of Sport That Has Broken New Mental Health Ground
Simone Biles, Adam Peaty and Ben Stokes have shown this summer that mental health should be regarded as priority, no matter what you do for a living...
It has been a memorable summer of sport, one we all needed after such a long stretch living through the pandemic. Aside from the thrills and spills and sheer entertainment of the Euros, the Olympics, Wimbledon, et al, it has also been a time of breakthroughs for mental health discussion.
It is not necessarily the fact that people in sport are talking about mental health, we know most sporting bodies and competitors have been all over this in the last few years: mental health organisations like Mind work with sporting bodies to protect players from a young age at different levels, the highest profile pros and other charities are working across different sports at different levels, including Heads Together, State of Mind and Sporting Chance. What's changed now is the fact stars at the highest level on the biggest stages are publicly revealing their struggles.
There can be little doubt that sport stars have always had mental health struggles when faced with the most pressurised 'workplaces' you can imagine – complete with tens of thousands of spectators (we're talking about the past here) – but it has previously been unthinkable for such problems to be revealed during those events. Of course we have heard about stars' mental health struggles over the last few years with the work of Freddie Flintoff, Rio Ferdinand, and others, but often it has been retrospective revelations. Undoubtedly, these have been important as they have paved the way for the current climate, in which we have now seen mental health issues play out live, as it were, during tournaments. It has not been pleasant to see and hear about people suffering, but nevertheless it is so important that they have done so – nothing less than ground-breaking.
Think of the teams and players who mysteriously didn't perform as expected at top tournaments. Those dips of form, sudden injuries or hard partying scandals. In football, one thinks of Brazil's Ronaldo, of Gazza, of Maradona, people at the very top, the best of all time, who could also fall apart. Such problems have been in plain sight for as long as there's been sport, but they've never existed under the terminology of mental health, it's always been easier to blame factors like addiction, being 'daft', or in the case of Ronaldo, a mysterious seizure before a World Cup final. Behind the scenes psychologists have worked with sports stars for decades – and even faith healers, as with Glenn Hoddle's notorious use of Eileen Drewery during the 1998 World Cup – yet revealing any chinks in the mental armour to the outside world, to opposition, to fans, to the media, was an absolute non starter.
It shows just how far we have come that sports stars feel they can reveal their mental health struggles on the biggest stages, and relatively speaking they are finding a sympathetic response. As role models for young people they are showing that you can reach the top of their professions and still develop mental health issues. These may affect you to the point where you have to pull out – as with Simone Biles – or require a mental re-set after the events  – as with Adam Peaty, who announced he'll be taking a month out of the water to manage his mental health post-Olympics –  or may provoke a longer period out of the game to deal with an issue in depth, as with Ben Stokes. The crucial thing though, is that we can see they are there, and are being dealt with, even among seemingly the most impenetrable top competitors.
Although the backlash by many people couch-ridden 'experts' has focused on these stars' 'failure', the truth is they're not failures, they are champions at the top of their sport, with years of victories behind them; all they are doing is revealing what would normally be hidden. And revealing the truth is what this is all about.
Reading some of the comments in response to this is why we have such a stigma around mental wellbeing in sport. It isn't a normal job. There is a huge amount of pressure. Money does not buy happiness. https://t.co/iqfCni72OP

— Adam Peaty MBE (@adam_peaty) August 2, 2021
With the example set by Adam Peaty and others – in not standing for mockery either – it will be interesting to see how it feeds into workplaces outside of sport. Whether employers will be more receptive to staff taking time away due to mental health problems, and whether employees now feel they have the right to ask. Certainly the tide seems to be turning in these matters: where once 'weakness' was punished by employers in certain institutions, now companies are in fear of losing staff empowered by mental health awareness. One report in the US last year said 80% of workers would consider leaving their job for one where there is better provision for employees' mental health.
No doubt the examples set this summer provide greater encouragement for self-care for everyone, providing another foundation stone for a future of greater support for people whatever their work is. Sports stars are capable of the most beautiful expressions of a connected body and mind, that you can ever see. But they are not machines. If these most high performing of individuals struggle with their minds sometimes, we all must do. And we must follow their example in telling that story.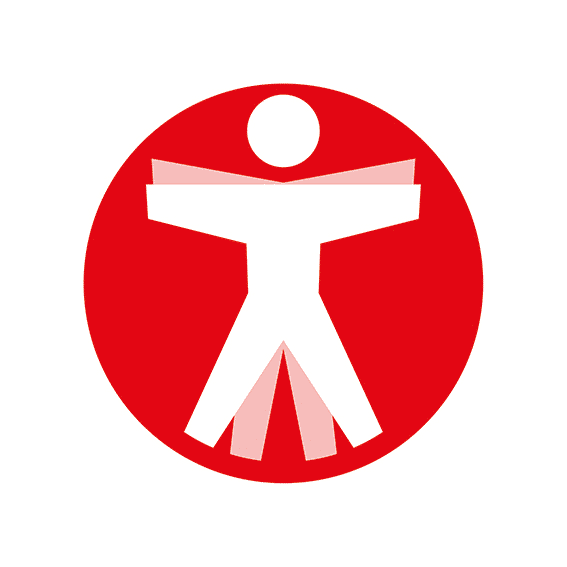 Join The Book of Man
Sign up to our daily newsletters to join the frontline of the revolution in masculinity.