Billy Monger – a role model at full throttle
The racing driver who became a double amputee after a horror crash, only to be back on the podium within a year…well, he's something else.
At 19, Billy Monger may well be the most inspiring sportsman in the country, and has certainly earned his place on our list of role models for International Men's Day. 'Billy Whizz' was a child go-karting prodigy heading for the big time like his hero Lewis Hamilton, until, as a 17 year old he had a terrible crash at 120mph during an F4 race at Donington Park, which led to him having both legs amputated. Yet, as a new documentary 'Driven: The Billy Monger Story' –  on BBC2 tonight – shows, this did not stop his march to the big time. Far from it. Billy was racing again 11 months later, stepping up to F3 in the process, and in his first race back came third. Now having completed his first full season with the team Carlin, coming in sixth for the year, he's now gearing up for another season, and determined to fulfil his Formula One dream…
How did the film come about?
Charlie Russell, the director, messaged us quite early on after the crash, seeing if we would be interested in meeting. At the time I wasn't able to do any physical recovery, and we were sceptical at first, but when we met them, and understood what they wanted the documentary to be about, and what they'd done before. For me, it was made easier because my cousin Reg did quite a bit of the filming while they were still getting it commissioned, which made me comfortable with being filmed, so when Charlie the director took over it was quite a seamless transition.
Right from the start was it going to be the story of you returning?
Yes when we spoke to them, they asked what I was going to do, and I said I was going to compete the next year – that's the plan. We weren't sure about single seater racing at the time, we hadn't explored that too much, but basically they wanted to film my recovery and my road back to racing no matter what I was racing.
You were back within a year, did you expect it to be that quick?
I had no idea. When I watched that season's racing while I was out recovering, I wanted to be back by the next season. That was a good target to set – in my head I thought if I can get back by next season that'd be great.
And how was the whole season?
It was challenging. It was a great start getting the podium at Oulton Park – that was awesome, but we still had a lot to learn. Obviously, it was a great result and it was a really special occasion, but it was one race out of 30 for the season. As a driver overall I improved a lot, getting pole positions and more podiums. To be honest I couldn't have asked for a better first season back to racing than that.
How much of a new challenge is it driving in an adapted car, mentally and physically?
With mental challenges, there were a few, but the main thing for me was learning how to control the car a different way. Not having the experience in what to do if the car's behaving in certain way. Normally if I wasn't happy with a car I'd be able to drive around it better – the car's not always perfect every time I get in it, but I'd had experiences of driving in different circumstances. But with this system if everything wasn't right, I didn't know how to react as well. That was something I needed to get used to.
At such speeds you presumably have to be very attuned to your car?
Yeah exactly. For me it was that feeling at first of not knowing how to respond when something was going wrong, like if the car is sliding, how to control it best, how to still be quick. It was difficult because I didn't have that knowledge of what to do in different circumstances. But over the year we built that up and now I'm very comfortable driving the car like I am.
As we see in the film though you have to train your body in a different way to adjust to the new demands…
Yeah definitely. Although racing is pedals and steering, it's not quite as simple as that there are physical challenges with it. For me, the way I train is very similar to how the other drivers train, but now I've come back obviously the way I control the car is different so I have to make sure with the muscles I'm using that I've got enough control there. Although I'm driving in the same way, it's very different in the way I approach it physically and mentally to get the best out of myself.
Mentally have you had difficult moments?
For me the mental preparation is more important than the physical. I think in any sport if you're mentally prepared you tend to get results. For me, I don't think my mental preparation has at all affected my performance, I've been mentally pretty strong. Obviously there's been a few moments through the year I could have been better but that's going to come from experience really. In terms of the way I've approached the season between me and the team we've done a good job.
What do you hope people will take from the documentary?
I'm looking forward to it going out, so far the people who have seen it on iPlayer have said they all really enjoyed it. With the documentary showing my recovery and giving people that insight, I hope it might motivate someone to do something they've always wanted to do that they never really had the courage to do. As long as it's showing a bit of positive light on what was a tough situation, then hopefully that can make a difference to someone else. That would be job done for me, I'd be really pleased with that.
Was it tough watching the footage of the accident back?
I'd exposed myself to it quite a lot when I was in hospital. It was always on the TV quite early on. What I took most from the accident when I was in hospital was I wanted to inform myself properly as to what had happened. Because it happened so quick in the car, although you lived it you can't really remember anything about it. My thought process was I wanted to figure out what had happened, and whether I could have done anything differently. I wasn't sure at the time if I could have done anything to avoid the crash, but looking back at it, I could see it was one of those situations where I was just helpless to the fact that the other car was stationary and my vision was blocked. I don't get upset or get any negative feeling when I watch it – obviously it's had a big impact on my life but the crash doesn't play on my mind too much.
It seems from the film that you were the one consoling the others around you, including the doctors and your parents?
There were times that weren't shown in the documentary where I was consoled myself, but it's a weird situation. Because I had exposed myself to what had happened in my recovery that actually made me get over it quicker than everyone else, so I was able to comfort them rather than the other way around. It's weird sitting here saying that, but that's how it happened.
That seems an interesting and important decision to make, that you actively wanted to understand what happened rather than shying away from it…
Yeah that was biggest part on the mental side of getting over it. Because after a week or two if having seen it in hospital it didn't really had the same effect on me as it did on people who could only watch it once and then never again.
How are things now in terms of your independence?  
My independence in day to day life is definitely something I'm working on and I really want to get that back fully for myself. As a 19 year old, you never want to feel like you're dependent on someone else, and I think I'm getting into my stride with that. I'm still living at home with my parents and my sister, but in terms of my independence if they're not there I feel very comfortable in what I've got going on.
How have you been coping with celebrity status?
It's been really surreal – having all that support and the attention and responsibility  which comes with that. People are now looking at me as a role model and it's quite a surreal thing at 19 to be a role model to people. But I feel like I'm just approaching it the same as I would have done if I wasn't in the public eye, so I'm just staying true to myself really. It'd be quite easy to think I've got to be role model now and act in a different way, that's not really my approach to it. I try not to put so much pressure on myself.
Is your plan to still get to F1?
Yeah that's what I'm focused on, that's always been my dream. I don't think that's ever going to change – there may come a time when there's other things that I might want to do, instead, but I don't see that happening in the near future. Especially after the year I had this year, coming back so strong. If anything that motivates me further to really push for that dream.
What are your short term racing goals?
The short term goal is to make sure I get enough sponsorship for next year to compete on a European and World level. It's an expensive sport, everyone knows that, so that's a difficult thing that's facing me at the minute, but I'm sure if I can get back driving in the car hopefully the sponsorship side of things should be a breeze.
What are the main lessons you've learned from your experiences?
I think the main thing I've learned is how quickly your life can change and in my case be nearly taken away from you. It opened my eyes up to is how quickly life can change and that if you want to do something you don't really want to be looking back in years to come and say 'I wish I'd done it'. I really just want to make sure I live my life to fullest and whether that's making it to being a Formula One driver or just doing the things I love, that is what I've taken out of it the most.
'Driven: The Billy Monger Story' is on BBC2 tonight or catch it on the iPlayer.
Find out more about Billy at www.billymongerracing.co.uk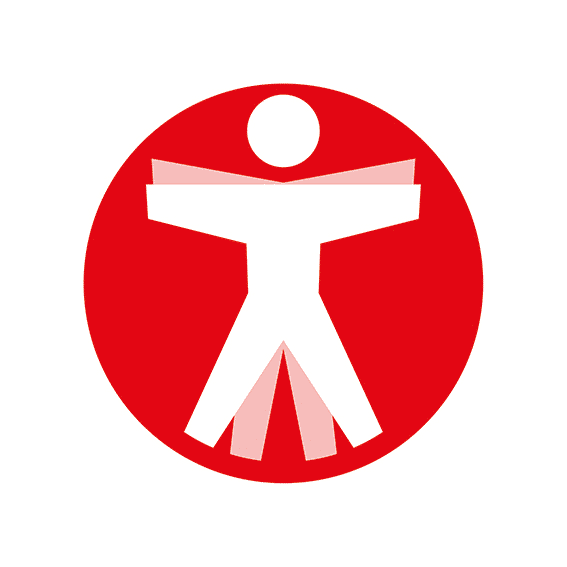 Join The Book of Man
Sign up to our daily newsletters to join the frontline of the revolution in masculinity.