The Pains of Following England at Major Tournaments
Comedian Tez Ilyas on the highs and lows of watching England play at (nearly) every tournament since 1996. But can the team make the final this year?
Gary Lineker once said:
"Football is a simple game. Twenty-two men chase a ball for 90 minutes and in the end, the Germans always win."
Not this year Gary! Not this year. Auf wiedersehen you overachieving, seven international championship winning bastards.
If you think that's harsh, spare a thought for England fans. We invented the modern game but have only won one international trophy. Ever. In fact, 1966 was the only time we've even got to a final.
My first memories of England in a major tournament was also probably my favourite tournament ever. Everyone remembers their first, don't they?
But what I learnt over the years is that supporting England in football is like supporting ice-cream in a game of Dance Freeze set in a sauna. Pointless.
These are my England tournament memories…
1996
Oh, that glorious summer, when football came home, when Gazza scored one of the finest goals ever and when we SHOULD HAVE won, but we never because those pesky Germans beat us on penalties in the semis.
I still relive Gazza's agonising goal line slide in that game every time I fail to catch a door before it closes.
1998
A successive tournament defeat on penalties and the third that decade after the semi-final defeat in 1990 (to the Germans obviously). Still, we got that amazing Owen goal and I'll never forget watching England v Tunisia in school during woodwork class. It genuinely felt naughty and when I look back on it, I imagine it's just how Theresa May felt running through her fields of wheat. Oh, the thrill.
I really enjoyed that tournament, even after England got knocked out. THAT Dennis Bergkamp goal, Ronaldo's mysterious illness before the final and of course Zinedine Zidane announcing himself as the premier talent of his generation.
(listen to this with the sound up)
Magic.
2000
After the penalty excitement of previous tournaments, where it felt like we were a really good team let down by luck, this one felt like such a let-down. We were downright trash in this Euros and didn't even make it out of the group (even though we beat the Germans).
On paper we had a cracking team, Shearer, Owen, Scholes, Beckham. But then, if Phil Neville's in your international starting XI you can't expect success I guess.
 2002
Looking back, we should have made at least a final in this era. It was our golden generation of talent. At least on paper anyway. On the pitch they still looked like a bunch of lads on an experimental episode of Don't Tell the Bride, where 11 grooms knew what they wanted, but couldn't quite make it happen.
We lost to eventual winners Brazil in the quarters after a bit of magic/flukiness from Ronaldinho. There was no shame in this and had we beat them, and we could have, we'd have won that tournament. Alas.
2004
This and 2006 were the ones we should have won. There was that ridiculous first game, do you remember it? When we were 1-0 up against France, until injury time and then Zidane scored twice?! Mad. Had we not ballsed that up, we'd have been in the easier side of the draw in the knockout stages and would've breezed into the final where we could've beaten Portugal (who beat us on penalties in the quarters).
I remember when Greece beat an insipid Portugal in that final and I just looked up and thought why God? Why do the people of Greece get to win an international trophy with such a cynical untalented side? Why don't you want Scholes to have international success?
Life really didn't seem fair.
2006
I was in New York doing Camp America for most of this tournament, so I don't really remember it all that well. I remember hearing that we lost to Portugal in the quarters on penalties (again), but it was only when I got home that I realised what a dastardly villain Cristiano Ronaldo had been.
I did watch the extra time of the Italy v Germany semi-final in a bar in Manhattan and, though they lost, I remember being so impressed by how quick and fluent the Klinsmann managed Germans were. Little did we know that it would inspire a generation of ball-playing skilful young German players… Dicks.
2008
WE DIDN'T EVEN QUALIFY FOR THIS ONE, SO IT DIDN'T HAPPEN!
2010
OMA we were so shit in this tournament! How can you finish second in a group with USA, Algeria and Slovenia?
And then we deservedly got our asses handed to us by that generation of ball-playing skilful young Germans we never saw coming back in 2006.
Spain won, which was fitting for the best team of this century and who doesn't love Iniesta? A man who looks more like a disillusioned telemarketer than one of the greatest midfielders to ever lace boots. Estupendo.
2012
I actually had to Google what happened in this tournament it was that boring. You know who was in our starting XI in this tournament? Joleon Lescott, Scott Parker, Danny Welbeck, James Milner and Ashley Young in the no.10 role. Fuck me.
We got knocked out in the quarters by Italy and Google tells me that Spain beat Italy in the final 4-0. Actually, I do remember that game as it was the only one that wasn't complete dogshit in that entire tournament.
2014
Costa Rica(!) finished top of a group with England, Italy and Uruguay. I'd forgotten that. Costa Rica. We finished bottom. It was at this point we realised that we were well and truly an average af side.
If I'm honest, I was mainly supporting Lionel Messi's bid to be recognised as the universal GOAT in this tournament and his loss in the final hurt almost as much as the England losses in '96 and '98. AND IT WAS TO THE GERMANS.
2016
We lost to Iceland in the last-16. HAHAHAHAHAHAHAHAHAHAHA. By this time England being knocked out of major international tournaments had stopped hurting. It was just funny. I was truly dead inside. Fucking Iceland.
Ronaldo's Portugal won this tournament, a side almost as awful as the Greece side of 2004. I mean Portugal finished third in their group. A group of Hungary, Iceland and Austria. They only won one game in 90mins in the whole tournament and Ronaldo didn't even play in the majority of the final, but you wanna say he's better than Messi because Eder scored in a final where Higuain missed sitters in consecutive finals for Argentina? Get tf outta here.
2018
And so, we come to this. To 2018. To now. And what I've learnt, particularly this decade as our results in international tournaments has declined dramatically, is that: FOOTBALL IS COMING HOME*. WE'RE WINNING IT LADS. GET IN.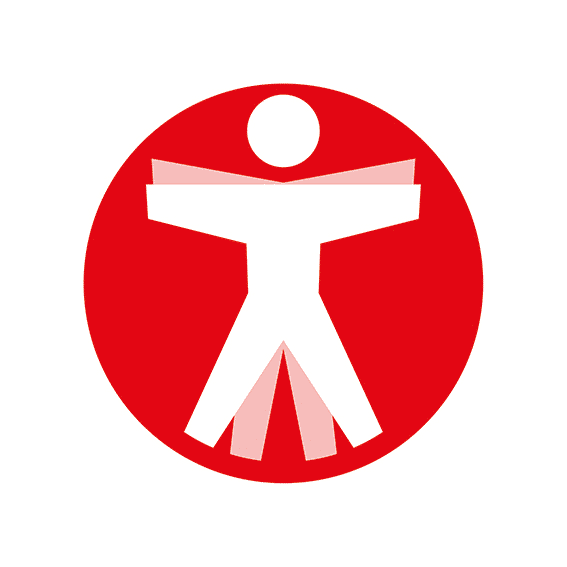 Join The Book of Man
Sign up to our daily newsletters to join the frontline of the revolution in masculinity.