Tez Ilyas on the highlights of World Cup: Week One
Comedian Tez Ilyas on the World Cup so far. From GOATS to sexism to mental throw-ins and Mexican nans, it hasn't been a quiet one. Let the genius Tez take you through the highlights.
Well we're enough days in to the world's premier competition to justify a hastily written article from a comedian who'd never be invited to take part. There's already been so much drama, so much intrigue, enough to talk about to fill my plate at my favourite all you can eat buffet. But enough about Love Island*. The World Cup is on.
I bloody love the World Cup I do. Even though it's never given me what I want from it over the years. To me it's been like the girl I fancied at University who gave me just enough attention to keep me interested but never enough for my friends to not think I was a deluded idiot. She ended up getting with Hans. Oh, to be German eh?
So, to this World Cup and at the time of writing we're midway through the second round of group games and things are hotting the hell up.
These have been my highlights…
1. Mexico
The underdogs have been plucky af at this World Cup and whilst calling a nation of 130 million footy mad people an underdog might be disingenuous, compared to the German football team, even a team of Terminators designed for the sole purpose of defeating Germans in football would be an underdog. Especially when that German team are the current world champions.
The question is, were the Mexicans just better or did they have divine intervention in the form of this praying Gran?
2. No Bore Draws
At time of writing, there's not been a single 0-0 draw so far in this World Cup. I hope I haven't bloody jinxed this now, but long may the goal-fest continue!
3. Flat Balls
Not sure if any of you have picked up on this but the official football for the World Cup, the Adidas Telstar 18 is as reliable as a late-night Tinder match.
At least one ball has popped every game. I've never seen that before in professional football.
Can I suggest they play with the best and most reliable football ever created at the next World Cup…
Sure, it's made out of rubber, but drive a truck over this bad boy and it's still good to go.
4. Sexism
God damn it football men. Can we just stop with the sexism already? It started with Patrice Evra patronisingly applauding Eni Aluko, for what? I imagine it's because someone doing their homework and actually making an effort to do the job they've been paid to do is mind-boggling to Patrice.
Then Phil Neville, the manager of England Ladies team no less, managed to bring to life a satirical Fast Show sketch. I mean it's embarrassing for him, but to be fair he nailed it. At least if management doesn't work out for Phil, then he'll have the Edinburgh Fringe Festival to fall back on.
5. VAR
Fuck VAR. There I said it.
6. Own Goals
Who'd have guessed the leading scorer for the Golden Boot would be own goals. There's been a hilarious five own goals so far. Don't tell PSG who he plays for, they'll probably put in a nine-figure bid for him.
The record for most own-goals in a single World Cup is six by the way. 
7. The Tale of Two GOATs
Sigh. Messi is the greatest of all time (GOAT). Don't @ me. Two games in the group stage of a World Cup is not going to change my mind.
However, seeing a dispirited, almost mentally broken, Messi wandering aimlessly around the pitch against Croatia, coupled with Ronaldo's sporting imitation of John Wick, doesn't help the argument.
We Messi fans just have to take that L and wait for the La Liga season to start again to replenish our depleted ammo.
8. Dour Commentary
A lot has been said about how awful Mark Lawrenson's commentary is. I mean the man is so unenthusiastic he could take the idea of making love to Jennifer Lawrence and reduce it to the debilitating effects of physical exertion and the inconvenience of the clean-up operation.
And yet… His sarcasm and mockery of elite athletes is so disrespectful I can't but help respect his commitment to downplay the world's premier sporting tournament as if it were the first round of an under-8s poetry slam.
I would love to see Lawro as a judge on Britain's Got Talent. Hell, put Roy Keane with him and I'd pay to watch it. 
9. Gareth Southgate
I'll be the first to admit that I found Gareth's appointment as the England manager wholly uninspiring. It was like being served ready salted crisps at a kid's birthday party. But man, he is growing on me.
He's not a put a foot wrong so far, though he has popped a shoulder out of place (see, debilitating effects of physical exertion are real), and in parts he's got us playing some pretty nice stuff. Long may it and he continue.
Until we get knocked out of course and then we'll be calling for his head.
10. Iran's throw-ins
I don't care where you are from in the world, or who you support, the best thing to have happened to this World Cup so far is Iran and their ridiculous throw-ins.
If you haven't seen it, this is what they were doing in the first game…
And this is them in their second game…
WHAT? WHAT THE HELL WAS THAT?! Year 8 gymnastics is a thing you try when you're winning 3-0 in a friendly, NOT in injury time of the World Cup where your team's elimination from the tournament is dependent on your delivery mate.
So that was week one, I hope the tournament continues to deliver great football, drama, but mainly laughs. Oh, and an England progression to the knockout stages please.
*for the record, I don't watch Love Island.
Follow the legend that is Tez Ilyas on Twitter and Instagram.
Tez is one of our 50 New Role Models for men.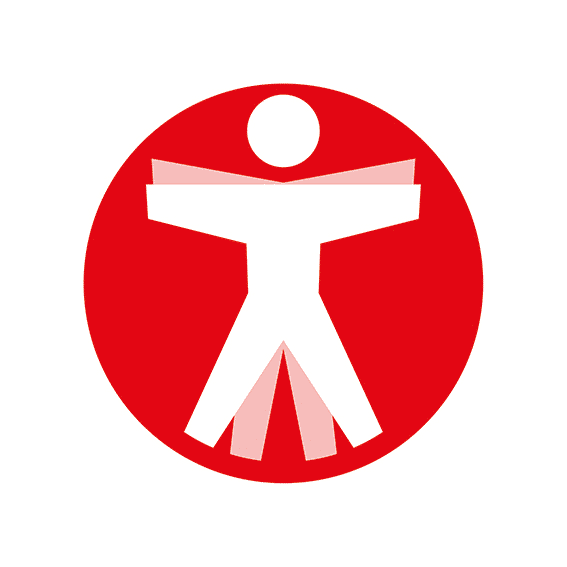 Join The Book of Man
Sign up to our daily newsletters to join the frontline of the revolution in masculinity.