Sensible Soccer OR Whatever Happened to the English Donkey?
England are ready! Ready to fulfil reasonable expectations of modest success. As Gareth Southgate's team prepare to face Tunisia, we ask: with a more sensible approach, have we thrown out the baby with the bathwater?
While Mexican fans managed to literally measure on the Richter scale after defeating Germany yesterday, England fans are operating on a much more softly, softly level. Ahead of the first Tunisia game, it all looks quite good. Gareth Southgate is a nice and sensible manager, who seems very well prepared; you know the players will be well hydrated, that's for sure. The team are young and fast, and if we get a favourable bounce of the ball…ah, stop, just stop it. We've been here before haven't we? The expectation grows like a boil and before you can help yourself, you've popped it: WE CAN WIN THIS!
Well, we're not doing it this time. No sir. We have to stay real, keep that old entitlement – we invented the bloody game etc. – at bay
One of the problems we have is that the players are mostly young and untested, which can make you think: what if one of them is a secret genius?  You can blame Michael Owen for that thought, the kid who seemed pretty decent before the '98 finals, but then against Argentina turned out to be the new Pele, before he went back to just being pretty decent again. But we can't apply a similar expectations to the current players – raw as some are, we know them from the Premier League, and while Lingard and Rashford show flashes of brilliance, you can't see them slaloming through a defence like Owen, or even Roger Milla.
There's no geniuses, there's no miracles.
Yet, the team looks speedy and attack minded in an front-foot 3-3-2-2 formation. Cool. Maybe we can be one of those skilful fast pressing team, like a second-rate Germany, which could take us quite far considering even the current German team is a third-rate Germany. Yes. This is at least plausible, and could take the team into the later stages. Yes, we can allow that thought to ferment.
What the team certainly won't be is the 'blood-and-thunder ENG- GER-LAND Lions WALLOP san-shine get stuck in you fackin' muppet.' It won't be all backs to the walls Dunkirk spirit, giving it to the Bosh like they ruddy deserve it.
And good. All that Sun-fuelled nonsense fuelling the plastic chair throwing antics of the fans on foreign lands seems to be mostly a thing of the past. Thankfully that old expectation of What An England Team Should Be is long gone.
Yet, yet…one aspect you do miss is the old working-class hero to root for. The players who fought their way to the international stage through sheer determination AKA a lot of fouling. There's no Tony Adams-Terry Butcher-Stuart Pearce-Bryan Robson hod-carrying nut-job who'll put their already broken noses in front of goal-bound piledrivers.
Whatever happened to the English donkey?
Seriously, where did they go? Is it that the efficiency of the modern football youth system means the donkeys are spotted early and steered into the lower leagues where they can never tarnish the smooth legs of uber-athletes like Cristiano Ronaldo? Or just the game has changed – evolved – since the days when a football match was about lumping the ball forward and sticking a head on it, and our donkeys are now dodos.
No, we haven't really had a top notch English donkey for years. Not since perhaps Rio Ferdinand, and though he was tough and shouty and working-class, he was always far too cultured a player to really qualify for the status. Possibly Gareth Southgate fit the bill actually, being not very good at football, but, well, he was too sensible.
In modern times, the donkey kind of morphed into the more brat-ish characters like Beckham and Rooney. Sure they brought some tasty challenges to the party, but it always felt more petulant and ego-driven with them; their passionate clashes were never about their team, they were about personal frustrations.
We do have a nouveau brat in the shape of Jamie Vardy, and actually it's possible Leicester have supplied us with a decent donkey too. How about Harry Maguire? He certainly looks the part, like he's been hacked from pure Sheffield beef and plopped on the pitch, and his name is perfect, he at least sounds like a hod-carrier. But, really, he's just too skilful to be a true donkey. Seems like a nice lad too. Shame.
Much as we don't buy into any of that old nationalistic Lions bollocks, the idea that we need to play with our heads not our hearts, while we all sensibly look on with tempered expectations, is admirably reasonable, but a little dry. Football still has to be cathartic, otherwise what's the point?
We're not expecting 1990. We're not even expecting 1998. We just want a few goals and something to cheer. And, if we can no longer witness a broken nose getting in the way of a piledriver, here's hoping we do see a bit of passion of the type displayed by Mexico's Chicharito.
For an alternative perspective read why this England team is at least refreshingly open.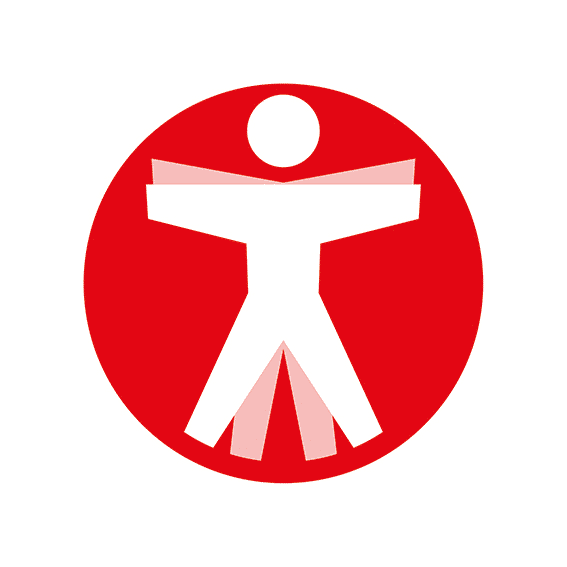 Join The Book of Man
Sign up to our daily newsletters to join the frontline of the revolution in masculinity.