The Fastest Brit In America
Max Chilton is the ex-F1 driver who's now a top star in IndyCar series in the States. With the new season underway, and the Indy 500 approaching, here's an interview with a man reaching the top of his game.
Max Chilton has the looks, the brains but mostly the speed that has led to him becoming one of the most popular drivers in IndyCar in the U.S. of A. Chilton was in Formula One in 2013 and 2014, but switched over to IndyCar in 2016 with the Chip Ganessi team. In his second season there he led the legendary Indianapolis 500 for 50 laps, before finishing fourth. After switching to the UK's Carlin team last year, he's now started the new IndyCar season determined to make a dent on the podium. We caught up with him before he headed off to the States to find out about the uniqueness of IndyCar racing, the mental strains on driver and, in contrast, his love of gardening.
How have your preparations been for this season? 
It's been pretty manic. Our season is all compressed into a 6 month period because of the NFL – they try not to clash because the NFL's so big in the States. So we have a short season, it finishes mid-September, and from then to the first race of the new season in mid-March you have a 6 month gap but they only allow us to do 5 test days in that time. You're not going to use test days early because by the time the season starts you won't have been in the car for a while. I do all the winter testing in a two week period before the season when I haven't been in the car for five months.
Motor racing is a weird sport because you very rarely get to practice what we preach. A cricketer, golfer, footballer are out there every day, banging out hours of it, but we can't. We can go on simulators but it's not the same. So it's a very unusual sport.
How do you keep you sharp without being in the car?
Simulators are good now. But the one I use is at Chevrolet in Charlotte, North Carolina, and I live just south of London, so I can't use it. I focus on being strong. In Formula One they have power steering, but we don't have power steering, and the races are longer in theory, so I've put on 10 kilos since leaving Formula One, mainly on my upper body. I also do running and cycling to keep myself fit. And also down time is valuable, it's good to shut off otherwise you can just wear yourself out.
Is the mental strain different in IndyCar?
Yeah the street races are actually about an hour and 45 minutes to 2 hours long, which is actually pretty much what Formula One is, but our oval races – like the Indy 500 – are 500 mile races. We average about 230 miles per hour, so if there were no yellow flags we'd do it in 2 hours 20 minutes, which isn't too bad, but because it's an oval, with 33 cars, there's lots of crashing, lots of yellow flags and it can take up to 4 hours. 4 hours is pretty intense when you're focusing that hard, so I do quite a lot of mind training, mind coaching just to keep myself good with concentration levels.
How is it being a Brit out there?
It's been good. Americans do love the British, they love the Royal Family, so when they hear me speak, they get fixated on it. There's a few of us out there but they're always really welcoming. A lot of Americans don't follow Formula One, but there's a number of Formula One drivers on the grid now, like Fernando Alonso, so they're learning about racing in the rest of the world, not just America. That's the hard thing with America, it's such a vast country, they only really learn about what they've got, because they've got so many different sports.
How are the fans? Particularly at the Indianapolis 5oo?
Yeah that's one thing I was not prepared for, it's 450,000 people on race day. It's the largest single day sporting event in the world. But its built up – they call it the month of May, because Indy comes alive for that month. They have a Grand Prix, two weeks before the 500, then they have the week of testing where there's full stands there all day every day. Then we have 2 days of qualifying on the week before the race, and then that Friday, Saturday, and the Sunday race day, Indianapolis doubles in size because there's so many people.
Two days before the race is called Carb Day, where they have huge music concerts – there's a 150,000 people there just for the music concerts, while we're still pounding around on the tracks. It's a great, great event.
Can you take any of it in while you're in the car?
The time you take it in is in the parades on the race day. We do 3 parade laps before the green flag. You're used to a few crowds, especially on qualifying day when the stadiums are full, but on race day nothing prepares you. Everywhere you look your eye is full of humans. It feels like there's millions of them. There's 450,000 people, you've got 900,000 eyes looking at you. And it is quite daunting – but brilliant.
How do you handle pressure on such occasions?
Routine, and it helps that I've done big events, I've done the Monaco Grand Prix, I've done Le Mans, and this is going to be my fourth year in Indy 500, so I know what to expect now. But it's still incredibly exciting when that alarm goes off early on Sunday morning – a big cannon goes off when they open up the gates!
What's your training routine during the race season?
It's weird because it's such a busy period that our fitness levels have to peak in the winter, and then you try and maintain them. During the season your car fitness goes up, yet your overall fitness goes down. The fittest you are is at the start of the year for the first race, but you're not car fit, so you feel really achey after a race. By the end of the year your running pace and your swimming pace dramatically drop, but when you're in the car it feels pretty easy, because you're in the car every week for six months. You find a sliding effect with general fitness compared to car fitness.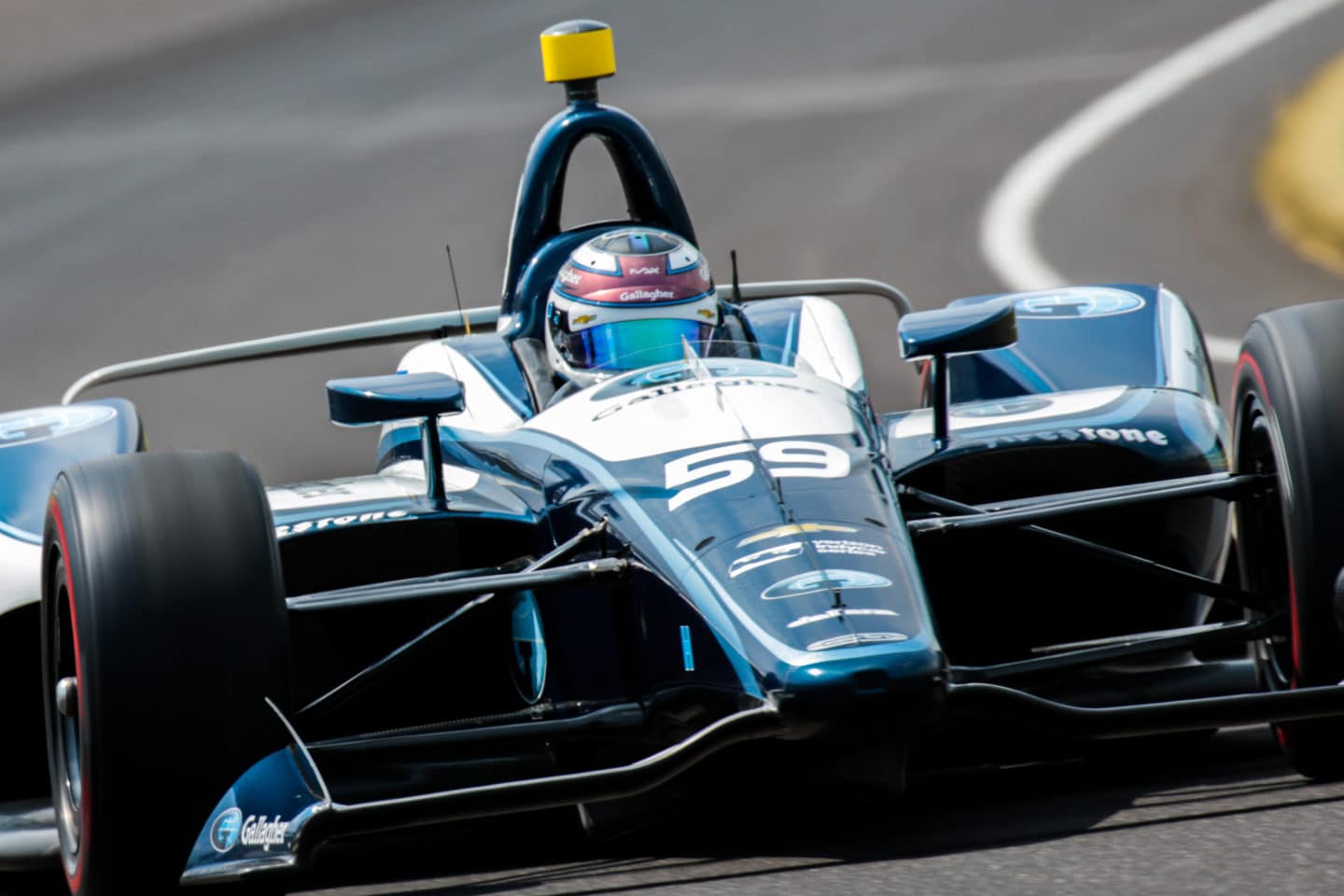 How much information is being relayed to you in the car? Are you constantly communicating? 
My team-mate doesn't like much chatting but I love it. The more information the better for me. In IndyCar one thing I had to get used to is you have a thing called a spotter. At a race track you usually have one, but in Indy at a two and a half mile oval you have one at either end and they'll talk to you throughout, warning you that you have a car on your inside, not to turn into the apex, helping you to avoid a crash. Because you're going so fast you can't be looking into your mirrors, you have to be focusing, so you've got someone constantly talking to you every single lap. Plus you have your pit crew telling you 'right, we're going to be refuelling in 3 laps time,' so every lap there is communication. Some drivers try to really cut that down, but I like a lot of it.
What are you trying to improve this season?
This year I'm desperate to get on a podium. It's my fourth year, and we got pretty close with the Chip Ganassi Team in my second year, but we started with a new team, Carlin, last year. A podium finish in your first year is near-on impossible but I'd like to think we can get some of that this year. If we don't then we're probably doing something wrong. I want that celebration of spraying the champagne again.
How are things shaping up with Carlin?
It's brilliant. I've been with Carlin on and off for 10 years. The first year was 2009, and we had pole positions, race wins, and finished fourth in the British Formula 3 championship. Started a GP2 team together with them, and again in the second year we finished fourth in the championship, race wins, pole positions. Indy Lights was the same and now we're in IndyCar I expect the same again. It's the hardest one though so maybe we'll have to wait a little bit longer but I want to get some good results.
Do you still live over here?
I still live south of London in Reigate, Surrey. There's a lot of commuting but it's not too bad, it's only for 6 months of the year. I don't want to move to America so I can't come back for more than 90 days, I'd rather be in England.
And how do you relax over here away from it all?
I love going to Cornwall, I have a place down there and it's my favourite place on the planet. Even when it's blowing a gale I just love it. Also gardening, I think because it's the polar opposite of my job, I got really into it. I bought a house a couple of years ago and I'm pretty much finished doing the whole garden. That's good for me to shut off.
What was it that drew you to racing as a kid?
My father was always into racing, so every Sunday we'd have it on with Murray Walker, going "lights out go go go!" I always remember seeing a fast red car win and that was Michael Schumacher. He was my idol, he was childhood hero and in fact I got to share the track with him when I did my rookie test in Abu Dhabi. I was on the track with him in an F1 car and that was a real eye -opening experience – I had watched him since I was basically a toddler, and then I was sharing a track with him…that was a very important experience.
Is there a certain mentality that unites all drivers?
Yeah everyone is there for the right reasons everyone loves going fast, racing, winning, and they know that it's a team sport. In America is every driver really gets on. A lot fo the tracks are in the middle of nowhere so we often stay the night in motorhomes. camp out, have barbecues with other drivers. In Formula One it's such a hectic lifestyle that everyone goes back to a different hotel in a different car, so you only ever see each other in a driver's meeting or on the grid, but in IndyCar you're regularly just chatting with other drivers. They're a good bunch and a lot of them know each other from racing while growing up, so it's a good atmosphere.
How big are the risks of crashing in Indycar?
Racing is racing so when you put your helmet on you know what you're getting yourself into, but in IndyCar it's obviously escalated because of the speeds, and that's something I've got to get my head around. At the end of the day, it's a dangerous sport and you just have to deal with it.
Are you an adrenaline junkie with other sports?
No, weirdly not. I like golf, which is not really adrenaline sport. I don't drive crazy on the road either, because I get to let that off on the track. I love sports and I love playing things but I'm not an adrenaline junkie. I get that from the racing.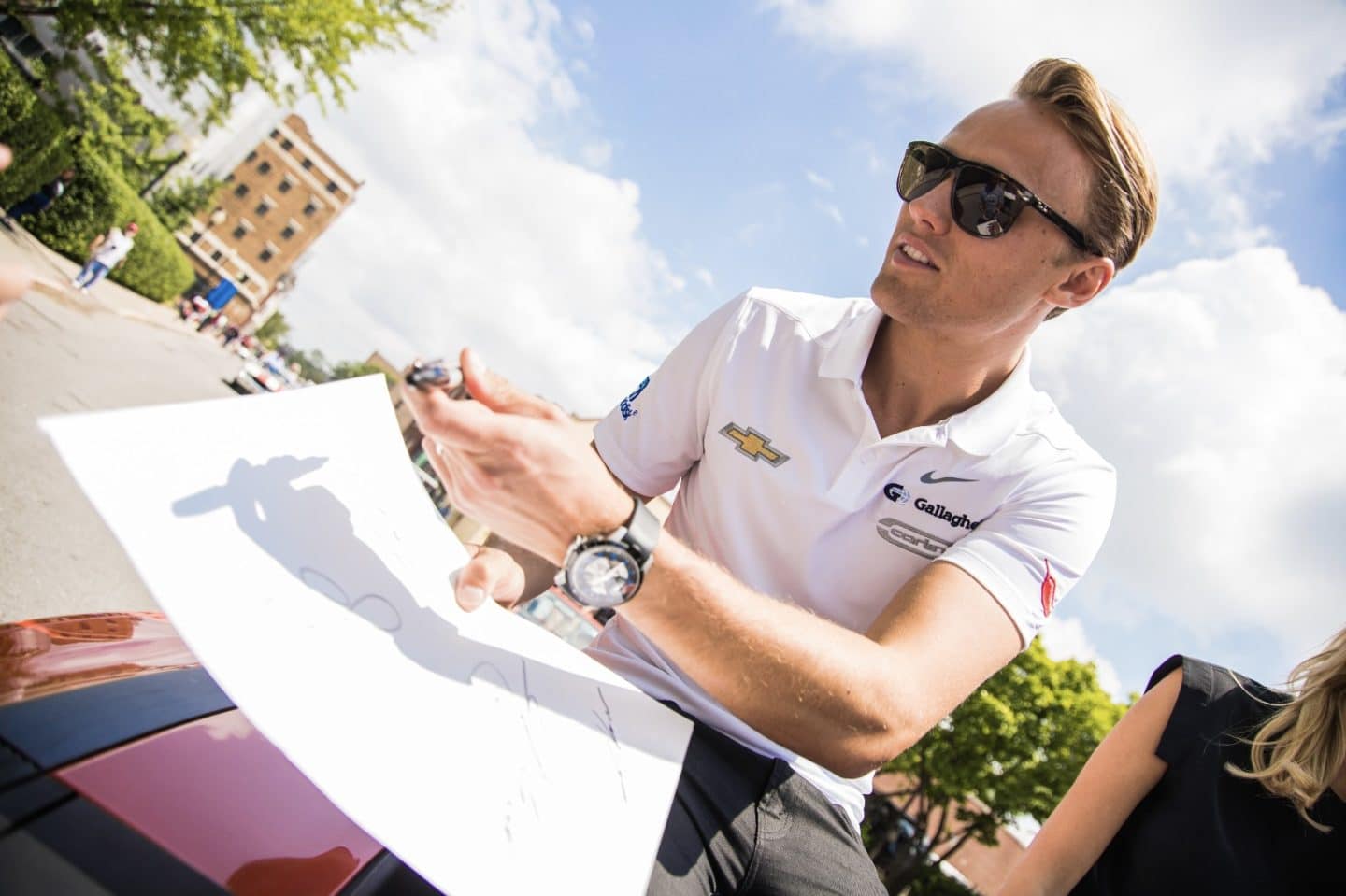 What are your strongest qualities as a driver?
I'm very smooth, I look after a car well. I have a good record of finishing races. And I'm good at thinking outside the box. Some people are going for it from lap one, but on a 500 mile race it's all about being in a good position, it's about working toward that end result, and working together as a team.
What are the challenges intellectually for drivers, from plotting out tactics to adjusting to conditions?
It's so technical now that we have tech teams constantly looking at the weather, the track temperature, the ambience, all these different factors that make a huge difference. Now as a driver the main thing you should focus on is your lines. The way you're driving is the biggest difference to a race but in Indianapolis or on a speedway, a driver needs to be looking at the flags to see if the wind's changed. Because if the wind's changed from one lap to another and you haven't adjusted your tools in the cockpit, it could end in disaster.
What do you think is the secret of your success?
I think it's because on the way up in the junior formulas I always managed to get pole positions which shows speed. That's the first sign for a team – they want to see who's got the speed. But then they also want people who get the results, and I've always had wins in all the categories that I've always done. And I haven't had huge damage bills which is obviously another good thing for a sponsor, that you're not going to destroy their budgets.  And I think I come across quite friendly and down to earth. I think all those things combined.
What's best bit of advice you've had for driving?
Just work hard. Hard work and determination. Never give up. In Indianapolis in 2017, I was 5 laps away from winning it; I'd led for 50 laps which was more than anyone else by a long way. But 30 laps into that race I was a whole lap down from Fernando Alonso who was leading it. Most people would think I'm a lap down it's not going to happen, but I ended up having the best race of my life. So you never know what's around the corner.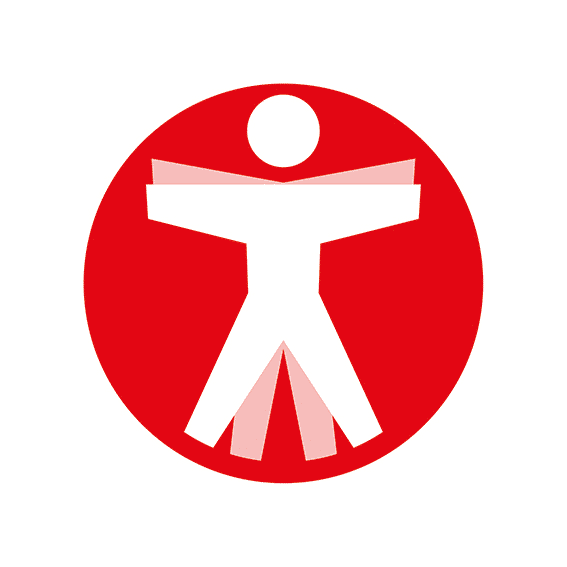 Join The Book of Man
Sign up to our daily newsletters to join the frontline of the revolution in masculinity.