"Thank you for uniting a country"
As England prepare for their final game against Belgium, comedian Tez Ilyas looks back at their tournament and reflects that when the heartache is over it will always remain an unforgettable summer.
It's not coming home it turns out.
It's been 48 hours, but my heart still aches. I can't remember a break-up ever hurting this much.
It's mad because I wrote two weeks ago about the futility of supporting England in football. To say I was unenthusiastic about our chances before the tournament kicked off would be a gross disservice to the unenthusiastic.
Before anyone had kicked a ball in anger or signalled an imaginary TV to a referee, I would've been pleased, nay mildly surprised, had England qualified from the group. A quarter-final would've made me over the moon. But that we, England, were 22 minutes (plus injury time) away from the World Cup Final, only to have it snatched away by a dozen Croats, it just… It doesn't seem fair. You know?
And yes, I'm aware that does make me sound entitled and spoilt, but come on – Denmark, Greece and Portugal have won the Euros in the last 25 years! Oh and Croatia are in the final of the World Cup!
It genuinely felt like our time, and yes, the 'It's Coming Home' memes started off as a joke, but when the RAF flew over British skies earlier this week spelling out 'It's Coming Home', it felt like a premonition, not humorous posturing.
Yet, after the narrow defeat in Moscow, we're left with a dead-rubber against Belgium on Saturday instead of the chance for ultimate glory against France on Sunday. I mean, whose idea is the third-place playoff? We've already had England seconds vs Belgium seconds in this tournament. Who wants to suffer Adnan Januzaj vs Gary Cahill again?
It leaves me asking questions like: Why did the draw open up so kindly like that for us? What, Raheem Sterling doesn't deserve redemption? And what was even the point of beating Columbia on penalties then?!!?
But the most cynical side of me is actually glad that we didn't win. Not because I didn't want England to win, oh I did, but because I've watched the games with my nephew and every time we won, and he cheered, I just looked at him like: what have you done to deserve this? Do you know what I mean? He hasn't earned this. He hasn't been through it to properly appreciate what this run meant. He wasn't there. He wasn't there in 1990 through Gazza's tears and Chris Waddle blazing a penalty over the bar; he wasn't there in '96 when Gazza stretched on the line and Gareth Southgate missed his penalty; he wasn't there in 1998 when Beckham got sent off and we were knocked out on penalties again; HE WASN'T THERE WHEN GARETH SOUTHGATE HAD TO WEAR A BAG OVER HIS HEAD FOR A PIZZA HUT AD! He wasn't there.
That's just it though isn't it? That's why this summer has been so special. That's why this run meant so much to so many of us. It made us believe. Wide-eyed optimism and belief bordering on delusion is discouraged in adults isn't it?
And yet, through this summer, bathed as it has been in glorious sunshine and political upheaval, the England football team made us believe. Made us believe that the greatest prize in sport was within our grasp. And all that without anywhere near as talented a squad as some others.
What a wonderful life lesson it's been. That you don't have to be the very best to succeed; but if you plan, work hard and come together, then well, anything is possible. Take note politicians as you send us into the abyss.
Gareth Southgate deserves tremendous respect and recognition. To pick himself up from the ultimate disappointment in '96 and 22 years later, to manage his country in such a dignified manner is a real heart-warming story… which I'm looking forward to seeing as a three-part ITV miniseries in 2023. I imagine Scarlett Johansson would be the front-runner to play our Gareth.
ScarJo as Gareth Southgate in 2023
So, thank you England, thank you for doing your very best and I guess, that's only anyone can ask of anyone.
Thank you for uniting a country. How long it lasts for is anyone's guess. But for a fleeting few weeks in the summer of 2018, you reminded us that we have so much more in common than what separates us; that if people from different backgrounds work together towards a common goal then the sky's the limit; and that Harry Maguire has an abnormally big head. Seriously. He's like a cartoon character.
So, thank you for showing the country at its best: hardworking, multicultural, fun, thoroughly decent and in the end stoic.
Thank you for an unforgettable summer. I've still never forgotten (or quite got over) Euro 96 and I imagine that this summer will be as equally formative for my nephew.
Above all else… Thank you for making me feel like a kid again.
See you in two years.
(Imagine John Stones' header in extra-time had gone in though! Sigh.)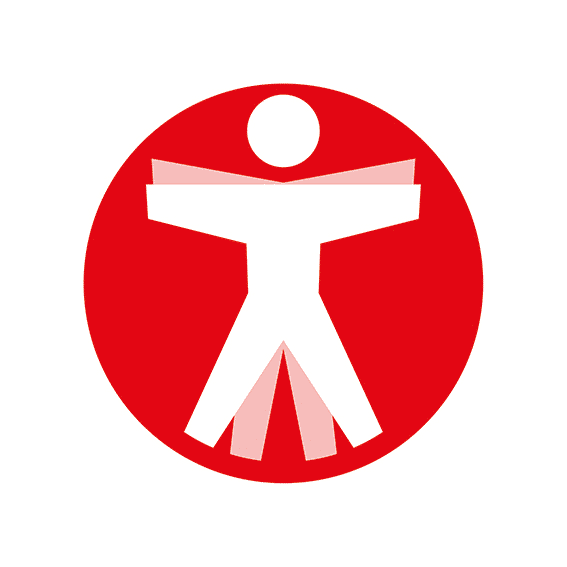 Join The Book of Man
Sign up to our daily newsletters to join the frontline of the revolution in masculinity.