How to Jump On the Bandwagon and Make a Podcast
Serial. The Football Ramble. My Dad Wrote a Porno. Chances are you've listened to a podcast, probably one of those listed. There are now over 500,000 active podcasts on Apple iTunes alone. Here's how you can add your very own…
Podcasts are the 'it girl' of mediums in 2018. Big brands like the BBC, Sky Sports and The Guardian have all seen the potential podcasting can have to reach an engaged and loyal audience. The beauty of podcasting, though, is that is accessible to all, including you. Starting a podcast is simple. Here's how.
Find your idea
Like anything, it's important to find an idea that you are passionate about. Producing a podcast can take up a good chunk of your time, so it's vital you find a topic you'll enjoy talking about.
Do some research and browse what's currently available on popular podcast apps such as Apple iTunes and Stitcher. If you can find a niche, you may well be onto a winner.
Get the right equipment
Listenability is key and if you can afford the buy a microphone, it is definitely worth investing in good quality audio. Any microphone that can be plugged in via a USB port on your computer will improve the audio, but if you can stretch your budget to something more professional, then you'll see a huge difference in audio quality.
The Blue Snowball microphone is a fantastic option for a low-budget microphone, while the Samson Meteor is also a good choice at just £45.
For those with a bigger budget, the Blue Yeti USB Microphone (£109.99) or the RØDE Podcaster microphone (£145) will significantly increase your audio quality and ensure your podcast is of the highest quality.
Recording software
You'll want to find a software programme to record and edit your podcast. Garage Band is a great option for Mac users, while Windows users can use Audacity to record their audio.
Both are relatively straightforward. Once you've plugged in your microphone, make sure that your software is picking up that input and test your audio levels. You're aiming for around -16 LUFS to produce the best quality audio. You can track this using the loudness meter, which will move up and down to indicate how loud your track is.
Recording the show
Once you hit record, the format is really dictated by your idea. The most popular is a round-table-style discussion, which involves the host and one or multiple guests discussing a topic. These are popular with current affair style podcast, such as the Totally Football Show. It can be useful to have an agenda before recording to ensure guests are aware of what you'll be discussing and can do any appropriate research. It'll also give you the chance to stay on topic and not waste time whilst recording.
The length is again dictated by the format, but podcasts tend to lend themselves to longer length as most listeners are invested in the story or idea. Most podcasts will last between half an hour and an hour, but it's important to keep your listener's attention for that time, so keep the pace up.
Edit your podcast
Once you've recorded your audio, you'll want to edit your podcast. Common practice is to have intro and outro music for your podcast, but there's nothing stopping you releasing your podcast with a voice track only.
Some podcasts will require more editing than others. For roundtable-style discussions, you could simply add intro and outro clips and place the recording in between them. Many will cut up their recording with transition music or adverts if you are monetizing your podcast.
You can edit the podcast in the program you used to record the podcast. Use different tracks to house each recording you have, e.g. a track for your outro music, one for your voice track, one for your advert etc. A professional option is Adobe Audition, but it comes at a price (£19/month).
Distribute your podcast
Once you've edited and exported your podcast as an MP3, you'll want to share it with the world. The main listening channels for podcasts are Apple iTunes, Spotify, AudioBoom, Mixcloud and Acast.
One of the easiest ways to share your podcast is to upload it to Soundcloud and use the RSS feed of your podcast channel to syndicate it to a distribution channel.
You'll need to add the RSS feed to the podcast directory of your choice and then you're done. The feed will automatically update each time you add a podcast to Soundcloud.
But how do you get people to listen? Like any new project, you need to do a bit or marketing. Your podcast is unlikely to appear on the top charts until you drum up enough listeners, so you'll want to be active on social media. Try starting a profile for your podcast on Facebook and Twitter and start engaging with relevant communities, individuals and hashtags. You can also utilise Reddit to promote among the relevant communities on that platform.
Finally, try to appear on other podcasts as a guest. Plug your podcast as and when you can and you may gain a few listeners.
So now you know how to create a podcast, why not go and find your voice?
By Scott Salter (@scottsltr)
Scott produces the WinstonsWish.org podcast and has hosted a number of football podcasts.
Here's The Book of Man's choice of The Best Designer Speakers of the Last 10 Years for you to listen back to your podcast on.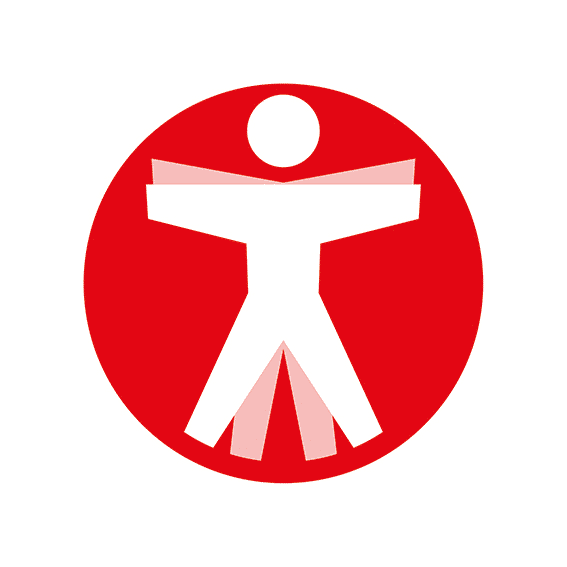 Join The Book of Man
Sign up to our daily newsletters to join the frontline of the revolution in masculinity.