How Being A Dad Became Cool
Dad fashion is the new thing to hit the catwalks. But is it just a fad, or a sign that perceptions of fatherhood are changing?
Fatherhood is long overdue an image change, but is it actually cool now?
That's what many are saying, led by the not at all capricious fashion world, who have suddenly decided bum bags and baggy stone washed jeans with tucked-in t shirts are now 'in'. Vogue have called it 'Dadcore', the next step on from 'normcore'. Real dads everywhere take one look in the mirror and shrug. Catwalk models don't have accessorise with vomit on their shoulders.
However, the New York Times have been insisting that "The rise of dad style also dovetails with several sociological shifts taking place…Millennials are moving to the suburbs leaving expensive city areas, and young people are living at home longer."
Hmm, it seems a stretch to think just because younger people are around their parents more, that they'll adapt their dads' style. A more convincing explanation the Times touches on is about celebrity embracing dad style – namely Kanye West, who has seemingly made waves in the fashion world by simply dressing down since he became a father and going all casual in his clothing line. He's been called an 'art dad', which has spawned a mini movement around the term in certain circles as a kind of anti-fashion, which of course is very fashion indeed.
The term was 'invented' (?) by Tremaine Emory and Acyde, a fashion events business, who told Dazed that,  "Art Dad is a reaction everything being about 'youth, youth, youth'. John Lennon is the original Art Dad…because he graduated to being a father, an artist and a musician simultaneously and quite naturally. That's what being an Art Dad is: you don't stop being what you were in your 20s, you just develop it, mature it, but you're still you."
To be fair, they have hit on something there. As a Dad, you think everything is going to be over the minute they scrub the slop of your newborn child and lob it into your arms. You worry that it's the end of you, because in many ways it is – you will never be that freewheeling person you were before kids. But the thing is, if you let that go and perceive it as a shedding of skin, then the new you can be focused, productive, and happier, if perennially knackered. Suddenly you are aware of your lack of time so you really make the most of it. Art dads exist outside of Hoxton.
So yes, you have to take these fashion trends with a pinch of salt of course, but certainly fatherhood is being lauded in interesting ways right now, at least in media and advertising depictions.
Sure there are real world difficulties to be tackled – such as absent fathers (2 million single parent families in the UK) low take-up of shared parental leave (nearly half of fathers in one survey said they'd never even heard of it) – but in this most mediated of world, where perception is everything, then how fatherhood is portrayed on screens and billboards does matter. It gets under your skin, alters who you want to be. Up until a few years ago fatherhood was basically dominated by two figures: Jim Royle and Homer Simpson.
Now we're not ones to get all sniffy about this, they are both bloody funny, but the hapless, reluctant, slobbish dad – despite the big heart they both have – is one that's stuck around for a while now. Being a dad is something to be gotten out of at every opportunity. Blame the 50's when dads were sent out to be the breadwinners, while the women were supposed to look after the home, and the dads decided it was best to actually booze half the bread away rather than go back home. "Assumptions about fathers working and being distant from children only really came up from the 1950s onwards," says Dr Laura King from the University of Leeds, "In the 18th century fathers were balued for their roles in the home, and their relationships with children. Now we are developing a different view of men as breadwinners and women as homeworkers. There was a point in the 1950s when it was common to most people but before that it is not true, and after that it is not true. It's a sweeping generalisation when actually there has always been a lot more variety – it is a sexual construction rather than a biological destiny."
If you look at the films of the 50s, like 'Saturday Night and Sunday Morning' with Arthur Seaton's line "What I'm out for is a good time – all the rest is propaganda", was of course propaganda in itself, and one that spread far and wide. It was all about men doing what they liked and not wanting to get tied into the home.
The Sixties hippy movement tried to change all that, breaking down old family constructions but hardly in favour of looking after children – instead, the adults became the children, wanting to live free and play and dance in the fields with daisy chains in their hair – a child-like state of innocence was heralded. Even though a lot of it was just posturing to get laid. However, the Sixties also brought James Bond, which is still the dominant ideal of masculinity in this country. Of course Bond is the committed bachelor, a child would be about as welcome in a Bond film as a sub-plot about gonorrhea.
In advertising in 1970, famous the pregnant man ad for the Family Planning Association – 'Would you be more careful if it was you that got pregnant?' – hammered home the idea of a man's worst nightmare. Imagine if you had to actually bear the brunt of having a child, fellas…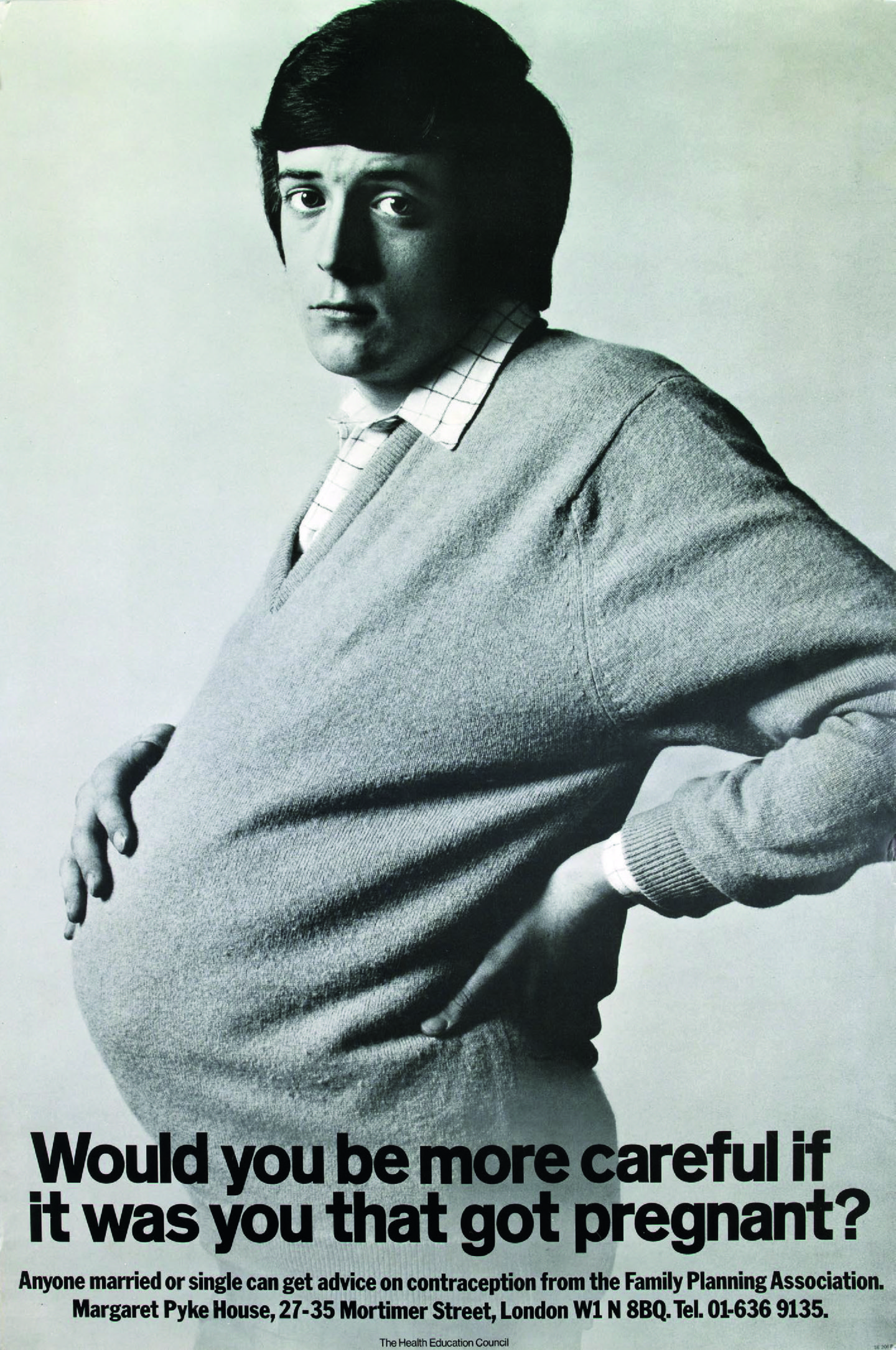 Men were supposed to want to stay out and screw for as long as possible, before they got 'tied down' by the old 'ball and chain'. Yes, all the lines from a million sitcoms in the 70s, 80s, and even 90s hit the same message over and over again: don't have kids.
Again, this isn't to say fatherhood isn't funny. Being a dad involves messing up every single day, but what we want is a range of depictions, not just the idiot. And things are changing in that regard.
One of the positives perhaps, amidst the many negatives, of the Age of Social Media is that it has allowed fatherhood to be seen in different ways. Celebs like The Rock have been extolling the benefits of skin on skin bonding with Instagram posts seen by millions.
Meanwhile in advertising, the like of Dove for Men have been extolling the virtues of fatherhood with their Real Strength campaign. Another who have been putting this idea forward is Acqua Di Parma. Their Marketing Manager Mariana Pacheco puts this partly down to simply being an Italian brand – "the family nature of Italians" – but also recognising a shift in modern behaviour. "Normally we see fragrance brands showing a man with a beautiful woman. When actually men are versatile human beings, and you feel emotionally comforted if instead of being portrayed as being this amazing sexy man you are a dad, a normal person." Their latest Colonia Pura campaign features Wil Chalker and his real wife and son, and is notable for showing an emotional ideal rather than a physical one.
This represents a major sift that is happening across the industry to connect with a male audience who are bored to death of the old stereotypes of impenetrable superman. Mariana's brand counters it by extolling "perfect imperfection": "We need to portray men as they really are. Men are becoming allowed to be more emotional, and they want to interact with different kinds of life and be a good dad."
Beyond the idea of Dads having a 'cool' moment then, we are actually seeing a more profound shift. Representations change to reflect the socio-political times, and gender roles are shifting with women becoming a more dominant force at work, and more men are embracing home life. These are all good things, because it opens up the possibilities of choice. Not all dads are good, not all dads are even there, but in promoting dads as an ideal, it is surely going to be an important step in evolving masculinity.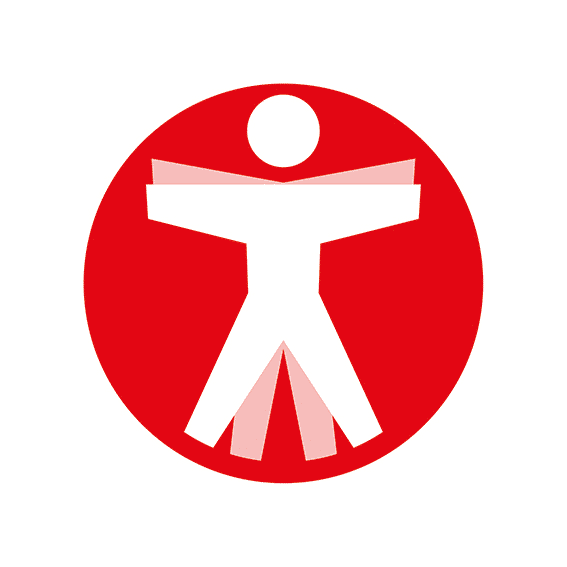 Join The Book of Man
Sign up to our daily newsletters to join the frontline of the revolution in masculinity.