The Disruptor Series: Chefs
The disrupters and the creators, the talented British chefs who make the good stuff the great stuff.
The Book of Man love role models. The people that take their passion, their skills and their enterprise to contribute to our lives in a positive way. We've shared with you the people that we feel who are pointing the way to a better life for men today, the campaigners and activists who engaged with us in a responsible and relatable way. Now we are turning our attention to the chefs. The disrupters and the creators, the talented folk who make the good stuff the great stuff. They cook because it's what they do best, they want to make people happy and they are bloody good at it. So, here, in no particular order are the men and women we salute. All hail the mighty chef!
Nuno Mendes
Travel runs deep for Lisbon born chef Mendes who, after falling for raw fish at the tender age of 6, saw a future in the kitchen and trained in San Francisco, then Japan and under the biggest of guns, Ferran Adrià of elBulli. Mendes has been a fixture in East London since launching Bacchus in Hoxton and subsequently the Loft Project, Viajante, Taberna do Mercado, The Chiltern Firehouse and now Mãos. His food balances Portuguese and Japanese and god knows his food is some of the best we've ever tasted. Critics adore him, the public adore him and his latest project Fuel for Learning with Old Spitalfields Market which aims to make better food available for children will make parents everywhere weep for joy. Read our interview with Nuno Mendes.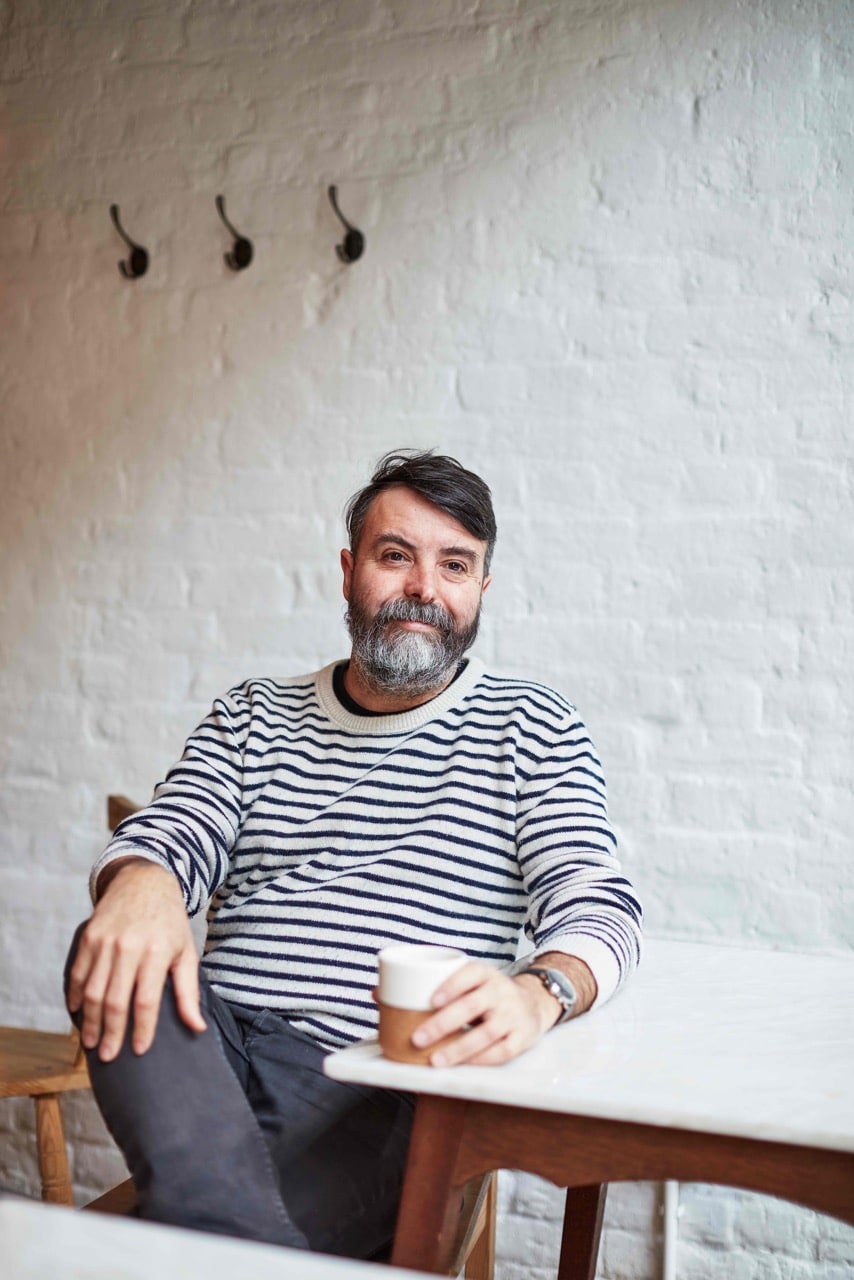 Neil Rankin
Rankin's restaurant temper has given barbequed food a respectable name. The chef who dared to question Gordon Ramsey's management style, took his exceptional cooking skills to the open fire and carved out a name as the man you want for your BBQ. He's written extensively on how to cook meat and worked with Nuno Mendes and Michael Wignall and restaurants including John Salt, Rhodes24 and the much-loved Pitt & Cue. He also does great twitter.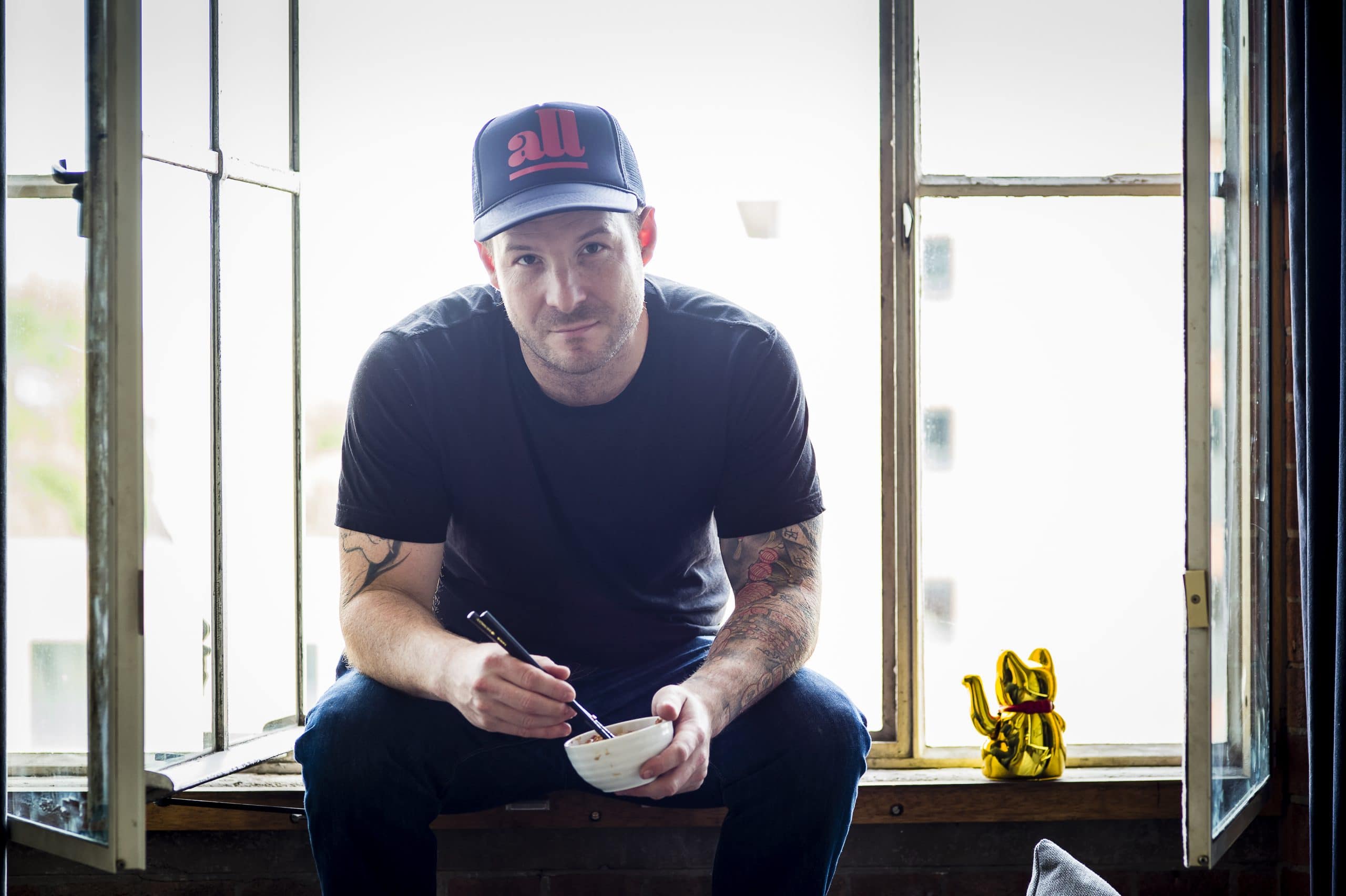 Martin Morales
Ok Hollywood listen up. The Life and Times of Martin Morales is the blockbuster biopic you've been waiting for. Morales' successful restaurant Ceviche, incredible Peruvian food in Soho (followed by Andina in Shoreditch), has been a hot seat since its launch in 2012. But the self-taught chef born in Peru went on quite a journey to get where he is now. Violence in his home country forced him to move to the UK where he studied the arts. His next move was to become a music producer for the likes of The Buena Vista Social Club, Miley Cyrus, Selina Gomez and Demi Lovato. Oh and we missed the bit where he was a founder member of iTunes with Steve Jobs. Self-taught in the art of Peruvian cooking, Morales sold everything he has to launch his dream – a Peruvian restaurant – and it's been a huge success, winning awards and accolades, and now his empire continues to grow with the launch of the Andina Bakery in Notting Hill. If anyone is an inspiration for enterprise, persistence and passion it is Martin Morales. I expect the movie will win an Oscar as well. Read our interview with Martin Morales.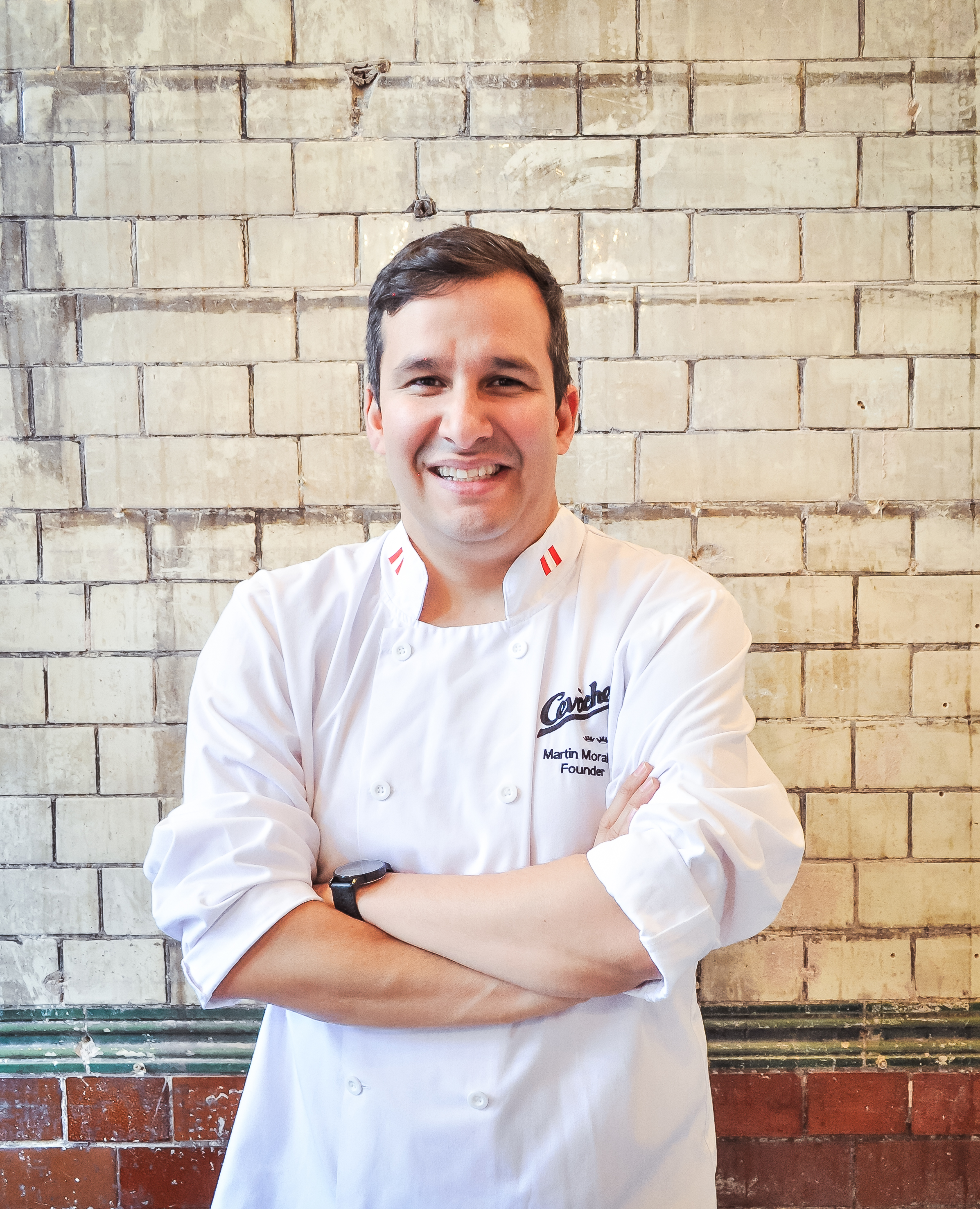 Magnus Reid
Australian chef Reid began his food journey in Perth restaurants at 16 to support his training as a tattoo artist. Cooking trumped tattoos eventually when he moved to London and began working on popup restaurants for the likes of St John before taking the helm at The Hackney Pearl and then the Bridge Rooftop Cafe. His current restaurant is the popular Legs in Hackney where he produces 'bastardised European' food which, we can vouch for, is insanely good. Legs has a laid back vibe which is something that's important to Reid; "It's a personal, passion-led project. It's very casual. People can get nice things without the big show. I'm really into being able to go somewhere and have a really nice bottle of wine but not have the sommelier tell me about it. I don't really give a fuck if he knows the winemaker, I just wanna drink his wine." (Vice). Reid is without a shadow of a doubt one to watch. Read our interview with Magnus Reid.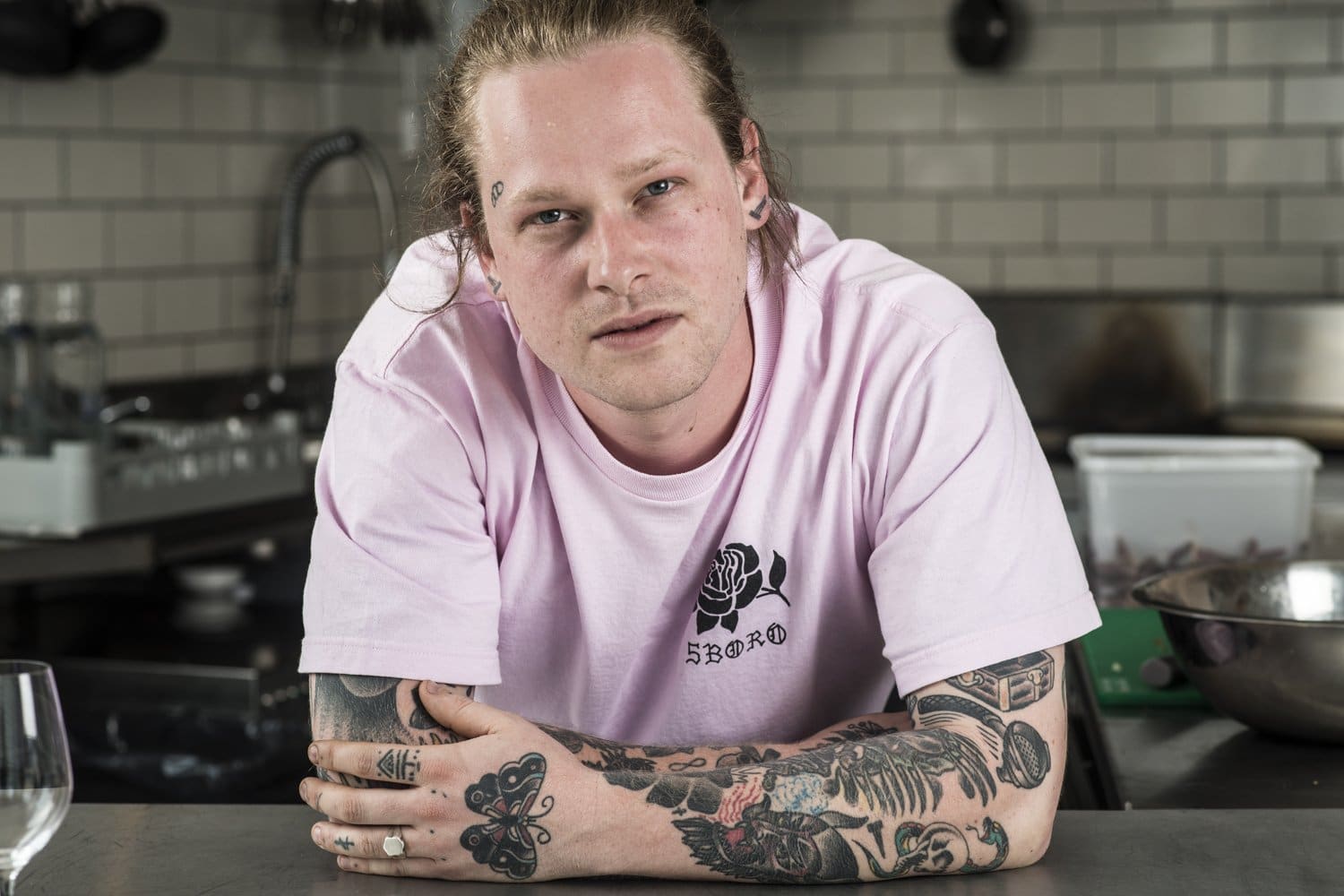 Patrick Powell
Irish chef Patrick Powell's CV is impressive, Wild Honey, Demetre at Tower 42 and then head chef at Nuno Mendes's Chiltern Firehouse. His current project is a new restaurant at Manhattan Loft Gardens in Stratford, East London which looks set to be an extremely impressive addition to the East London restaurant scene. He describes his cooking style as 'seasonal and product driven' and follows the more humanistic approach to running a kitchen that his fellow role model chefs adopt. "If considering oneself a rebel chef means going against the old-fashioned way of running a kitchen, making sure people are paid for what they work and having zero tolerance for bullying then yes." Powell's Instagram is filled with his beautiful craft and we dare you not to getting your reservation for Manhattan Loft Gardens in ASAP (although we fear this maybe the hottest ticket in town very soon). Read our interview with Patrick Powell.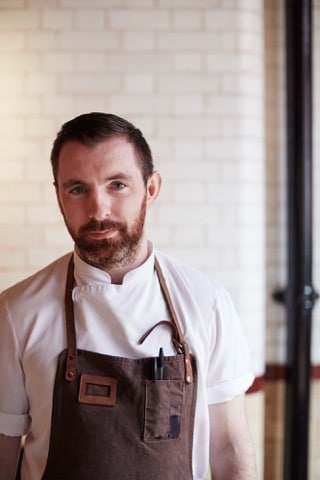 Gizzi Erskine
Londoner Erskine juggles her many plates with a passion and determination that we can only doff our hats to. Having recently opened the much anticipated new restaurant at Mare Street Market she also writes books, columns and continues her TV work. She worked her way to the top of her game with hard work and wants to pay it forward by nurturing new talent without bashing anyone over the head with a frying pan. In 2019 she wants to see more ethical changes in how we eat and embrace more radical thinkers and producers. And supermarkets need to up their game. Couldn't agree more. Props. Read our interview with Gizzi Erskine.
Sam Kamienko
Chef Kamienko hooked up with the dream of Ed Thaw and Jack Lewens and gave us Ellory in Hackney in 2016. One Michelin star later they picked up sticks, moved east to Shoreditch and Leroy was born. Rave reviews for Leroy are already in, not just for the food, but the wine and relaxed atmosphere. They aim for; "simplicity and flavour. Food that is thoughtful but not showy". Kamienko, originally from Australia, came to London in 2008 and worked at the Hope and Anchor which led him to Ellory.  We can confirm, the food is more than memorable, sublime and subtle, the excellent produce is evident. Don't get us started on the wine. Bottom line – this is the real deal.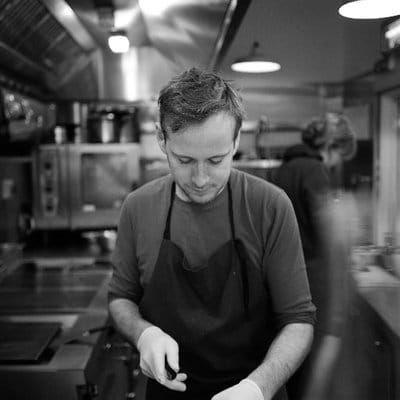 Sam Ashton Booth
Booth might look fresh as a daisy, but he's got some serious chef-cred on his CV. Post catering college he worked at Restaurant Gordon Ramsey, Marcus Wareing at The Ledbury, Alain Ducasse at The Dorchester and Michael Caines at Gidleigh Park. His latest position is at Stem in Mayfair where he intends to disrupt the classics. Booth is our kind of fella – he has vocalised the need support for mental health in the kitchen: "Something really important to me is the need for more mental health awareness in the industry.  Support for chefs of all ages needs to be more accessible, offering a place where people feel they can open up and talk." Read our interview with Sam Ashton Booth.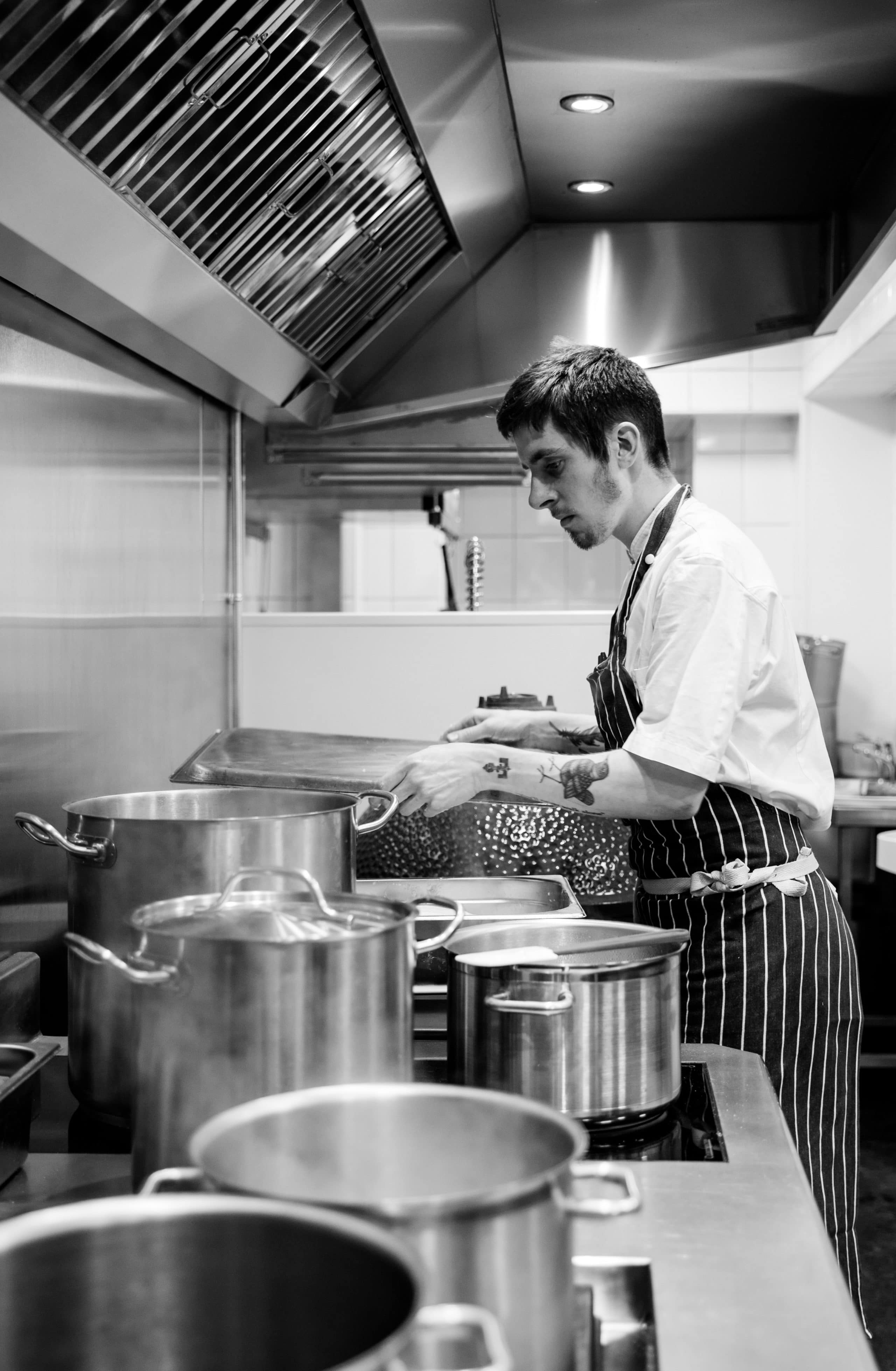 Will Gleave
P Franco started life as a natural wine shop but it's food residences soon began to be the talk of the town, and Gleave's residency there perhaps the most talked about. Lest we forget the kitchen is in fact an induction hob and a water bath. Before P Franco Gleave worked at iconic East End restaurant Brawn and has recently teamed up with team P Franco on the launch of Bright in Hackney (formerly the location of Ellory/now Leroy).
Elizabeth Haigh
Former founding head chef of Hackney restaurant Pidgin (where she won a much-deserved Michelin star) for her incredible creations that were both refined and mind-blowing in the same breath. Moving on from Pidgin Haigh has taken her love of Asian and European cookery and thrown it into the flames. Quite literally. Her love of wood-fire cooking is the DNA behind her next venture Shibui which promises to blend her Singapore/British cooking heritage with bold Asian flavours.
Stevie Parle
Parle has many strings to his bow – original king of the popup, chef/owner of Dock Kitchen, Rotorino, Craft London, Palatino and partner at Sardine he is also a traveller and food writer. He's been working with food from an early age and his empire continues to grow. A scroll through his Instagram says it all.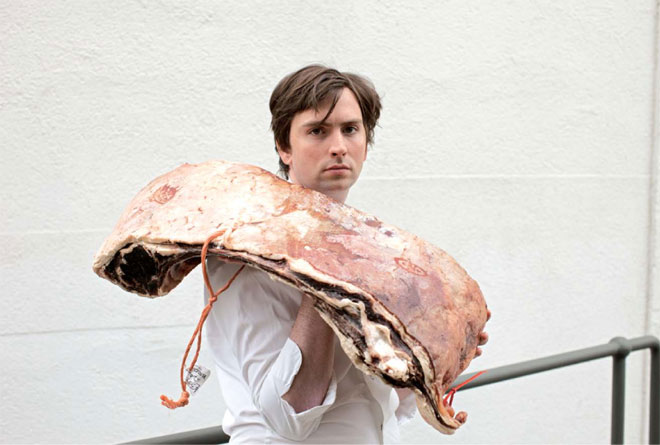 Tim Anderson
MasterChef has seen many contestants come and go but none so memorable or universally cherished as Tim Anderson. His cer-razy Japanese creations had the judges in full blown pantomime mode *shaking heads/rolled eyes/raised eyebrow* but once they'd forfilled their facial commitments they realized the genius that Anderson held at his fingertips. Since his 2011 MasterChef win, Anderson pulled off some hugely successful popups leading to his restaurant launch Nanban: Japanese Soul Food in Brixton. He's also a regular voice on Radio 4 The Kitchen Cabinet and TV's Food Tube.
Lee Tiernan
Putting together this project there's been one name that is repeatedly coming up over and over again… Black Axe Mangal. Set up by husband and wife team Lee and Kate Tiernan the unassuming venue is where kebabs, meat and flatbreads rule the menu. Tiernan's past CV includes St John, Momofuko, Mission Chinese and Le Fooding in Paris but his skill is getting every last bit of flavour from his dishes, and that means every last bit of the animal. Heavy metal rules the soundwaves, woody grilled meat fill the air and as Evening Standard food critic Fay Maschler says of BAM; "there is nothing else in London quite like Black Axe Mangal." And she means this in a good way.
Adam Reid
Manchester chef Reid started his training at 16 with classical French cooking and has continued to master the art at The French where he is head chef and champions organic and seasonal produce. With his name over the door at the French he oversaw a stunning refurbishment, introduced a chef's counter, started playing his own personal playlists and made the dishes less intimidating with produce grown on his roof garden. Read our interview with Adam Reid.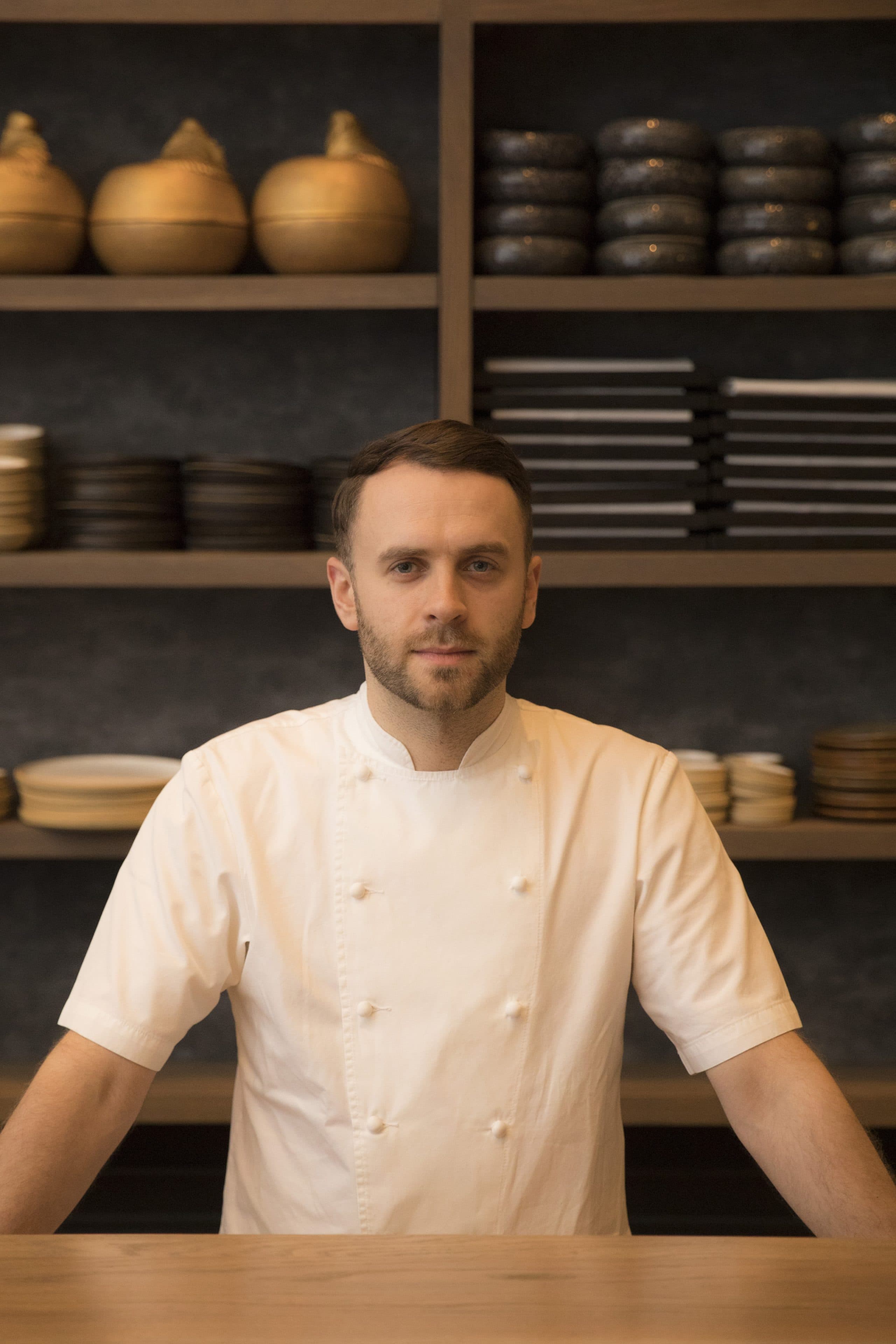 Erchen Chang
Taiwanese born and raised, Chang developed a love of food in the Taiwanese night markets. After meeting Shing Tat Chung in the UK they opened a street food stand 'Bao' in Hackney, which led to a permeant location in Soho and subsequently Xu. For Soho regulars the long queues that spill out of Bao's doors are a fixture – testament to the heavenly morsels she creates.
Ollie Dabbous
Head chef at Hide, his previous restaurant Dabbous won rare praise from Evening Standard critic Fay Maschler who awarded it five-star review, "Five stars is reserved for when a place comes along that changes the game". Not one to sit on his laurels, Dabbous moved swiftly on to his next venue, the magnificent Hide in Piccadilly (please, please, please can we get a table?). It's grand, possibly the most talked about restaurant of 2018 and apparently the food is incredible. No mean feat.
Tom Adams
Winner of the 2017 OFM Young Chef of the Year, Adams has done great things at Coombeshead Farm, a self-sufficient farm and restaurant in Cornwall. After founding Pitt Cue in London, he was inspired by the fork to fork movement where they raise the animals and grow the produce all on site. It probably doesn't get any better than this.
Andrew Clarke
When we stumbled upon Jim's Café in Chatsworth Road in Hackney we fell in love hard with the former greasy spoon that maintained its humble roots but served up delicious fried chicken and proper burgers, cocktails and heavy metal. Little did we know this was just one of Clarke's projects. He is Chef Director at vegetable led Brunswick House and co-owner of St Leonards in Shoreditch – which has a fire and ice focus – raw fish bar and open fire for meat. He's played roles in Rita's in Hackney, Salt Yard, St John, Wild Honey to name a few. Biker, musician and chef – Clarke recently headed up a campaign called Pilot Light in association with mental health charity with MIND to raise awareness and encourage support for mental health in the hospitality industry. "We are forever talking about sustainable food, let's not forget sustainable chefs".
Jackson Boxer
Born into foodie territory (both his father and grandmother work in the industry) Boxer has worked for Margot Henderson, overseen the much loved and missed Rita's in Hackney and Brunswick House with Andrew Clarke who he is now working in partnership with for St Leonards in Shoreditch – the inspiration for the latter came from a boozy lunch in the West Sussex countryside, which is the at the heart of the project and a time and a place they aim to replicate in the restaurant.
Tom Sellers
Sellers began his career in under the Tom Aikens where he learned to cook Michelin star standard food. A year at Copenhagen's Noma he learnt to 'imagine' and back in the UK he opened Restaurant Story. The food is predominately British and seasonal with a menu (that you'll never actually see) that sets out to "invokes memory and brings a narrative to each plate."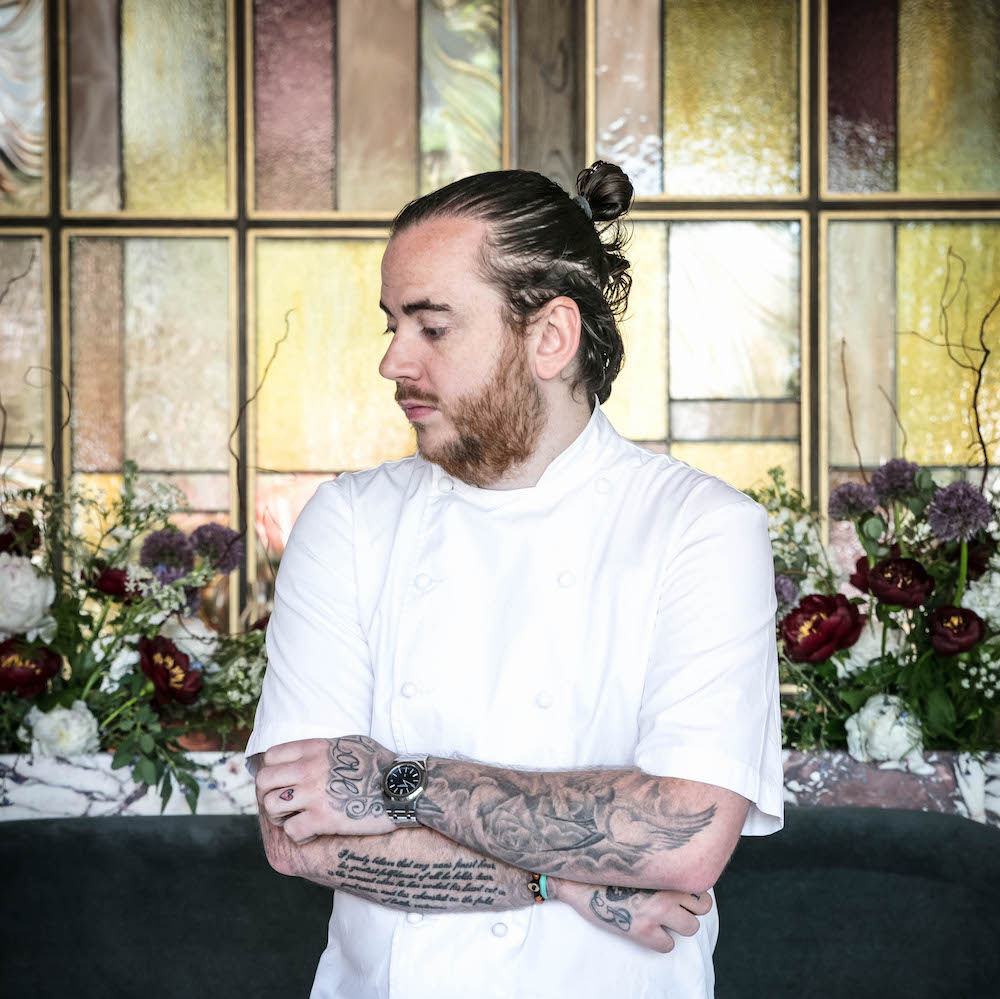 Monika Linton
Founder and owner of Brindisa restaurants, brought Spanish food to the UK with five restaurants and tapas bars, the Cheese Rooms in Balham and a shop and chorizo stall in London's Borough Market.  They are celebrating 30 years this year. She started her trade importing wine from Spain but food was her first love and with a loan of £1.5 from her father, Linton and her brother started importing and selling cheese. It is considered the best place for top quality tapas and who knows where Linton's empire will go next.
Zoe Adjonyoh
Adjonyoh fell in love with Ghanaian food when her grandfather bought home ingredients and she consequently would pick from his plate. This was the beginning of her journey that saw her launch a restaurant Zoe's Ghana Kitchen and a cookbook via popups in Hackney and Brixton. Her aim is to "encourage people to seek out new cultures through food and get people cooking and tasting African flavours both at home and when dining out. I want to see a world as well acquainted with Jollof as they are with tacos and a high street as diverse". Honestly we are so up for this.
Tam Storrar
Learning to forage with his father at a young age gave Tam an excellent head start to his cooking career. His first chef role was at Bibendum but his desire to break away from the more formal side of hospitality led him to Soho restaurant Blanchette where he produces small plates of modern French classics. A spin on the Blachette's Instagram with have you yearning for classics such as steak frites and tartare, but there's much more. Case in point below.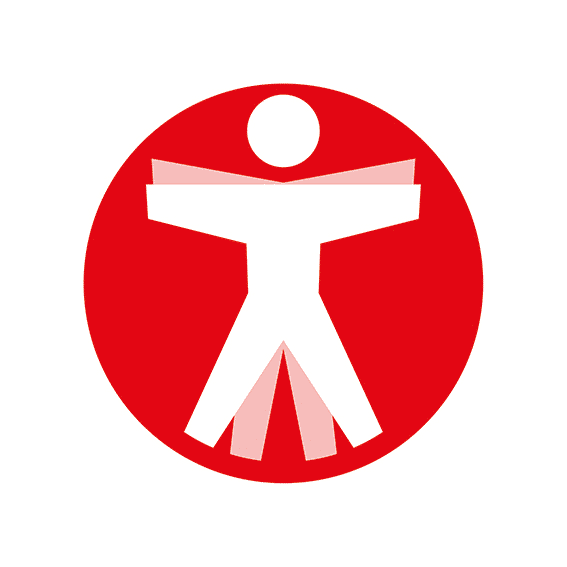 Join The Book of Man
Sign up to our daily newsletters to join the frontline of the revolution in masculinity.